In a recent video shared by a few tabloids, Kylie Jenner's fans noticed her friend and ex-assistant, Victoria Villarroel being rude to the cameramen. Kylie Jenner, Stassie, Victoria and other friends have been giving all of their fans some major BFF moments these days. But the fans did not like what they saw when Victoria allegedly used foul language.
Kylie Jenner's BFF & new influencer, Victoria, is losing fans
Halloween is the time when the gang comes together and follow the theme together. Kylie, Stassie and Victoria were a few of the Power Rangers for their first Halloween look. Their second "all together" Halloween theme was Tuxedo Mask & Scout Sailors. Kylie Jenner was King Cobra though.
Between the two public appearances, Stassie, Victoria were seen getting into a bus with Noah Centineo and other friends to attend a Halloween party. Kevin Wong, a known Paparazzi photographer, and The Daily Stardust shared video clips of the scene from two different angles.
In both of the videos, fans noticed Victoria giving the "glare" to the tabloids. Noah helped her get into the bus and it was just a regular scene for a few seconds. When tabloids ask questions from the celebrities and they either answer it, or ignore it. The tabloids were apparently interested in asking Noah Centineo and Stassie about their relationship being official or not. They were also interested in knowing where was the next Halloween party when Victoria Villarroel, allegedly, said these words"
hey f**king a**hole
Fans react
The comments section of both the videos is filled with fans' comments asking Kylie not to stay friends with Victoria. They highlighted that the situation could have been handled in a better way. Some said Victoria should have asked the tabloids politely to stop filming them. However, picking the route of abusing them was not a good decision.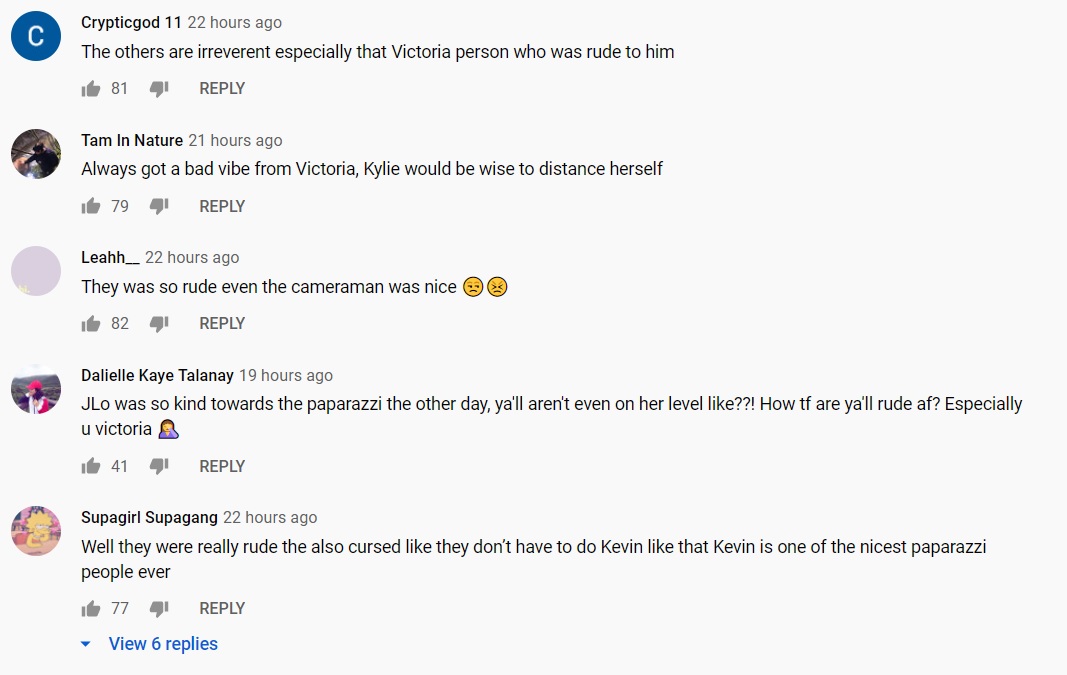 There were also a couple of people who agreed with Victoria for treating the tabloids that way.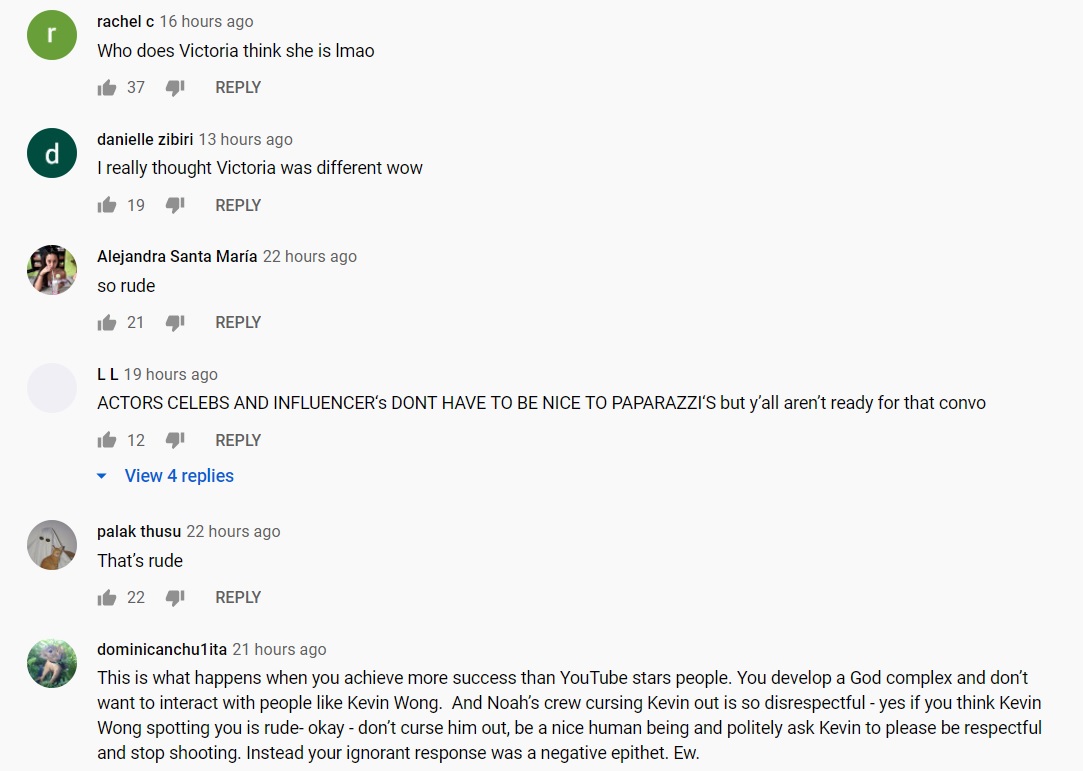 Victoria Villarroel left Kylie Jenner's assistant job earlier this year to pursue her career as an influencer. She is very close to Kylie and fans always believed her to be polite. However, the viral video is not sounding good for her influencer-ship in the current cancel culture era.
On the other hand, Kevin Wong was recently called out by the original Sway boy, Jaden Hossler, for following him around and "stalking" him. Kevin later issued an apology and confirmed he was trying to do his job.