In an increasingly divided world, many are striving for peace and connection. The popular and beloved actress, Kat Graham, set out on the same mission. And luckily, she wants to spread that peace with her fans and the whole world. Teaming up with journalist Frank Elaridi and yogi Bryant Wood, Kat Graham wants to help people become their best selves. The trio has created a brilliant wellness company, Modern Nirvana. And there is another big surprise for fans!
Modern Nirvana will let you talk to the founders on a personal level!
Kat Graham had previously set a weekly Zoom interaction with her fans during this stressful year. It was a great initiative and many fans got a chance to converse with Kat and get to know her.
Now, when Kat launched Modern Nirvana, she's bringing that here too. There can be 15 fans selected every week to get a chance to talk to Frank Elaridi, Bryant Wood, and Kat herself!
You can get a chance to take part in this virtual meet-and-greet by following the social media platforms of Modern Nirvana and also switch on the notifications.
The fans will be selected via the comment section of Modern Nirvana's official social media accounts, including the founders' accounts. That includes Kat Graham, Frank Elaridi, and Bryant Wood. Lucky fans will be contacted by Alessio Filippelli through Instagram Direct Messages.
Modern Nirvana wants to help brighten people's lives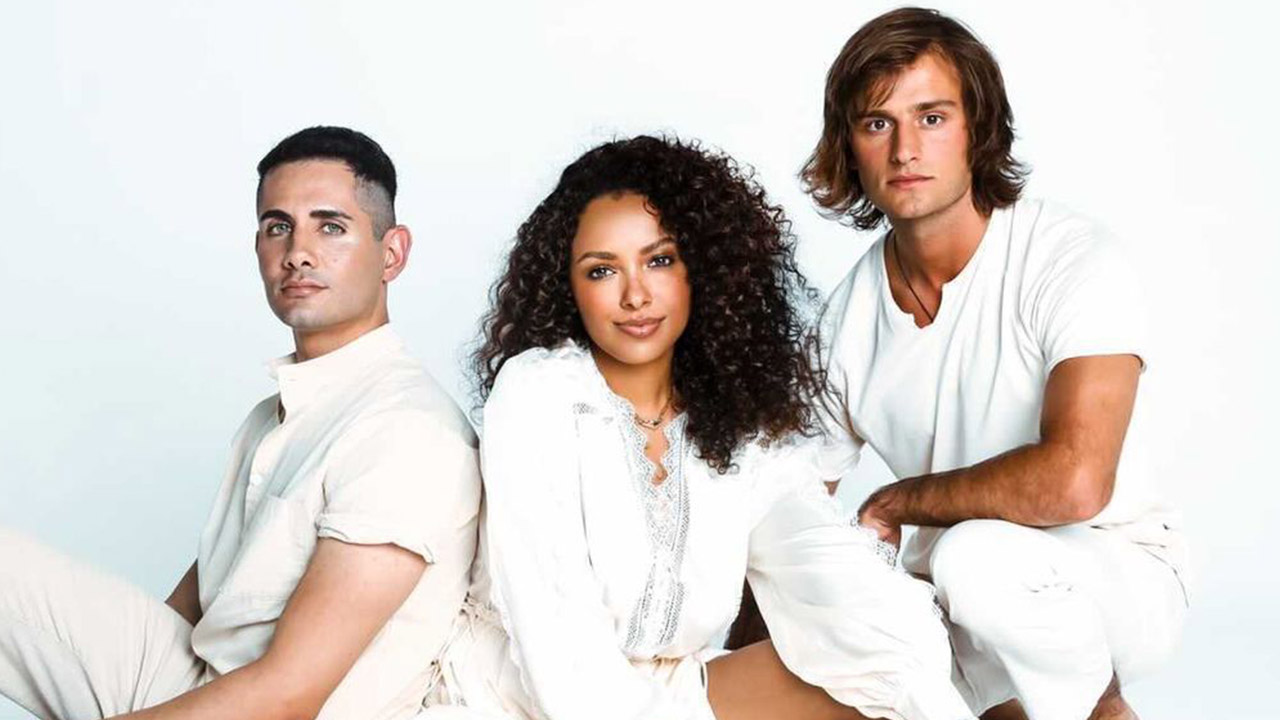 The company has launched with one mission in mind, to improve people's lives. These days people have lost touch with spirituality and it's getting harder for them to gain peace. 2020 has especially been a difficult year for us all, with so much loss and despair.
Modern Nirvana, thus, could not have come at a better time. Their official statement reads:
The goal of Modern Nirvana is to be a catalyst for transformation in people's lives, to inspire them to take control of their spiritual and physical wellbeing, by sharing our personal experiences as well as useful information on our YouTube channel and at our annual conference. Our intention is to create content people connect with so they can pursue the best version of themselves. Our mission is to bring inspiration and information to the new generation, to pave a way for a better more enlightened world. If you are human, you have the potential to be superhuman. We can help.
It seems like a very positive and enriching experience for all those who take part in it. Many of us have forgotten to connect with each other and see what unites us. Modern Nirvana is striving to help people find that again.
Learn more about their amazing founders, Bryant Wood, Frank Elaridi, and Kat Graham
Many would recognize Kat Graham as Bonnie Bennett on the CW's hit show, 'Vampire Diaries'. She's also starred in multiple popular movies such as 'The Poison Rose', 'Operation: Christmas Drop', 'Cut Throat City' and '17 Again'. Moreover, Kat Graham is a strong advocate for human rights across the world. She created a short PSA for the Black Lives Matter movement and is a council member for GLAAD (Gay & Lesbian Alliance Against Defamation). Kat Graham is also a vocal supporter of refugee rights and is the Goodwill Ambassador for Rotary International.
Another co-founder of Modern Nirvana, we have bodybuilder and model turned yogi! Bryant Wood is now a passionate yogi, breathwork instructor, and inspirational speaker that wants to help people live a better life. He deeply cares about the environment and thus is constantly encouraging people to know more about a plant-based lifestyle. Bryant Wood has also been a part of the Dream Day concert, which helped build a music and arts program for almost forty thousand refugees in Jordan.
View this post on Instagram
Finally, we have Frank Elaridi! He's a popular journalist that covered a vast array of events including Syrian Refugee Camps as well as working for popular TV networks such as ABC and Good Morning America. He started a YouTube channel to share more about spirituality and the latest health treatments. Frank shares his journey about plant medicine as well as showing how people have opened their third eyes.
With such people behind it, Modern Nirvana seems like a great start to an amazing legacy that will enrich millions of lives. Check out their official website here.