Joji, or George Kusunoki Miller, has finally released his album Nectar. From last few days, he was on a teaser-role, and the fans were anxiously waiting for this Friday to arrive. Nectar was scheduled for a Friday release, on September 25, 2020. If COVID didn't happen then we might have had this album with us in June 2020. But it got delayed because of COVID, and now it's finally out. Out of all the songs released today by various artists, Like You Do by Joji is by far on top of the list (my personal list, that is). And I haven't even heard all the songs yet. This soulful track renders you speechless, and you cannot decide how to express what it makes you feel.
They Don't…….Love Me……Like You Do by Joji
Unlike Ellie Goulding's Love me like you do, Joji's They don't love me like you do does not turn you on. Ellie's song is not a turn on as well, but it's still explicit, and still damn good. Anyways, Joji's song has a totally different concept.
The song is focused on your one and only one, "the one" as many people call it. It's more than just your regular love, someone you really cannot live without. If you are going through a post-breakup phase or a complicated love phase, Like You Do by Joji is bound to drive you crazy and force you to shed some tears.
Lately, I can't help but think
That our roads might take us down different phases
Don't wanna complicate the rhythm that we've got
But I'm speechless
When everything's so pure, can it be aimless?
Painless?
In fact, Joji's soulful voice and the lyrics of the song will make you have another look at your love life, and re-analyze everything. Nobody is perfect, and if you love your partner you have to get over the imperfections. This song is not just about loving someone, it's also about the person who loves you like no one else does.
Lost in the blue
They don't love me like you do
Those chills that I knew
They were nothing without you
And everyone else
They don't matter now
You're the one I can't lose
No one loves me like you do
The song is so emotional, and the piano ballad will leave you speechless.
Music video
Considering Joji's Pink Guy and Filthy Frank personalities, the songs totally show the other side of him. Joji is emotional, sentimental and deep-thinker. You can easily connect to his music and his voice if you have a good taste in music. (Yes, I'm totally judging you here).
Joji's Like You Do does not have an official music video yet. However, we do not think he needs one, since the current video is kind of a visualizer with red theme with steel balls and chains. However, those steel balls are not just steel balls, they are shaped like eye balls.
Initially trapped by chains, the eye balls finally succeed in setting free of the hold and swimming in something red, that is really fizzy blood like. The description sounds gory, but the actual video is soothing. How Joji is that?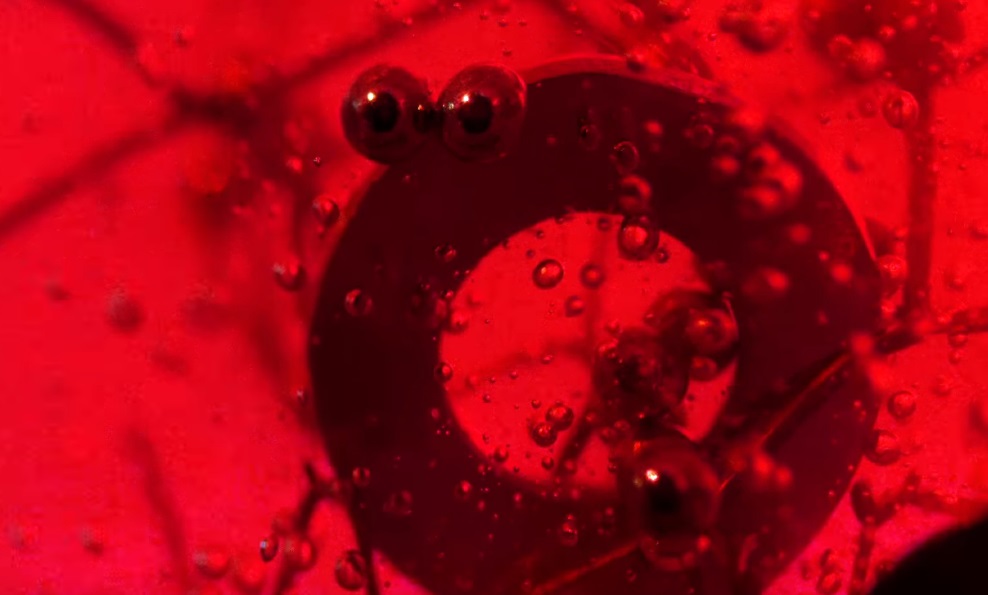 One of his fans have nailed it with song's description in comments section on Genius:
This is not just sad. Slow Dancing was sad. Will he was sad. This is heart-wrenching. It's gorily emotional and deeply touching. It's the most Joji that Joji has ever been. I love it.
The real message behind this video is still a mystery. Be right back while we check all the videos and connect them.