There are a handful of people around the world that managed to make an iconic show in their lifetime that spanned for 9 years. There are even fewer of those who had that show named after them. Jerry Seinfeld is one of them. You'd expect that he would have enjoyed making every single episode from his show 'Seinfeld'. But, that's not the case. In fact, he hated making this one episode more than any of the rest.
At the time of airing, 'Seinfeld' was the most unique show ever made on television. Or, as George Costanza (Jason Alexander) famously put, it was a show about "nothing". That's what the press called it, but Jerry Seinfeld never agreed with them. However, there's no doubt that 'Seinfeld' dealt with the everyday absurdity of life brilliantly. That said, Jerry himself didn't like every single one of the episodes of the show.
'The Alternate Side' – The one episode Jerry Seinfeld hated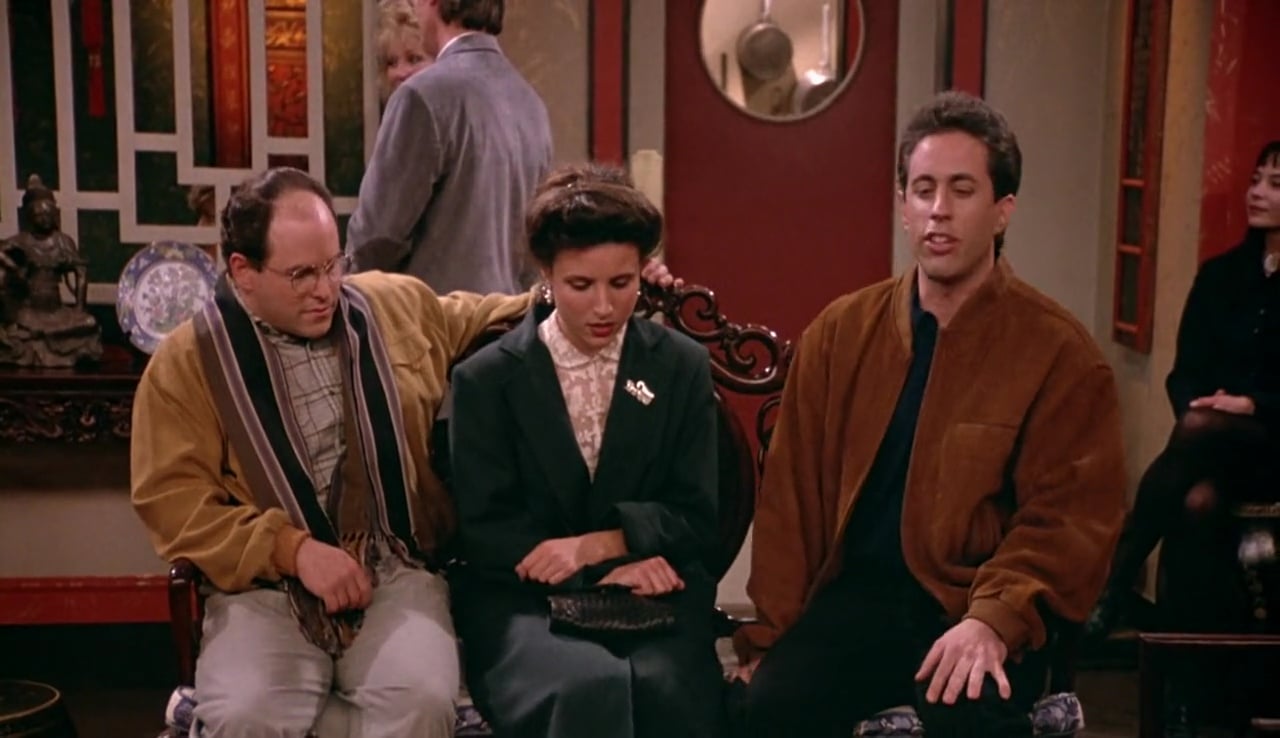 The one specific 'Seinfeld' episode that Jerry Seinfeld hated was episode 11 of season 3, 'The Alternate Side'. While speaking on 'Watch What Happens: Live', Jerry admitted to not liking this one episode of his show.
This episode revolved around Jerry's car getting stolen and him pleading with the thief (voiced by Larry David). Meanwhile, George gets a job of moving cars, whereas Elaine (Julia Louis-Dreyfus) is dating a guy much older than her. And the very eccentric Kramer (Michael Richards) gets a part in a movie, with a single and iconic line:
"These pretzels are making me thirsty."
Despite this iconic line, this episode still ranks low on Jerry Seinfeld's list of episodes. This is because he did not feel comfortable with the part where Elaine's boyfriend has a stroke. Jerry said:
"I still have trouble … There was one where a guy had a stroke and we were feeding him on the couch … I felt very uncomfortable with that episode."
Jerry Seinfeld was pretty straightforward in answering this question, which fans would usually fight about for decades on social media. Similarly, the comedian was very certain about his favorite episode as well. Here are a few highlights from 'The Alternate Side' that Jerry Seinfeld hated:
What about the favorite one?
With 'The Alternate Side' settled as his least favorite, Jerry Seinfeld was quick in naming his most favorite too. And it's none other than 'The Marine Biologist'! Jerry told Uproxx:
"George pulling out the golf ball at the end of the marine biologist episode. That's my favorite moment from the entire series."
In this episode, George pretends to be a Marine Biologist to impress a girl. But then, he gets called upon to save a beached whale. In the end, he saves the whale by pulling out a golf ball that Kramer hit into the ocean liner. Here are a few highlights: