ColourPop's last collab "ColourPop x Sailor Moon" was truly a fan favorite. The Sailor Moon collection was dropped online for sale at the end of February. And made it's way to some of the most popular beauty sensations' YouTube channel for a product review.
Jeffree Star, Kathleen Light, and Nicole Concilio gave a big thumbs up to the products. The whole Sailor Moon collection was sold out in five minutes. Leaving a lot of fans in anger as they couldn't get a hold on the "Sailor Moon" collection.
Mulan x Colourpop Collection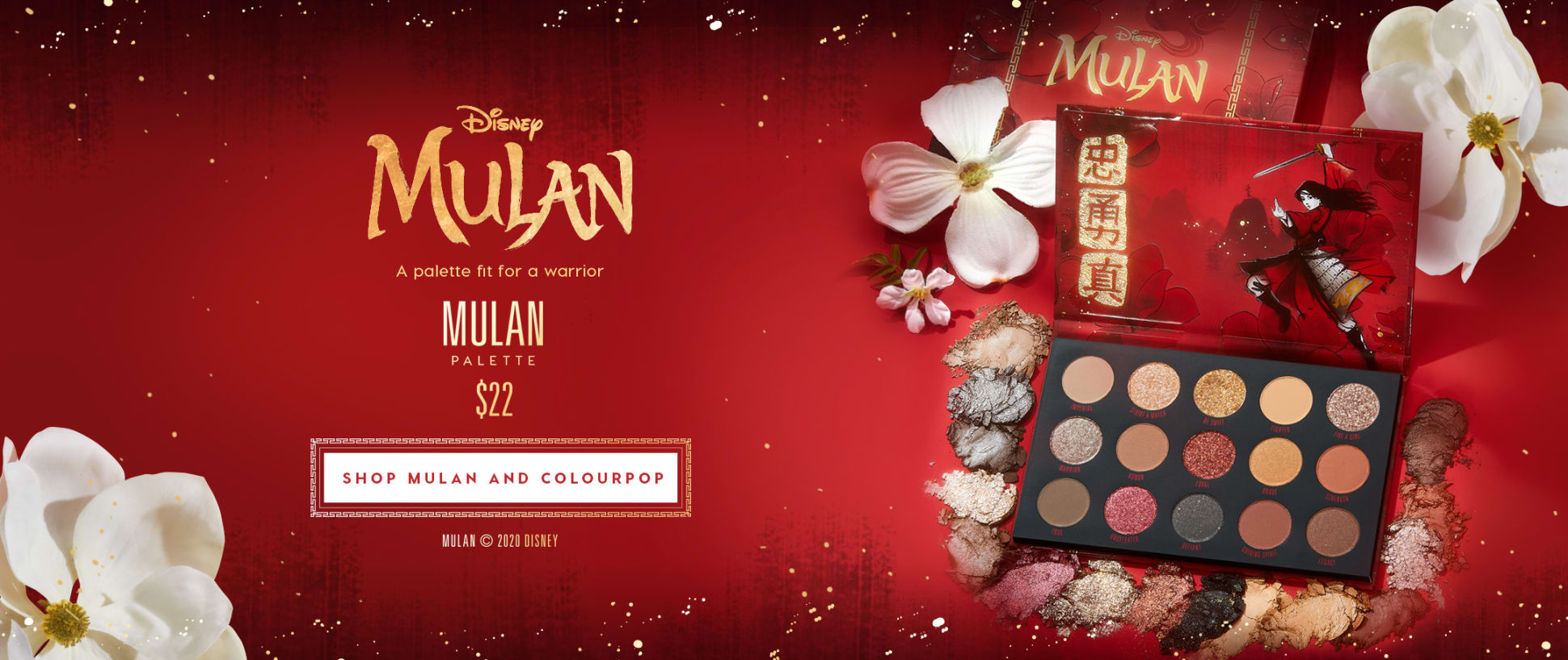 Colourpop just shared a very exciting collaboration with Disney's Mulan. The ColourPop Cosmetics team member, Nikky, and Desiray, also shared The Mulan Swatches on Colourpop's YouTube channel.
The first thing which caught my attention is Mulan's eyeshade palette. It has a really pretty artwork on the inside. With three powerful words to describe Mulan's personality, "Law, Brave and True".
Product Breakdown Of Mulan x Colourpop
Mulan Shadow Palette: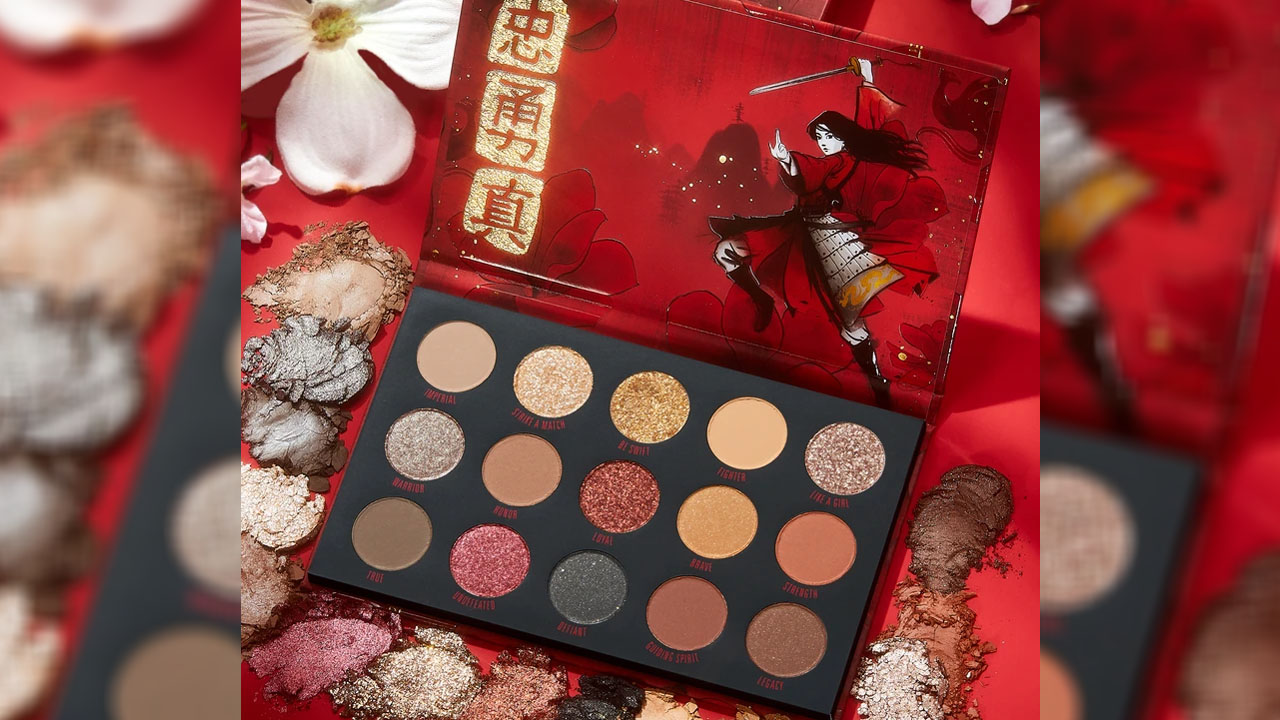 Mulan Shadow Palette consists of 15 different eyeshades. With a mix and match of both matte and glitter.
Honor To Us All: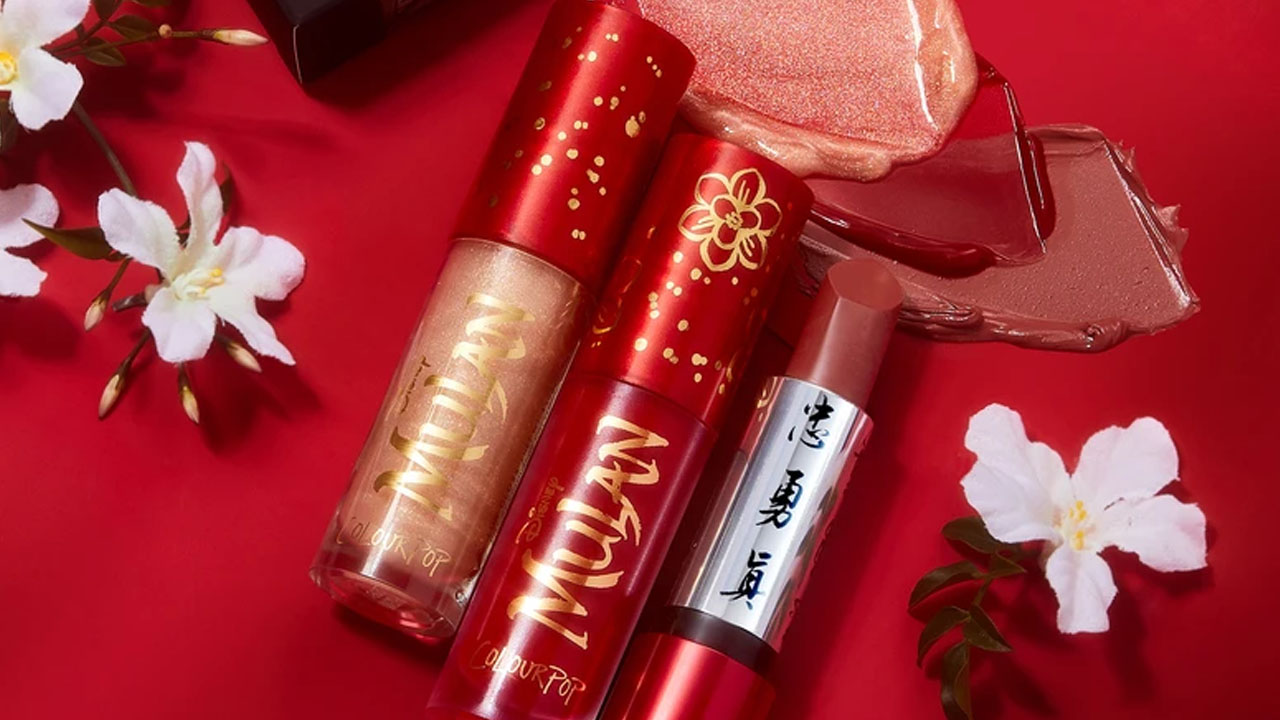 Mulan's Honor To Us All have three beautiful lip colors.
Strong Chi in liquid lip color
Phoenix as a glittery sort of nude gloss
Hua Mulan as a very creamy Lipstick
Brave Kit: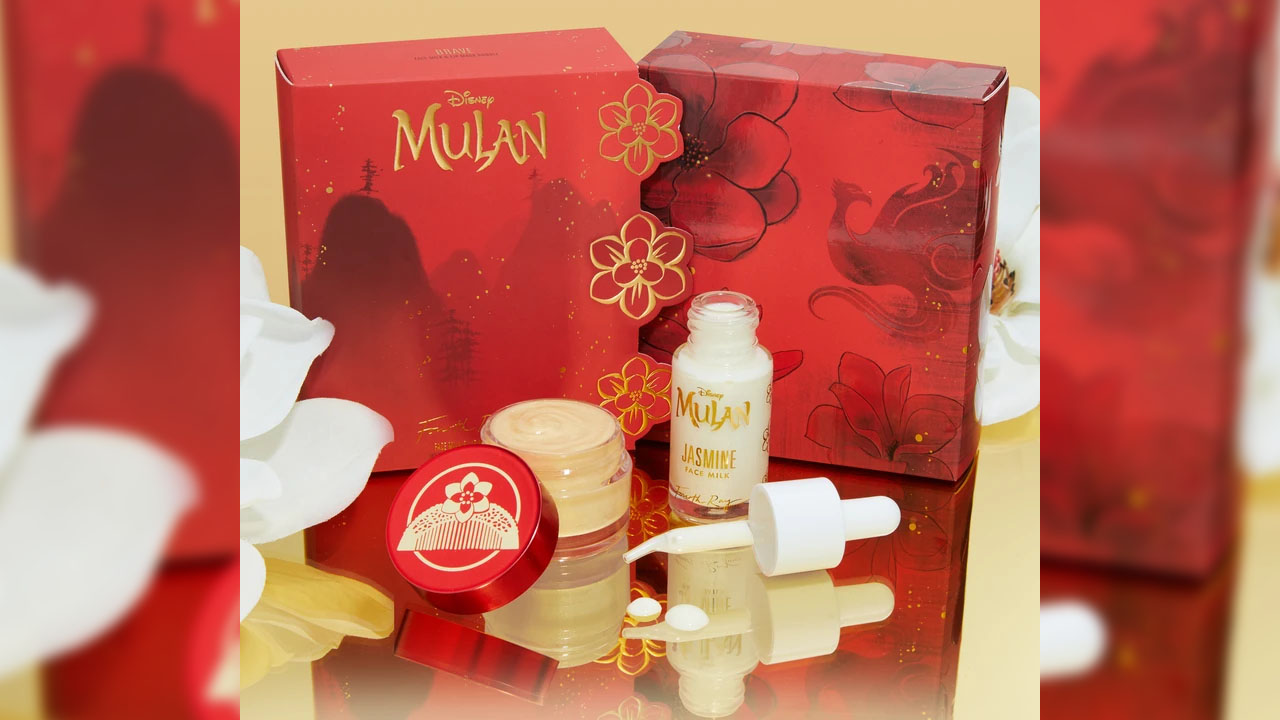 Brave Kit has a Gold Lip Mask and Jasmine Face Milk.
Pressed Powder Blush: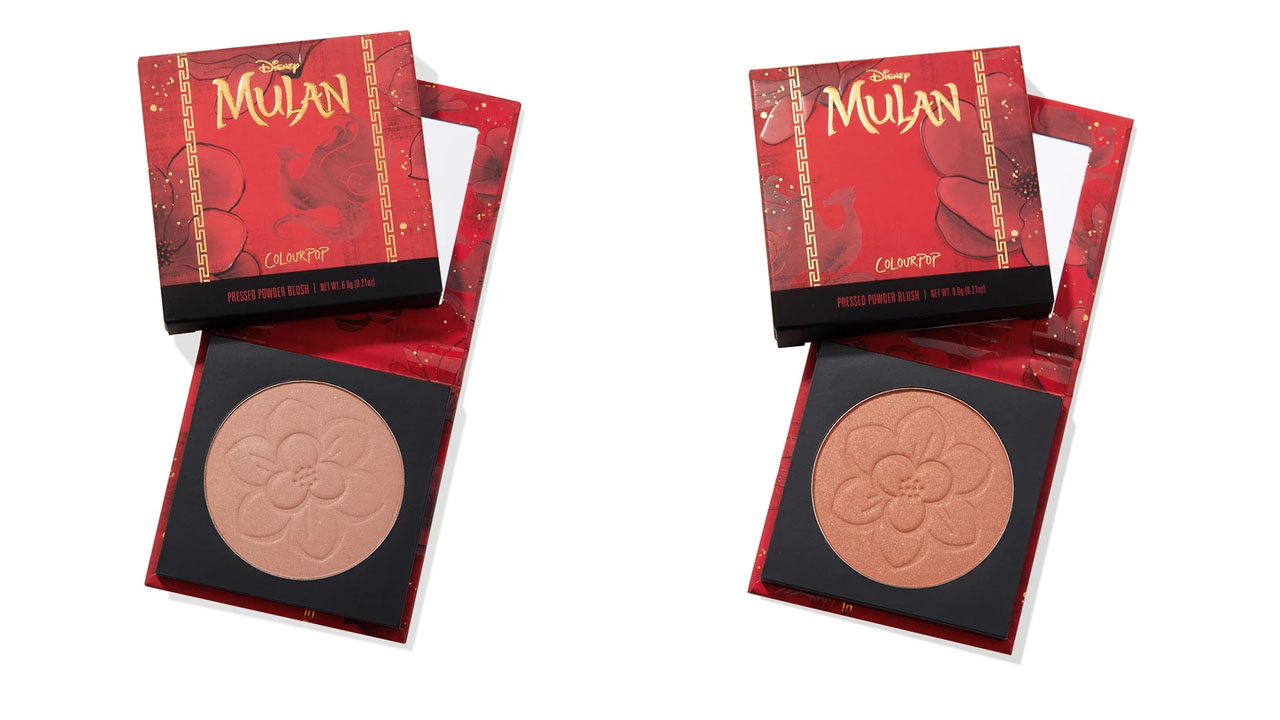 Two very natural looking shades of blushers to give more detail to them apples.
Mulan Fan: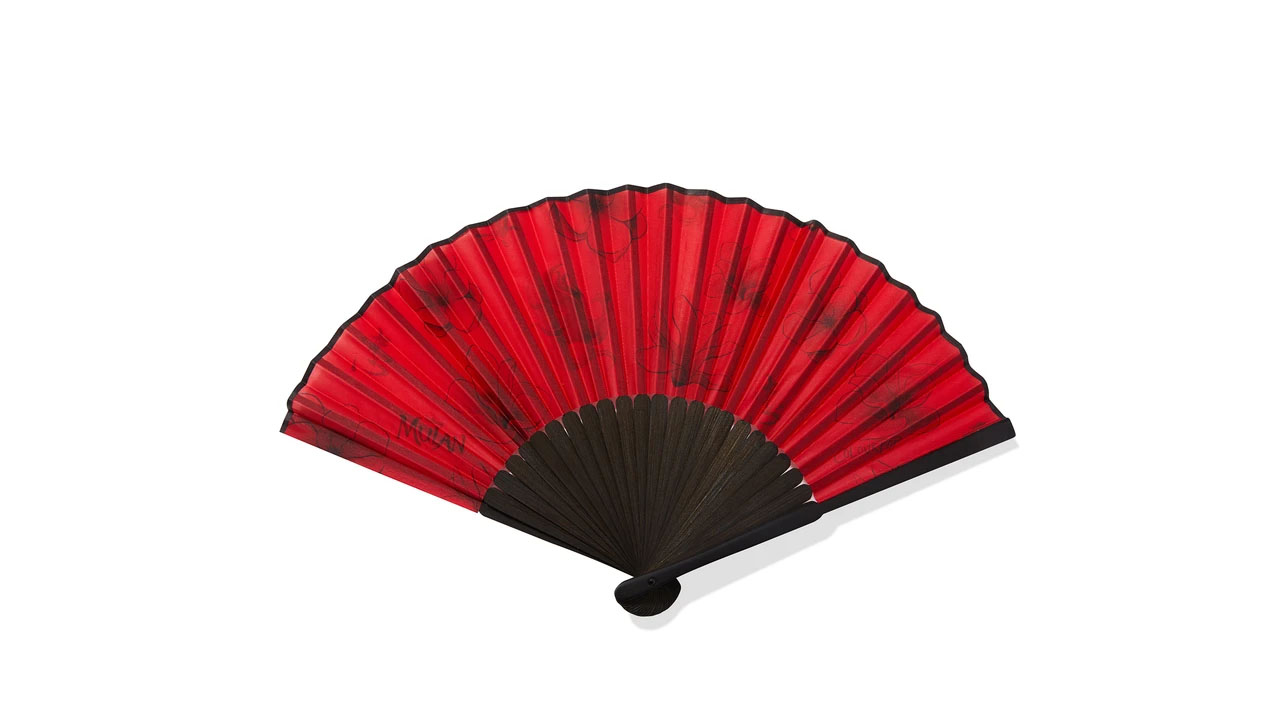 Your warrior get-up will be incomplete without this little bad girl.
Your Favourite Beauty Queen To Review Mulan x Colourpop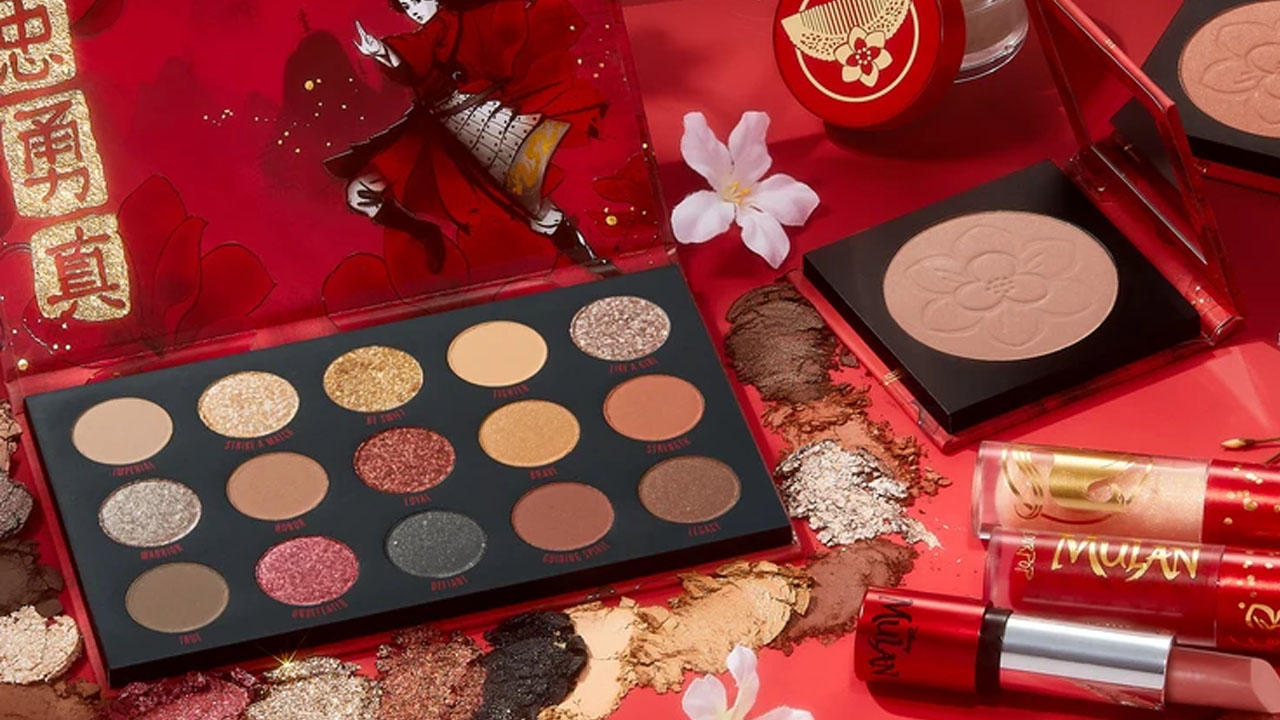 As you guys know all of us are homebound these days. And usually bored out of our minds most of the time. Our beloved Beauty Queen Jeffree Star just received a PR package from Colourpop's new collab with Mulan. Let's keep our fingers crossed and pray that he reviews it tonight. Or maybe this week or the next.
Jeffree posted the Mulan's PR Package on his Snapchat and Instagram. And it's fiery red color just took my breath away. I hope Jeffree is going to say a lot of good things about this Collaboration.
Let's Take A Look At Jeffree Star's Previous Review Of Colourpop's Last Month Collaboration With  Sailor Moon
Jeffree has a lot of good words to stay about the very reasonable pastel Sailor Moon palette. He was in love with the pigmented shades. Jeffree also created a very springy eye look with mixing The Pink Tuxedo Rose, Justice Yellow, and Purple Miracle Romance.
He was overall happy with the results. But the dry patches on the lids were kind of doing a number on him.
I think it's really cute. It's definitely is on the eyes"
He closed the product review by saying a few lines for each one of them.
Let's go for the Eye Palette first:
"The Sailor Moon" a colourpop pressed pigment palette is not the best eye makeup palette in the market. But it is really cute. It worked. It was a little patchy but at the end of the day, it blended good.

Colourpop is affordable. I am looking down like these price points the whole collection was also available as a bundle for only 89$. And the blush is I thought they were really pretty. I feel very angelic and springtime."
He ended the review with drum rolls. And we all know what it means. "The Sailor Moon" Collection is approved by the Queen Jeffree Star.
Let's see if the Mulan x ColourPop collection is approved too!