Jeffree Star just shared on his social media that he is adding yet another McLaren to his car collection. Now you all must be thinking okay, this is old news. Jeffree spends a lot of money on cars every year. Sometimes he is buying new ones and other times he is just getting them re-customized. And if you want to take a look by yourself, just watch Jeffree's 'Updated House Tour! Being Single and Quarantined'. In which the beauty mogul gives a sneak peek of his expensive toys. Starting from Tesla X, Lamborghini Huracan, BMW Z4, Lamborghini Urus, and many more. Oh, the Aston Martin deserves some extra attention because Jeffree got it as a gift for his ex-boyfriend Nathan Schwandt and you guys already know the rest of the drama.
Jeffree Star has a thing for McLarens
I don't know if you guys remember seeing Jeffree's McLaren 570S. He got it customized by West Coast Customs in March 2020. A lot of people think pink cars are a big no. But this one right here makes everybody drool.
McLaren 570S is one of the most in-expensive models of McLaren. And it costs around $180,000. Dayum!
Almost two weeks ago, Jeffree added another McLaren in his car collection. And this time he went for a custom McLaren Senna which costs around $1,000,000. I swear I checked the price tag five times before adding it here.
https://www.instagram.com/p/CEpIQmqBfPG/?utm_source=ig_web_copy_link
McLaren Senna, why are you so expensive? You are making my eyes water. Anyways, I was just over-reacting. I should rather go and play with my nephew's toy cars.
Jeffree Is All Set To Get His Hands On The Next Custom Cotton Candy McLaren
I guess Jeffree's love for the fast road cars is growing day by day. As he is adding yet another McLaren to the list. But we will have to wait till 2021 because it's not released yet. The beauty mogul took to his social media story and shared that he is getting his sleeves rolled up for the customization of his new McLaren.
"Hello guys, so today's hair is inspired by a car that I am currently creating with McLaren. And they are here (MSO), showing me the paint and leather samples. It's for a car that's coming out next year."
Some of you might now know what MSO actually means. It's McLaren's Special Operations Divison which helps people in creating some jaw-dropping & unique customized McLarens.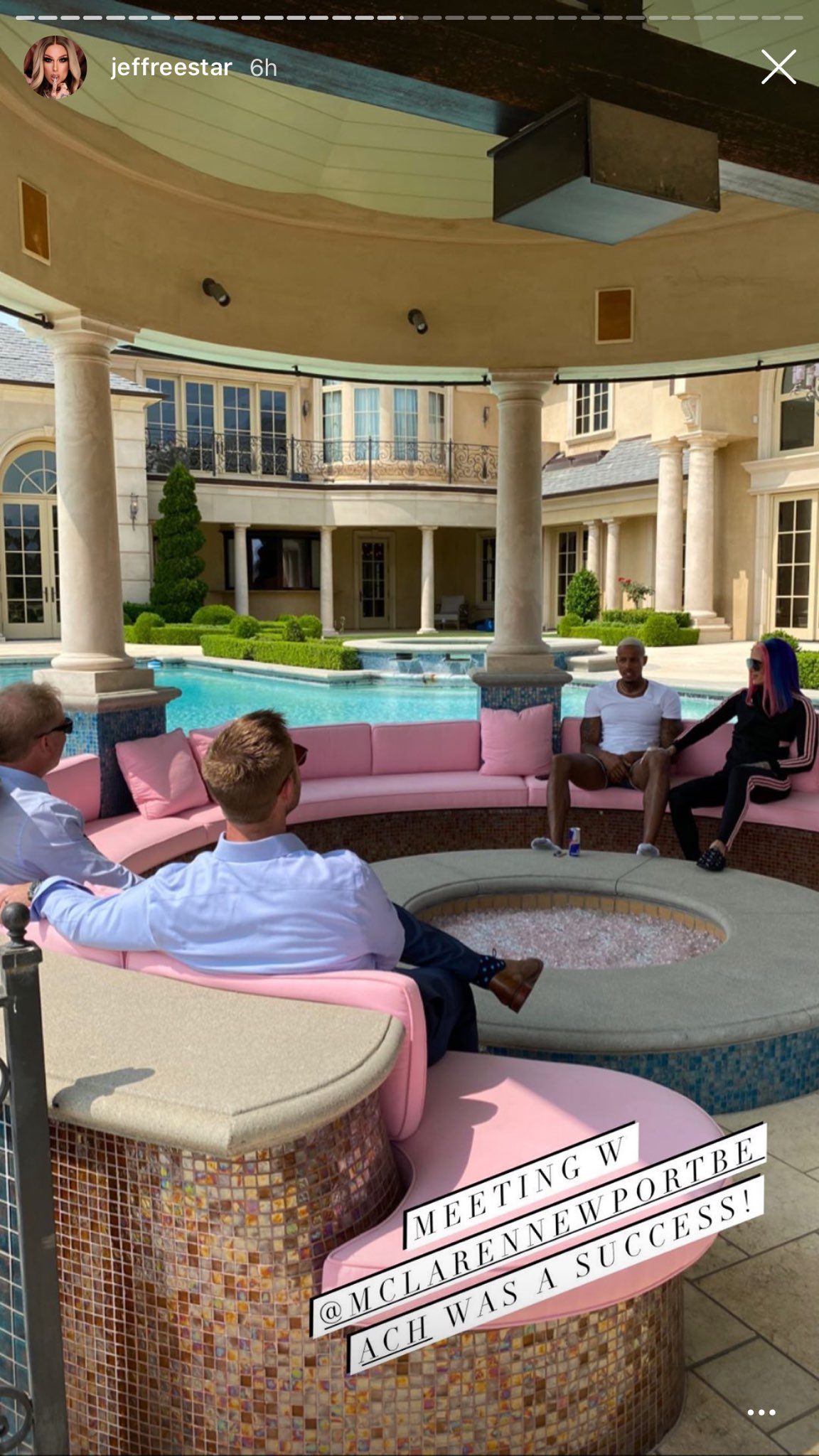 So Jeffree further shared two shade cards which are inspired by Cotton Candy.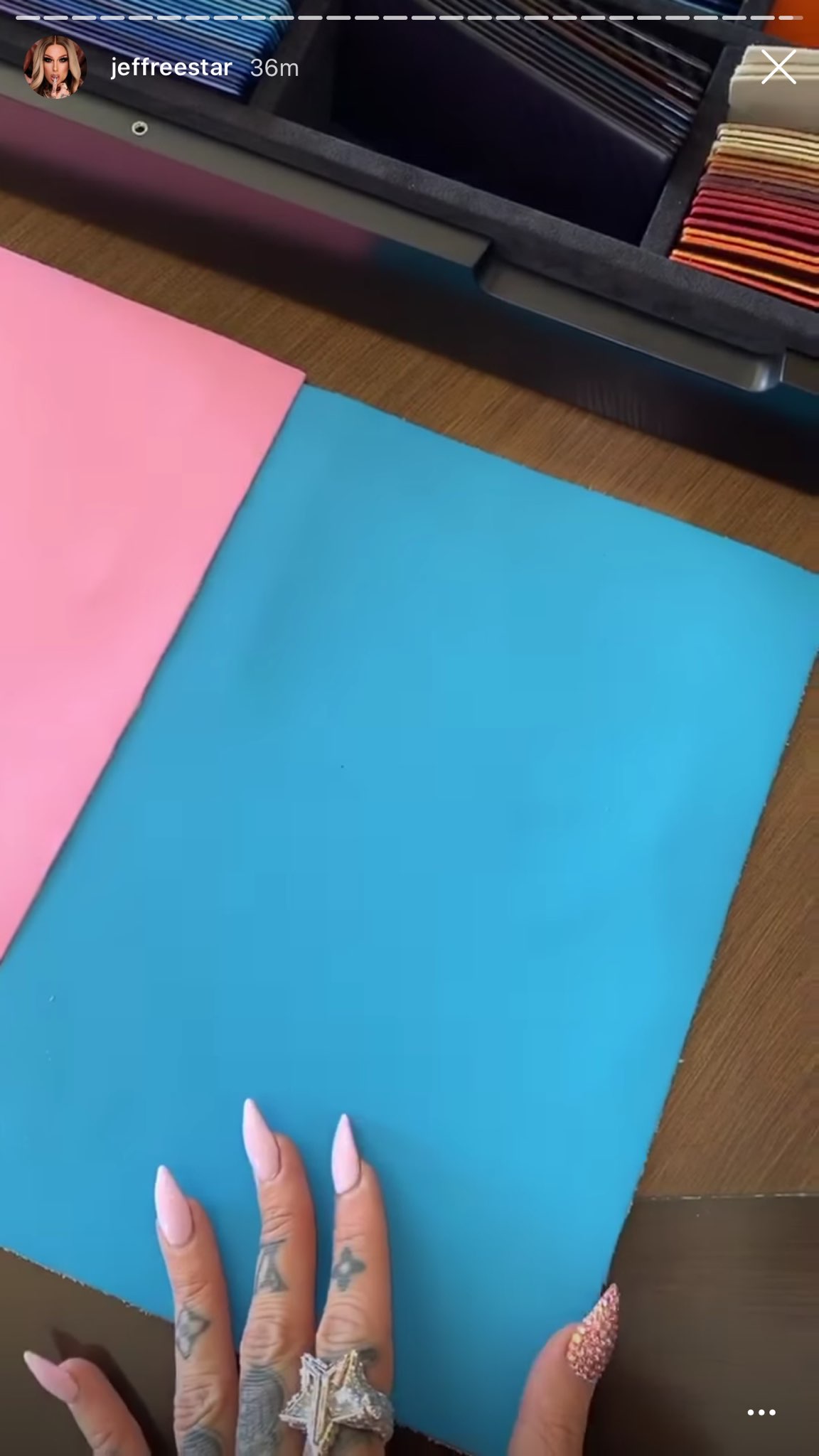 "We wanted to do a full custom. So we are doing a cotton candy car."
Now all I can think about is sitting in a custom cotton candy McLaren and having cotton candy Ice cream from Baskin Robbins. Anyways, Jeffree has not talked about the model of this new McLaren coming out in 2021. But I guess it's McLaren Hybrid with an electrified platform or it could be McLaren 765 LT.
Let us know your favorite McLaren in the comment section.