Jane the Virgin might possibly be the best show on the planet. And if you missed it, we genuinely feel sorry for you. It's the perfect mix of love, laughter, sorrow, and everything that's important in the world. There is no chance you won't feel like a million bucks after an episode of Jane the Virgin.
So of course, after the show finished, we couldn't help but miss it terribly. And soon enough, I was on YouTube looking back at all the amazing moments in the show that made me cry happy tears. So if you're in the mood for some good, old Jane the Virgin flashback to release those endorphins, you're in the right place.
Top 10 Best Jane the Virgin Moments
Of course, how could we not start with the moment that gave birth to the entire show? Happy memories.
1. When Jane finds out she's pregnant.
This was extremely entertaining to watch. Especially since, as the title of the show suggests, Jane is a virgin.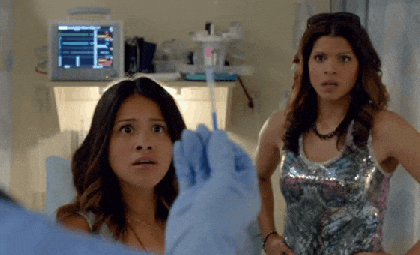 2. When Jane found her father, Rogelio, and established an awesome father-daughter relationship.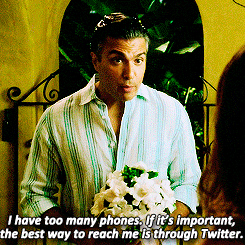 Jane had grown up with two very strong women who made her who she was. A great person. But all her life, Jane lacked a male influence. Because to be honest, no matter how amazing the women in your life may be, there are some things you just need from a male role model. And having grown up without one, Jane was in desperate need. It was heartwarming to see her father enter her life and his efforts at making up for all the lost time.
3. Rogelio finding his way back to Xiomara.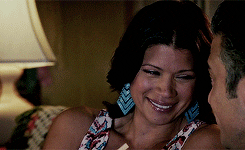 Rogelio falling in love with the woman who had his child two decades after is nothing short of a miracle. And my poor heart loves when things come full circle like that. Which reminds me of my 4th best moment.
4. Mateo's parents getting married.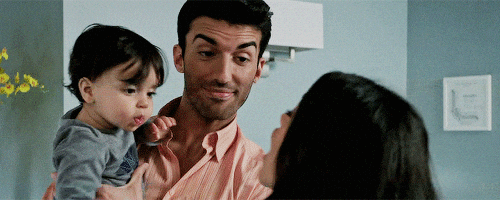 I can somewhat imagine how happy Mateo must be that his biological parents ended up getting married and being each other's soulmates. Even though he was too young on the show to fully understand that, I'm sure once he grows up, he'll appreciate that little miracle. Again, full circle. Just like Jane's parents, Jane also went back to the man whose baby she carried and gave birth to. Doesn't that just make you immensely happy?
5. Jane and Petra's blossoming friendship.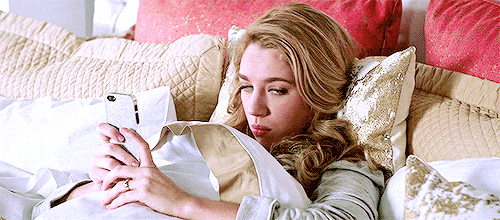 Jane and Petra started out as enemies. They were constantly at each other's throats and couldn't be trusted. However, as the show progressed, the two baby mamas of Rafael's babies ended up forming a most delightful friendship that filled our hearts with so much love.
6. When Rogelio and Michael had a broship.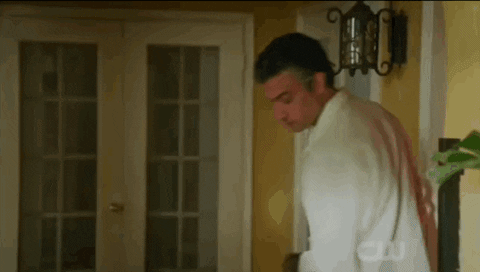 Just one of the feel-good things about the show. A wholesome, genuine, and caring relationship between the two.
7. Alba and Xiomara's relationship.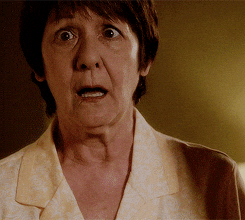 The two have always had a misunderstood relationship. Alba was from a different generation and Xiomara was from another. This led to a generation gap between the two and formed very different ideas about life. They had trouble communicating but overtime, the two only formed a stronger bond. Especially when Alba dropped everything to support her daughter when she had cancer.
8. Jane and Rafael as parents.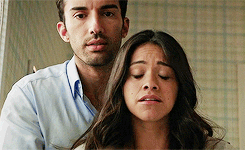 Jane and Rafael dealt with Mateo's ADHD in the most amazing way that we wish all parents would learn from. They always put Mateo's needs first, even when everything was going wrong in their lives. I would personally love to have parents like Jane and Rafael.
9. Every Jane and Rafael kiss.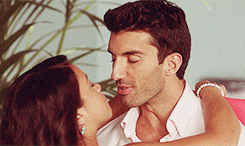 This one speaks for itself. Yes, I'm Team Rafael and every time the two kissed or shared an affectionate moment, my heart would melt into puddles.
10. Jane and Rafael getting married. Finally.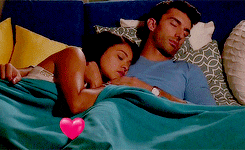 I mean. It was just too perfect. I have no words. I cried real tears just watching the two really strong role models come together and love each other so purely.
Little bonus for the perfect human Justin Baldoni is. Let's just take a moment to thank God for this amazing specimen. *insert heart eyes emoji*