Jake Paul recently posted an IG story in which he is having a major h*rd-on. We all know that guys usually have a morning situation that lasts for like a couple of minutes most of the time. But Jake planned on showing his morning glory to the world. I don't know why he felt the need to post it but my eyes are burning, to say the least. Do you guys think Jake was high when he posted these pictures? Though it's not the first time when he has posted something like this. Anyways, we all know that Jake is all set to fight Nate Robinson. And he is also joining a training camp in Vegas in a few days. Jake even cracked a lot of silly jokes on big brother Logan's podcast and said that Nate is training in Jordans rather than a pair of boxing shoes.
Jake Paul's morning glory shows the level of excitement for his fight with Nate Robinson
So Jake posted a picture on his IG story in which he is showing off the big guest who lives in his boxers. Not just that, the excitement of this big guest to train for Jake vs Nate fight is just off the charts. Jake captioned the pictures as "TIME 2 TRAIN". I guess he is taking his training a little too seriously. As he didn't even attend team 10's latest dinner.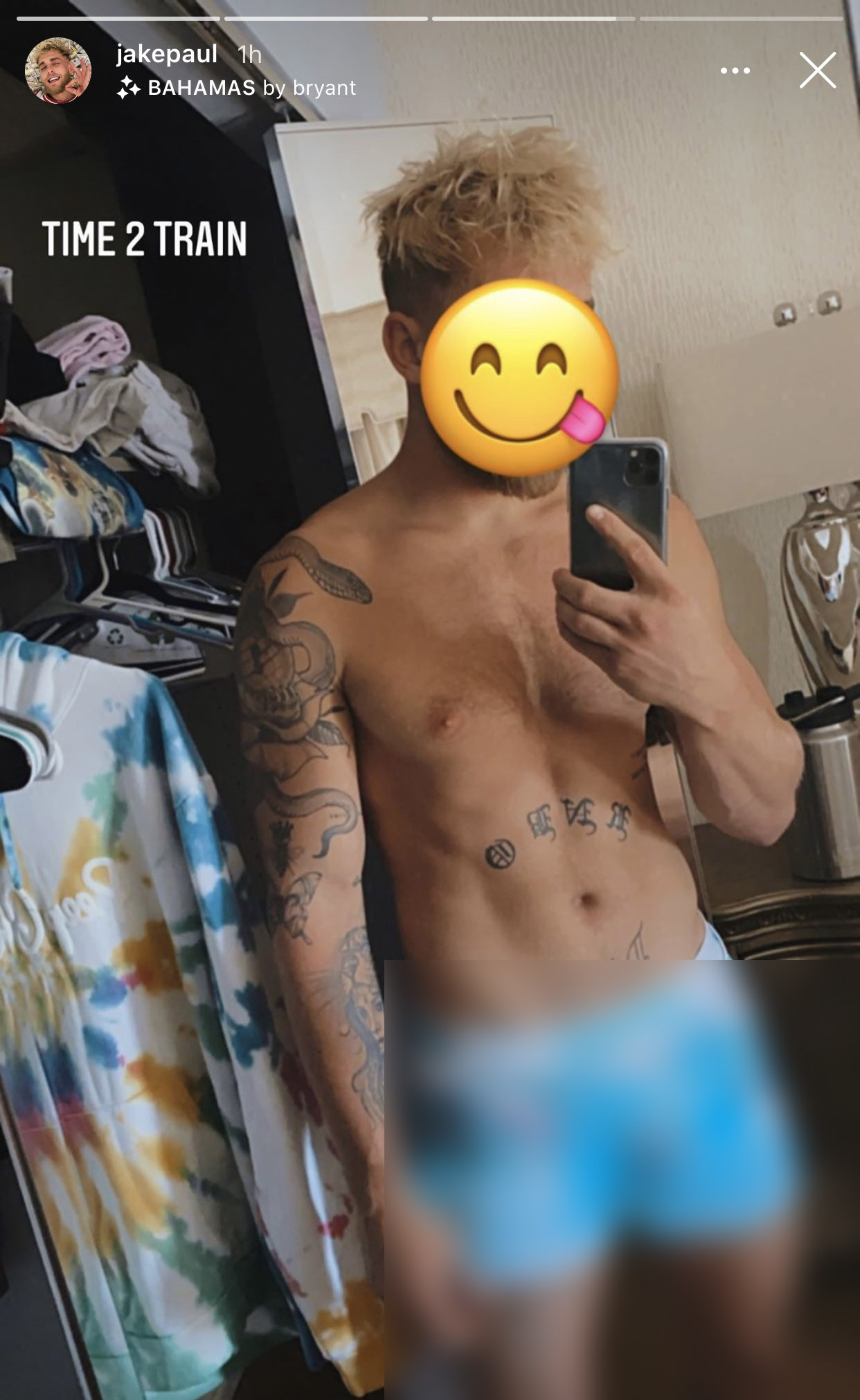 He also posted a video on his IG and captioned it as, "Timing and accuracy beat power @trillervids November 28th the legacy continues". And if you look at the comments, you will be amazed to see how fans are calling Jake out for copying Ryan Garcia. And I am like wow, isn't this how all the boxers are supposed to improve their punching game? He is not copying anybody so give him a break guys.
https://www.instagram.com/p/CFnD8CCFjqP/?utm_source=ig_web_copy_link
Thankfully, Jake has changed his training shorts. So we cannot see his morning glory. He posted another video on his IG and asked Nate if he knows how to crossover his jumping rope.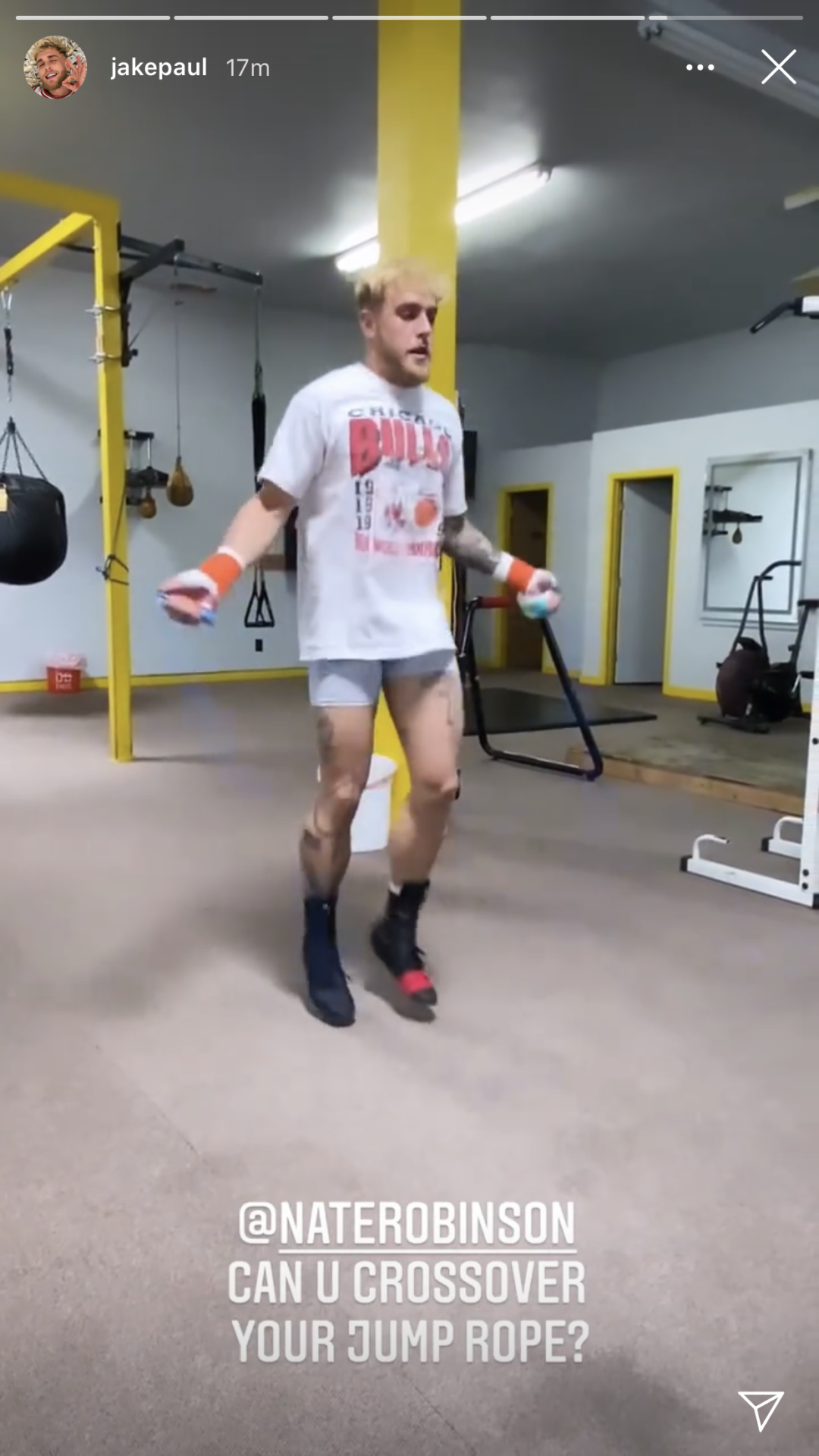 We don't really know who is going to win the fight but these boys are training really hard. Anyways, that's it for today guys. I hope you guys must have enjoyed Jake's morning glory (hehe). Oh and there is one good news for you guys, Jake's boxing documentary will be out  really soon. And he will be posting a lot of random stuff on his new YouTube channel 'Jake Paul Random'.