Just when you thought things will settle down for a bit, you end up seeing new updates in the social media feed. Jaden Hossler and Nessa Barrett have been under fire recently, not for collaborating for a song, but for breaking up with their significant others and "dating" with each other instead. Nessa Barrett and Josh Richards took a relationship break a few weeks ago. Meanwhile Mads Lewis and Jaden Hossler broke up. Now, Nessa and Jaden were seen together having a dinner. The next morning, paparazzi shared a video of them getting cozy with each other. The same night ended with a paparazzi video showing an alleged "kiss". That's not all, they got matching tattoos already.
Related: Nessa Barrett situation: Jaden Hossler says he would never betray Josh Richards, "I went to jail for him"
Jaden Hossler & Nessa Barrett's matching tattoos
Both Jaden and Nessa are tattoo lovers and we know that already. However, fans think that it seems too soon for them to get matching tattoos. The duo have been spending a lot of time together. They have also performed on the famous TV shows Jimmy Kimmel Live and The Ellen Show with Travis Barker. Apart from that, paparazzi has found them together numerous times. Some claim that it is just a part of publicity stunt. Is it though?
The pictures of the tattoos were uploaded by Isaac Pelayo, an artist. Jaden Hossler and Nessa Barrett got matching tattoos of the digit 3.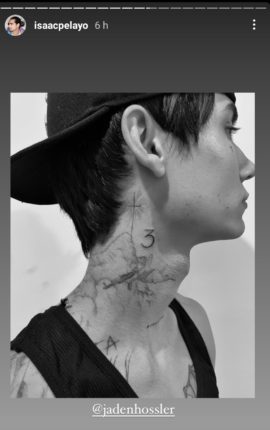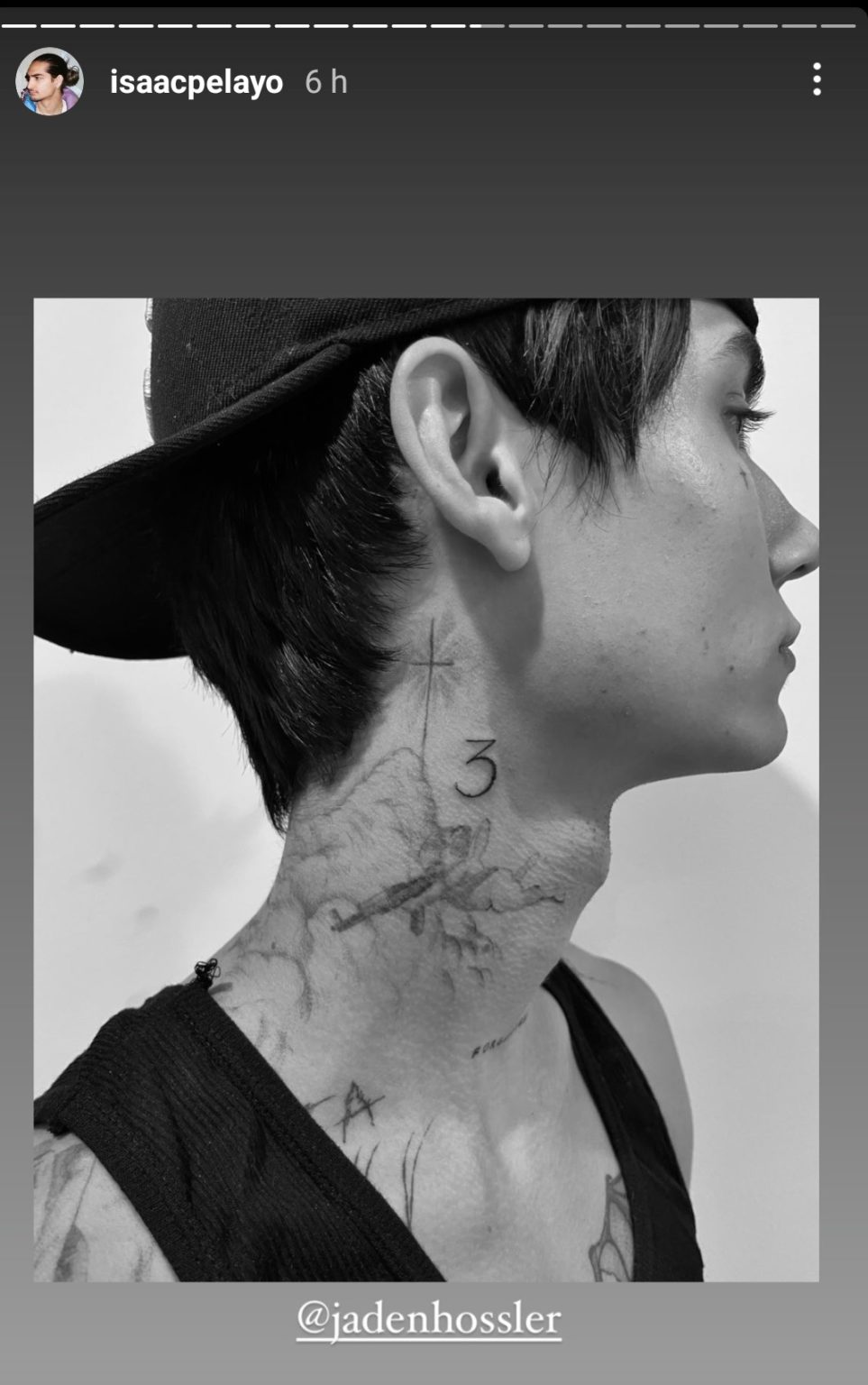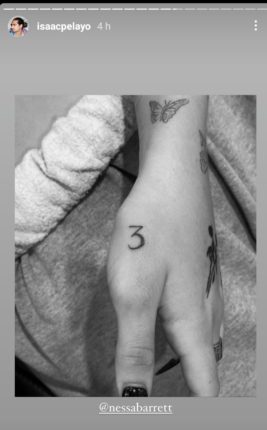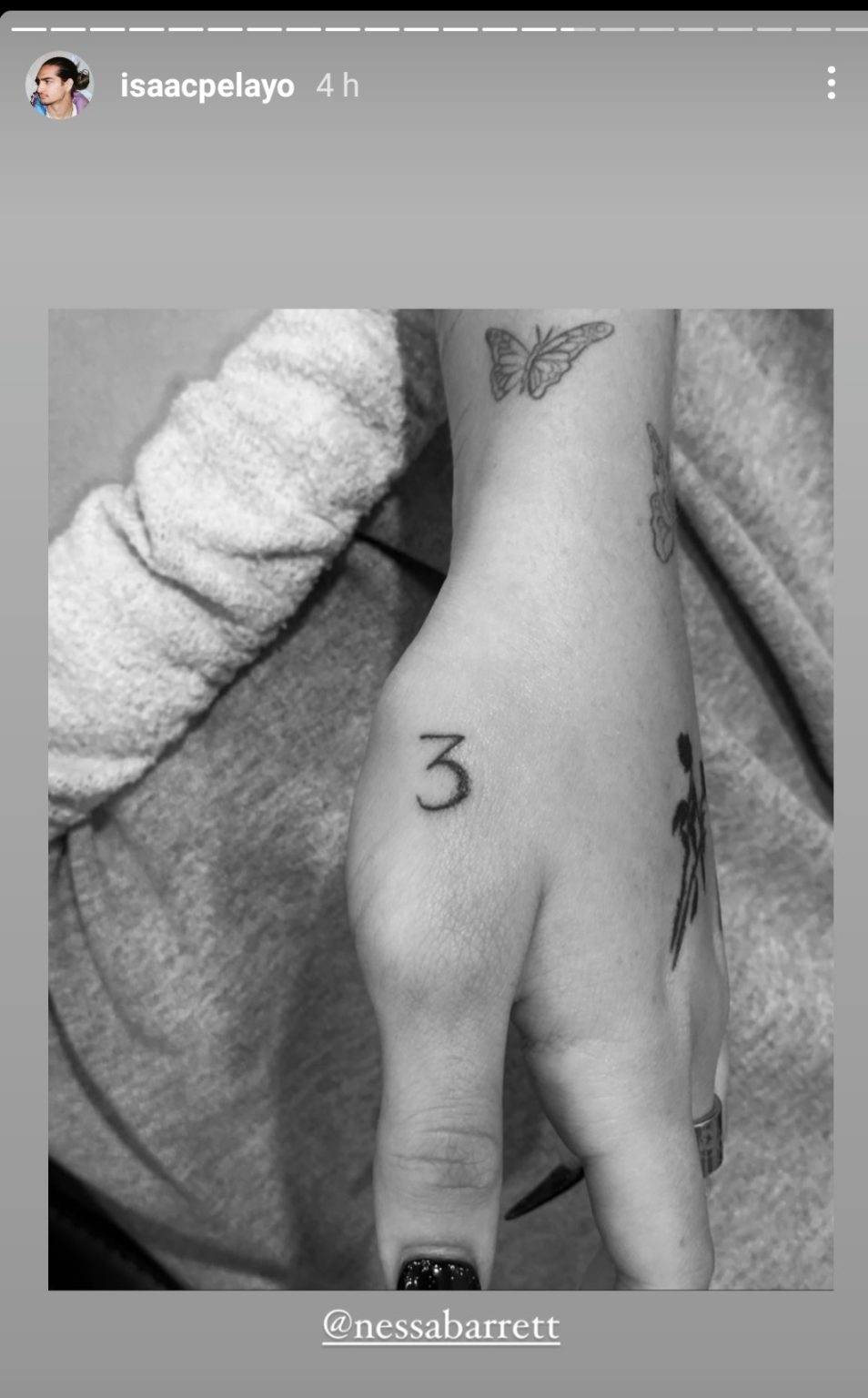 Other than these two matching tattoos, Jaden Hossler and Nessa Barrett also got other tattoos.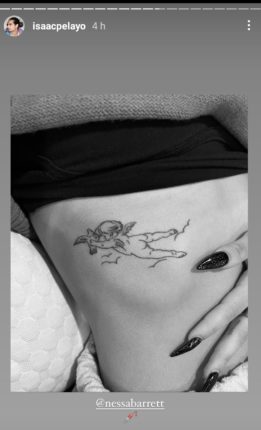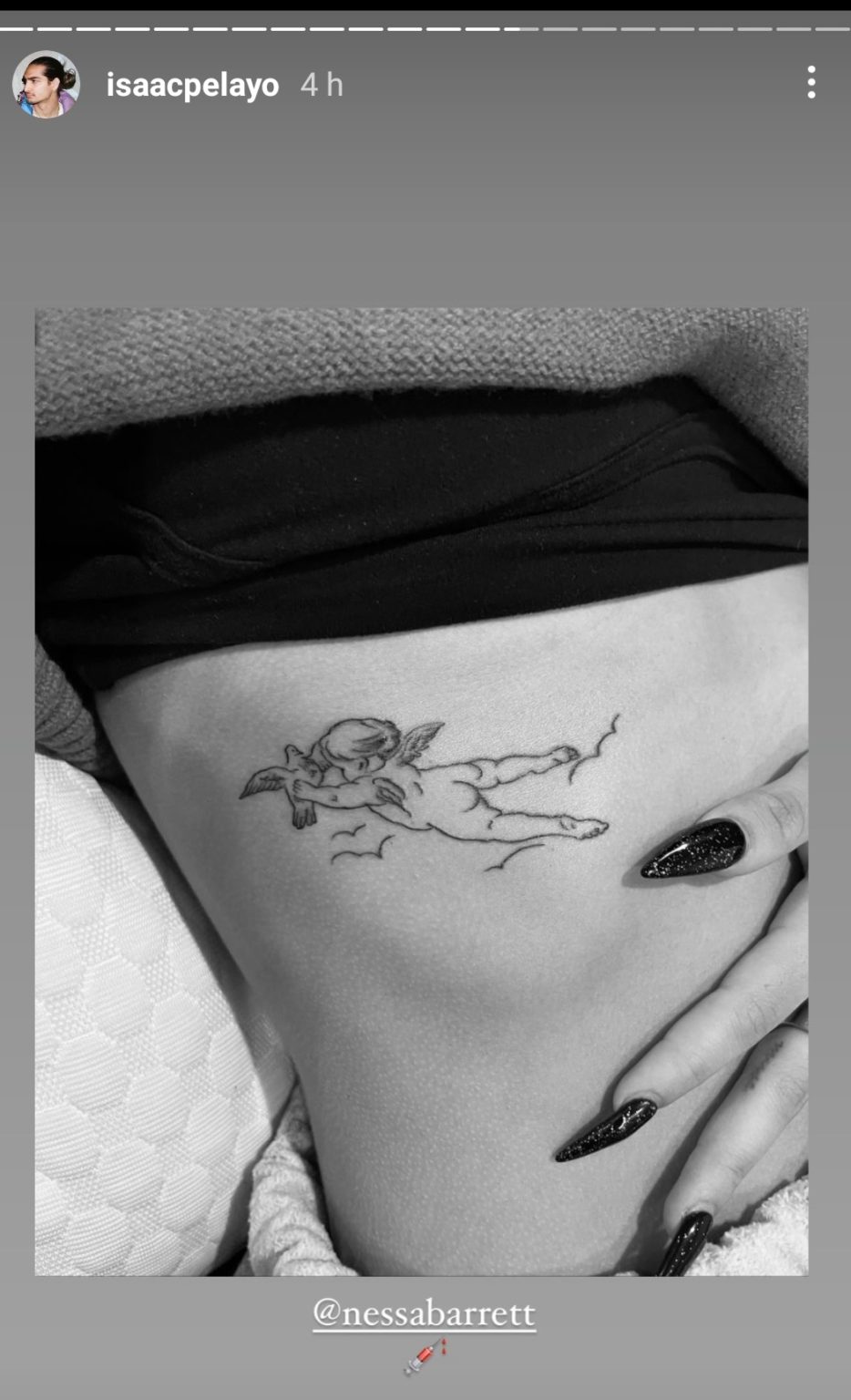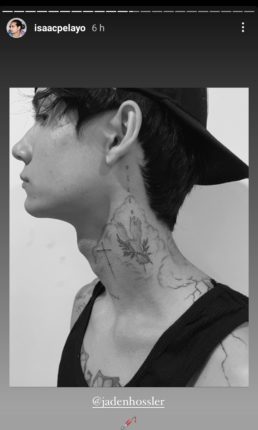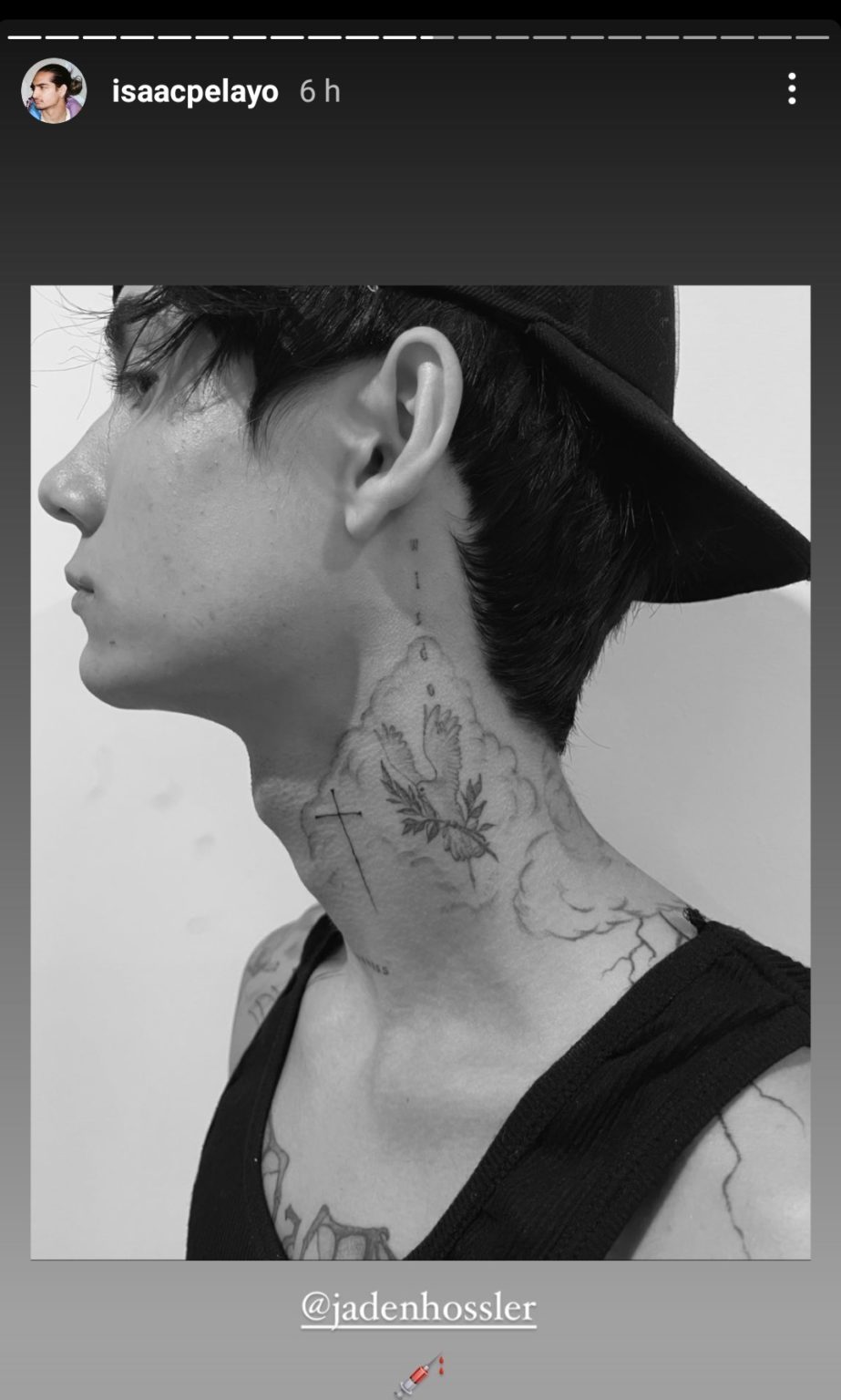 Most of the Sway boys are on Team Josh Richards at the moment. However, Quinton Griggs is with Jaden and Nessa, as he also got a tattoo from the same artist.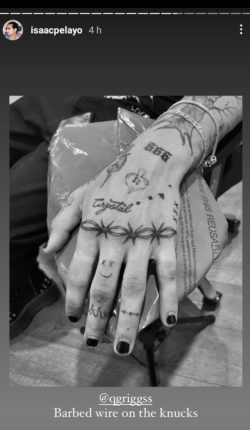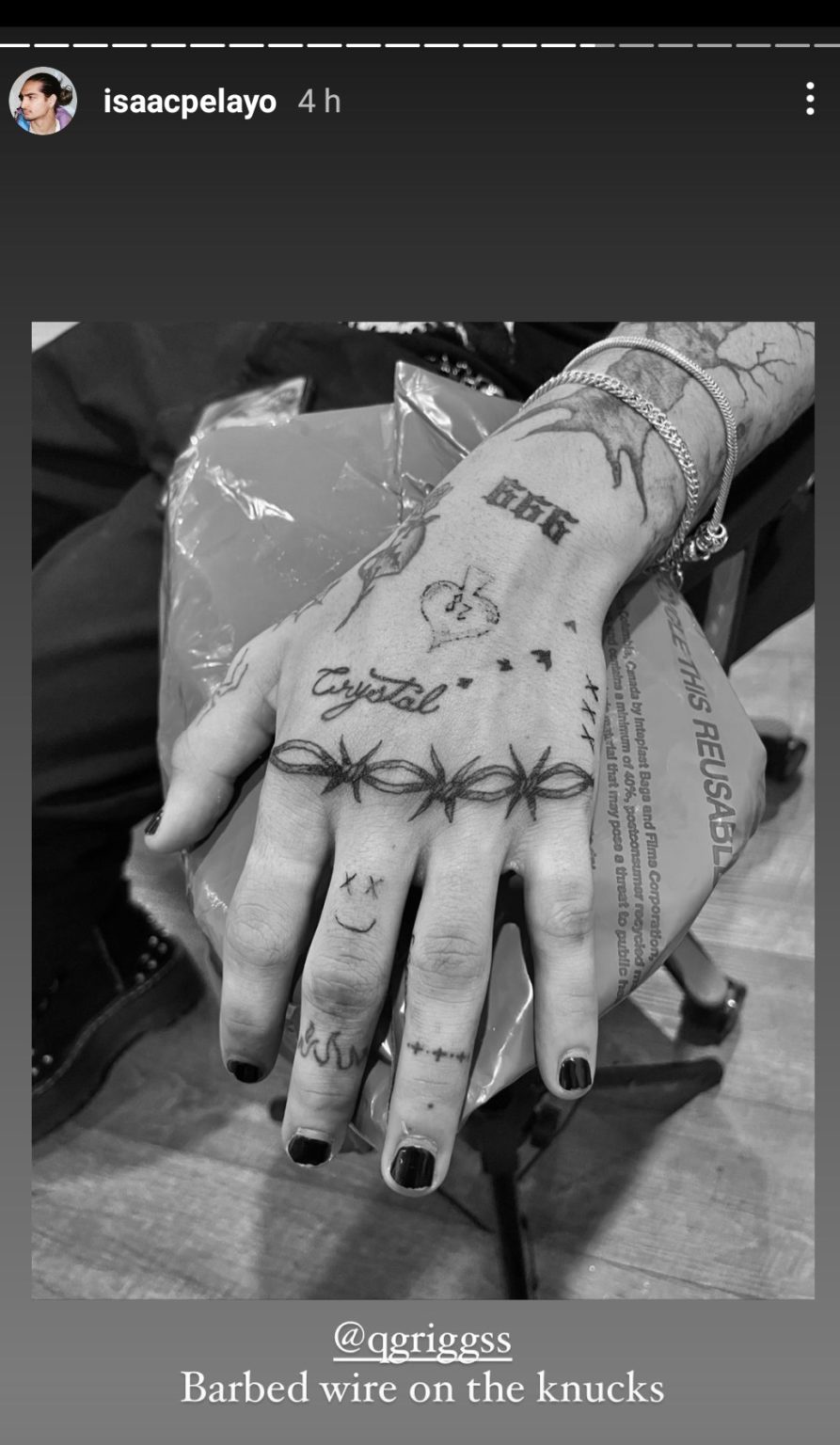 Nessa Barrett also recorded a tiktok the same day. She uploaded it on TikTok but later removed it. Some people also noticed them sharing clothes.
Related: Mads Lewis spills all "backstabbing" details of Nessa Barrett & Jaden Hossler in Call Her Daddy podcast
The kiss?
Pap Galore's Josh shared a video on his Instagram account that shows Jaden Hossler and Nessa Barrett allegedly kissing while standing outside the house. The video is out of focus in the beginning, and that's why we cannot be sure whether it was really a kiss or not.
In his Instagram Live, Jaden Hossler talked about the "thing" that was going on and he also confirmed that he already talked about it with Josh Richards. And Josh was okay with it until he was not.
Nessa Barrett was facing backlash last year as well. She received an inappropriate picture from Chase Hudson while she was dating Josh Richards. Josh reacted on it by making a diss track with Bryce Hall. A few months later, they broke up and the news hit the media that Nessa and Chase Hudson kissed. Jaden Hossler was the first one to reach the Hype House and call Chase out for what he did. After a year, the tables have turned now and it's Jaden Hossler facing the criticism.
Many fans were shipping them together already since the day La Di Die was released. However, no one wanted to see Josh Richards being "betrayed". Mads Lewis, Jaden Hossler's ex girlfriend, is also opening up about it.
Related: Josh Richards confirms Mads Lewis broke up with Jaden Hossler because she does not like Nessa Barrett