Jaden Hossler aka jxdn and Nessa Barrett are officially dating and it appears that Josh Richards has no bad blood with them. He said he was happy for them but wasn't sure now that he would continue his friendship with both of them. Josh Richards was Nessa Barrett's ex-boyfriend. And Jaden Hossler was Josh Richards' best friend, so this new relationship became very controversial. However, fans seem to be angrier at the relationship on Josh's behalf. Even though Josh doesn't want anyone to send hate to them and has no ill will towards them. Soon enough after this drama, Jaden Hossler's mom and manager both got involved.
Related: Jaden Hossler & Nessa Barrett get matching tattoos, alleged "kiss" video leaked by Paparazzi
What did Jaden Hossler's mom have to say on the matter?
It is not new to hear of TikTok stars having their mothers get invested in their social media drama. We saw it before with Dixie D'Amelio's mom, Heidi D'Amelio having "beef" with her daughter's ex-boyfriend Griffin Johnson.
Coming to now, Jaden Hossler's mom had a lot to say on the matter. After Jaden's ex, Mads Lewis, revealed a lot on Call Her Daddy Podcast, many people got defensive. The list includes Jaden's mother, Amy Denaé Hossler. She made her response on social media.
A TikTok user by the name of Ariella made the following TikTok, saying that both Nessa and Jaden started dating when they were both single. This is something that both Mads and Jaden revealed when they addressed the situation online.
The TikTok Shade Room posted a video of Ariella talking about the Nessa and Jaden situation and how they both didn't cheat on their significant others when they started dating each other. Jaden's mom, Amy Denaé Hossler seemed to agree with the TikTok video by commenting three raised hand emojis on it.
Moreover, it must be noted that Amy Denaé Hossler was close with her son's ex-girlfriend, Mads Lewis. They made a couple of TikToks together and Amy also posted pictures with Mads on her own Instagram page.

Now, coming to Jaden's manager Shannon Bayersdorfer
When Mads Lewis was talking about the Nessa and Jaden situation on Call Her Daddy Podcast, she told the host Alexandra Cooper that Jaden's manager played a huge part in the drama. She claimed that the manager sent Jaden a voice note that was encouraging him to have a relationship with Nessa Barrett. This voice note was apparently sent while Mads was still dating Jaden. Jaden had told his manager that he's going to Laguana, and in response, the manager had replied with:
I am so glad you are coming. That makes me so happy. The feelings are mutual between you and Nessa. You just have to make sure you are not with Mads. I am so glad Mads is not coming. You just have to break up with her. Hopefully this time you will have another moment. [meaning him and Nessa]. Hopefully, you guys can pursue what you already started.
Mads claimed that Jaden had also told the manager to not save those voice notes. She further claimed that Jaden's manager, Shannon wanted Nessa and Jaden to be in a relationship because it would help promote their new song, la di die, more.
Shannon Bayersdorfer posted the following on her Instagram Story:
Other people's perception or judgement of me is not my responsibility nor my business.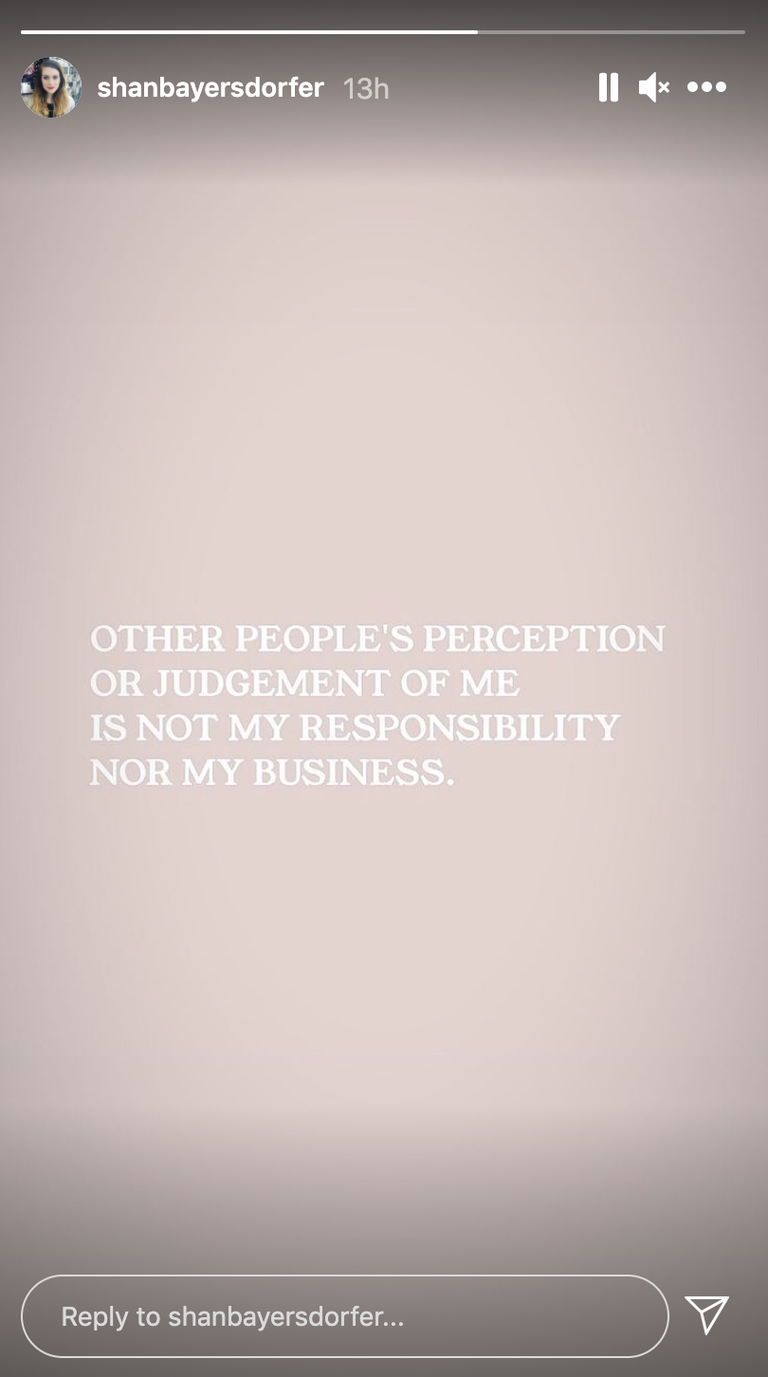 Well, there you have it.
Currently, Nessa and Jaden are moving on in their new relationship while Josh Richards wants to move on from the entire situation too.