Imagine Dragons has recently released the third track of their upcoming album, Mercury-Act 1. The album is set to be released on September 3, 2021. That means we can expect more mind-blowing music releases from the band till then. After Follow You and Cutthroat, the new song Wrecked has touched many hearts. It is an emotional song written by Dan Reynolds.
Related: Imagine Dragons send fans on a treasure hunt to find snippets of unreleased songs from upcoming album
Dan Reynolds wrote Wrecked for his sister-in-law
Imagine Dragons are known for their deep lyrics and deep musical videos that enhance the meaning of their songs. They have been doing it for many years, and this time, they are not going to disappoint again. As shared by Dan in a tweet, Imagine Dragons' new song Wrecked is based on a true story. And many can relate to the lyrics. It's a song for someone you have lost in your life. Someone, that cannot come back to you.
Dan Reynolds wrote the song after the death of his sister-in-law Alisha Durtschi Reynolds who lost her life to cancer.
She was ferocious and strong. Powerful. Bold. Beautiful. Resilient.
https://twitter.com/DanReynolds/status/1410818994316193792?s=20
Dan Reynolds was with his brother at the time of her death and he still misses her everyday.
Related: Imagine Dragons' Birds | Official Animated Video Is Out Now
Imagine Dragons and the masterpiece
Many fans are calling Wrecked a true masterpiece by Imagine Dragons. In fact, many agree on the fact that this song is giving the Smoke + Mirror vibes. Wrecked is not just an emotional song. The theme behind the song touches every heart. Imagine Dragons is releasing the official music video of the song in a few days.
However, the lyrics video came out with the song release and it reminds us of their previous animated video for the song Birds. In Birds, the protagonist lost her mother who was trying to protect her. While in wrecked, the protagonist loses her sister.
I'm a wreck without you here
Yeah, I'm a wreck since you've been gone
I've tried to put this all behind me
I think I was wrecked all along
Yeah, I'm a wreck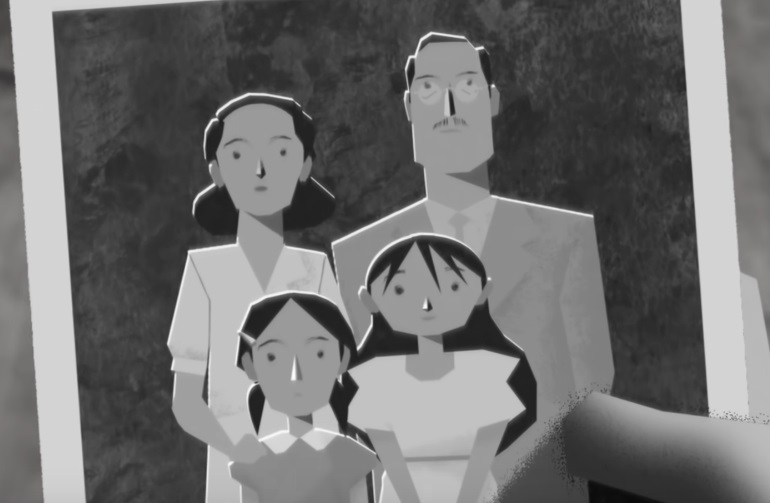 Related: Imagine Dragons are predictably unpredictable in Mercury-Act 1 album
Dealing with sorrows
In a press release, Dan Reynolds confirmed that music is the only way he deal with his sorrows.
This song was my way of dealing with it all, as music has always been my refuge. No longer being a man of fervent faith, I can only hope that she hears it somewhere in a place where she is healed and no longer in pain. This song is my wish for an eternity with those that I love.
The song Wrecked also helps in pulling yourself out of the depressing thoughts while still mourning the loss.
These days when I'm on the brink of the edge
I remember the words that you said
"Remember the life you led"
You'd say, "Oh, suck it all up, don't get stuck in the mud
Thinking of things that you should have done"
I'll see you again, my loved one
Do you see the similarities between Birds and Wrecked music videos? Let us know your thoughts in the comments below.
Related: Dan Reynolds & Rob McElhenney go shirtless in Imagine Dragons' Follow You music video