The Umbrella Academy, a show that soon became a fan favorite, revolved around superheroes with unresolved mental issues, childhood trauma, a world-ending apocalypse, time travel, and doughnuts. Naturally, a show like this left us wondering a lot of questions. For instance, what happened to Ben, what will happen in Umbrella Academy Season 2, what will happen to Vanya, and the like. But today, we wonder whether two time-traveling assassins sent to kill Number 5, Hazel and Cha-Cha, will return for the second season. Because interestingly, even though we saw an apocalypse envelop them in roaring flames, there are some theories that both Cha-Cha and Hazel are still alive.
Who are Hazel and Cha-Cha?
Hazel and Cha-Cha play the role of two sociopath killers in the Netflix Series "The Umbrella Academy." Both are on the payroll of The Commission. The cost-cutting and room sharing while hunting for number five keep Hazel and Cha-Cha on the verge of their patience. Hazel and Cha-Cha are represented as ruthless and extremely cruel. However, multiple failed attempts on five's life force a little humanity in Hazel's character.
Hazel falls in love with the local bakery owner Agnes and decides to spend the rest of his life with her. Cha-Cha burns up in flames caused by the massive meteor strike. The Commission terminated their contracts and left them hanging during the apocalypse. Since season 1 was about defining The Umbrella Academy's outlines, we hope season 2 will bring more to the story.
Umbrella Academy Season 1 Finale
At the end of the season finale of The Umbrella Academy, we see Hazel (Cameron Britton) carrying time-travel equipment (i.e., a briefcase) with his beau Agnes (Sheila McCarthy). The couple can be seen holding the briefcase before disappearing in the blue light during the apocalypse. Chances are Netflix will start off The Umbrella Academy season 2 with both of them jumping to a serene place. The Commission may also be returning to season 2.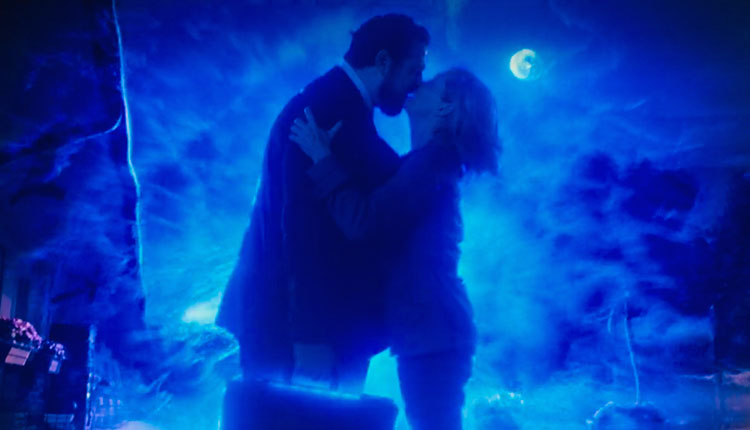 To clarify any confused minds, there's a theory that Hazel stole the briefcase after killing The Handler (Kate Walsh) in the hotel room. He saves Agnes (Sheila McCarthy) and has plans to spend a happily ever after with her somewhere away from The Commission and destruction.
Will he succeed in hiding away from the danger? Only season 2 can tell. While we see Hazel and Agnes disappearing, we also see Cha-Cha (Mary J. Blige) swept up by the explosion giving a confirmation that she most definitely died during the apocalypse.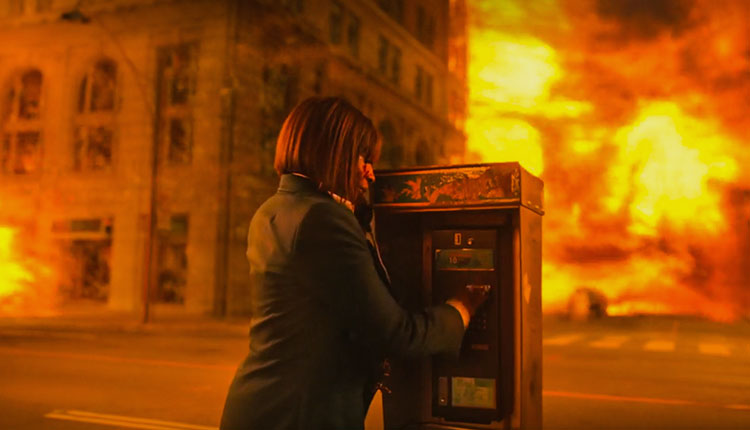 Is Cha-Cha coming back to The Umbrella Academy Season 2:
If we let common sense prevail, then Cha-Cha is returning to season 2 of The Umbrella Academy. The series has repeatedly shown that everyone, excluding five (Aidan Gallagher), dies after the apocalypse. Both were alive when five traveled back in time to save his siblings and manipulate the timeline. Just as his siblings stayed alive, Cha-Cha would be alive in the past too.
We are not sure which era season 2 will be based on, but we hope it shows a younger and somewhat different version of Cha-Cha. This will also help the viewers understand the character of Cha-Cha and the circumstances which forced her to join the blue-collared workforce of The Commission.
Other cast members from Umbrella Academy include Tom Hopper, Ellen Page, Cameron Britton, Mary J. Blige, Robert Sheehan, Adam Godley, Emmy Raver-Lampman Aidan Gallagher, Colm Feore, David Castañeda, Ashley Madekwe, John Magaro.