Intimate scenes between actors in movies is always a very tricky thing to pull off. You have to make sure that there are no awkward moments, and they have to be well choreographed. Moreover, after the #MeToo movement, the scrutiny is even higher, and rightly so. But, kissing scenes are still given a relatively easy pass. But, what if you view the other actor as a brother or a sister? Well, that's how Gwyneth Paltrow felt when she kissed Robert Downey Jr. in Iron Man and the many other MCU films the two starred in, like Avengers. Paltrow reveals that kissing Downey Jr. felt like kissing her own brother.
Robert Downey Jr. gave "brother" vibes to Gwyneth Paltrow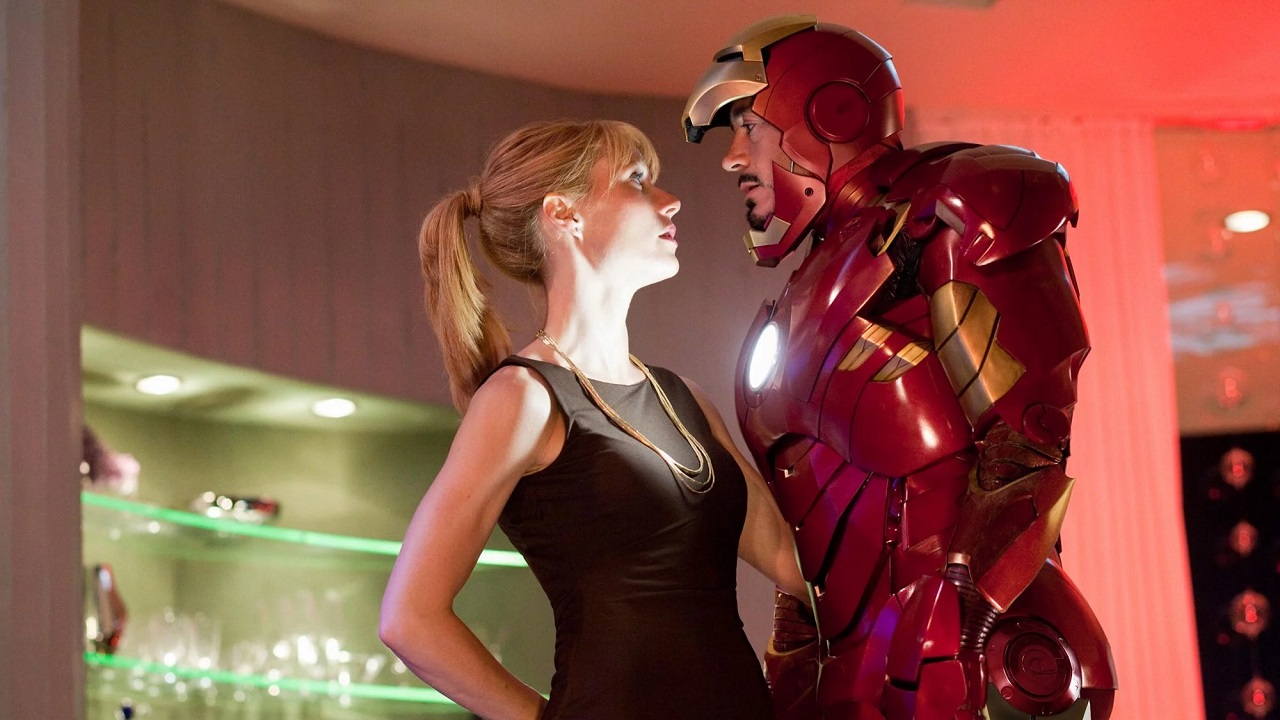 While talking on her Goop Podcast on Tuesday with her guest Kate Hudson, Gwyneth Paltrow started talking about her on-screen kisses. There, Paltrow revealed that her worst kissing scene was with Tony Stark himself, Robert Downey Jr. This is because he gave her a lot of "brother energy," as she revealed:
Like with Robert, when I kissed him and I was like, 'You've got to be kidding me'. This is literally like kissing my brother.
Both Robert Downey Jr. and Gwyneth Paltrow are second-generation actors. Robert Downey Sr. was an actor-director, whereas Paltrow's mother is Blythe Danner, a renowned actress. Moreover, Paltrow's father, Bruce Paltrow, was a TV and movie director-producer. So, both of these actors belong to Hollywood royalty. Which means that they must have run into each others' circles many times throughout their careers. So, it's totally understandable that Paltrow would have seen Downey Jr. as a brother for all these years.
Hudson had her fair share of awkward kisses
Just like Gwyneth Paltrow, Kate Hudson hasn't had the best experience with on-screen kisses either. She's had to lock lips with Mathew McCaunaghay a lot of times on the big screen. But, in her case, it wasn't "brother energy" that made it awkward. In fact, it was snot. She told Paltrow:
The thing is, every time I kiss McConaughey, it's like there's just something happening and there's snot or wind. When we were kissing in the end of 'Fool's Gold,' we're in the ocean; we had the plane crash. He just had snot all over his face.
But, there was one person whom Kate Hudson enjoyed kissing. And it was her "Almost Famous" costar, Billy Crudup. She said:
You know who was a good kisser, but you didn't see it 'cause they cut it out? Was Billy (Crudup). Billy was good. That was good.
And Gwyneth Paltrow totally agreed, saying:
He looked like he would be a good kisser.
Despite these awkward moments between Tony Stark and Pepper Potts, it does show how great Paltrow and Downey Jr. are as actors. They never let the awkwardness show on-screen and were easily the best couple in the MCU. You loved seeing them bounce off of each other, thanks to their insane on-screen chemistry.
Related: Will Gwyneth Paltrow return to the MCU as Pepper Potts?