George R.R. Martin is not necessarily a fan of everything related to Game of Thrones. Martin wrote the A Song of Ice and Fire book series, upon which Game of Thrones is based. In this series, Martin managed to make a world that successfully merged real-life human history with fantasy, magic, and dragons. You can read the series if you're a true history buff as well as if you're into fantasy fiction. It's a win-win for everyone. But, there's one scene that he hates the most from his book series' adaptation Game of Thrones. And it's not from season 8!
As we all know, Game of Thrones got a lot of criticism from season 5 onwards. That was when the source material from George R.R. Martin's book series ended. So, the showrunners had to make Game of Thrones out of the cliff notes that Martin gave them. Moreover, Martin's involvement in the show's decision-making also reduced, as he was trying to focus on finishing his book series. Therefore, that may have contributed to the quality of the show going down. But, the scene that George R.R. Martin dislikes the most is not from the last 3 seasons. In fact, it's from the very first one.
George R.R. Martin hated King Robert's death the most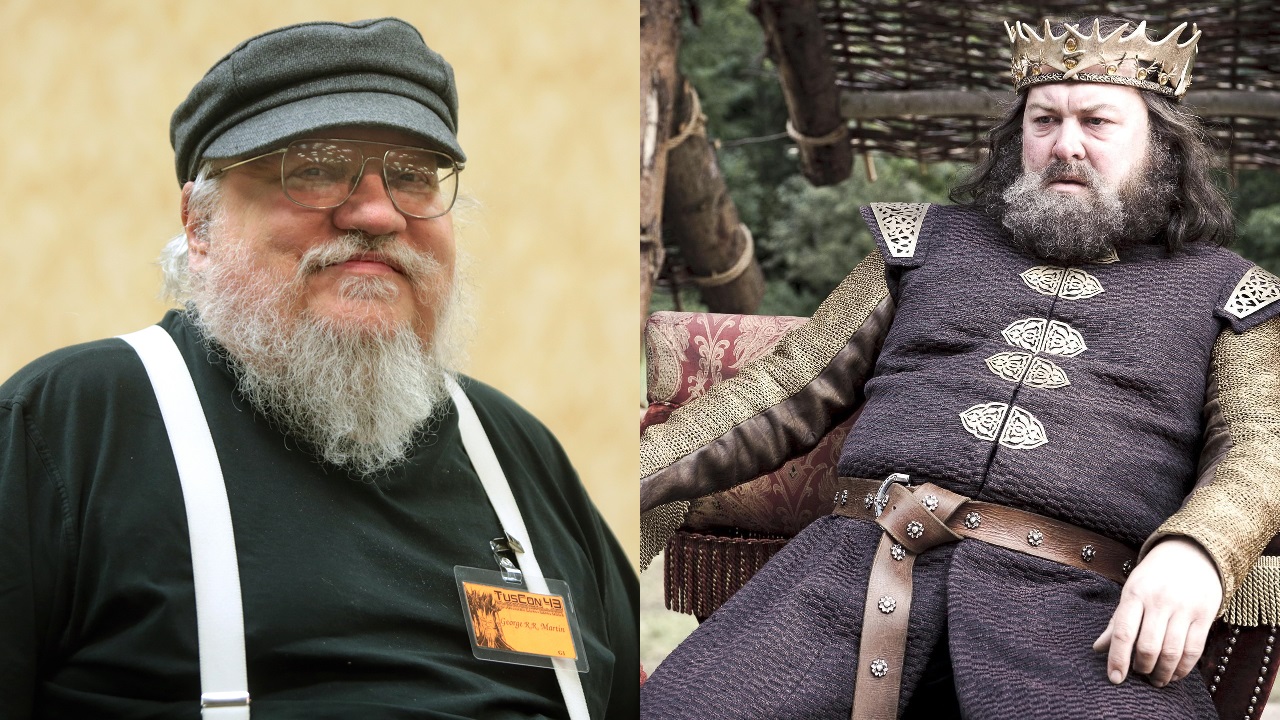 Martin wrote about the Game of Thrones scene he hated the most in the book Fire Cannot Kill a Dragon. And it was King Robert Baratheon's death. To be more specific, Martin hates the scene when King Robert goes for a hunt, which turns out to be his last one. It's no secret that Martin is a massive history buff, and that is why he hates the scene when Robert goes for his hunt. This is because a royal hunting party would have a hundred men, many hunting dogs, music, and basically every single way the King could flex with his wealth. In the book, Martin said:
In the books, Robert goes off hunting, we get word he was gored by a boar, and they bring him back and he dies. So I never did [a hunting scene]. But I knew what a royal hunting party was like. There would have been a hundred guys, there would have been pavilions, there would have been huntsmen, there would have been dogs, there would have been horns blowing — that's how a king goes hunting! He wouldn't have just been walking through the woods with three of his friends holding spears hoping to meet a boar. But at that point, we couldn't afford horses or dogs or pavilions.
Martin has been vocal against the show quite a lot
That's completely opposite of how Game of Thrones shot King Robert's hunting scene. However, they could not execute it as well because of budget constraints. But, that's is still arguably one of the less dramatic changes the show made from the books. Not as bad as omitting Lady Stoneheart or completely ridding the show of the Martell storyline.
And George R.R. Martin is often quite vocal about what he dislikes in the show. For instance, Martin once said that Game of Thrones could have had many more seasons, counting up to 13 or even 14 seasons. I'm sure if Martin had finished his books, he would have taken a more proactive role with the production of the show. But, as long as Martin finishes The Winds of Winter and A Dream of Spring on time, fans would still have some saving grace.