Everyone watching at the time shed a tear when those wights killed Hodor. Seeing a gentle being like him die was really difficult to watch in Game of Thrones. However, the show's creator, George R.R. Martin has revealed that the gentle giant might have a different fate in the books.
Related: Rickon Stark Was Almost Written Out Of Game Of Thrones, Says George R.R Martin!
In a recent behind-the-scenes book by James Hibberd called Fire Cannot Kill A Dragon, George R.R. Martin looks back at Hodor (Kristian Nairn) and reflects on his death scene. As we all vividly remember, Hodor sacrificed his life for Bran Stark (Isaac Hempstead Wright) and Meera Reed (Ellie Kendrick) in season six by trying to block the wights from getting to Bran.
Moreover, viewers also found out why Hodor could only ever speak one word. That was because Bran was using his warging abilities Hodor at the same time as he was Greenseeing into the past. That created a link between the past and the present, damaging young Hodor's mind in the process. However, George R.R. Martin may have other ideas in regards to Hodor.
George R.R. Martin will kill Hodor a different way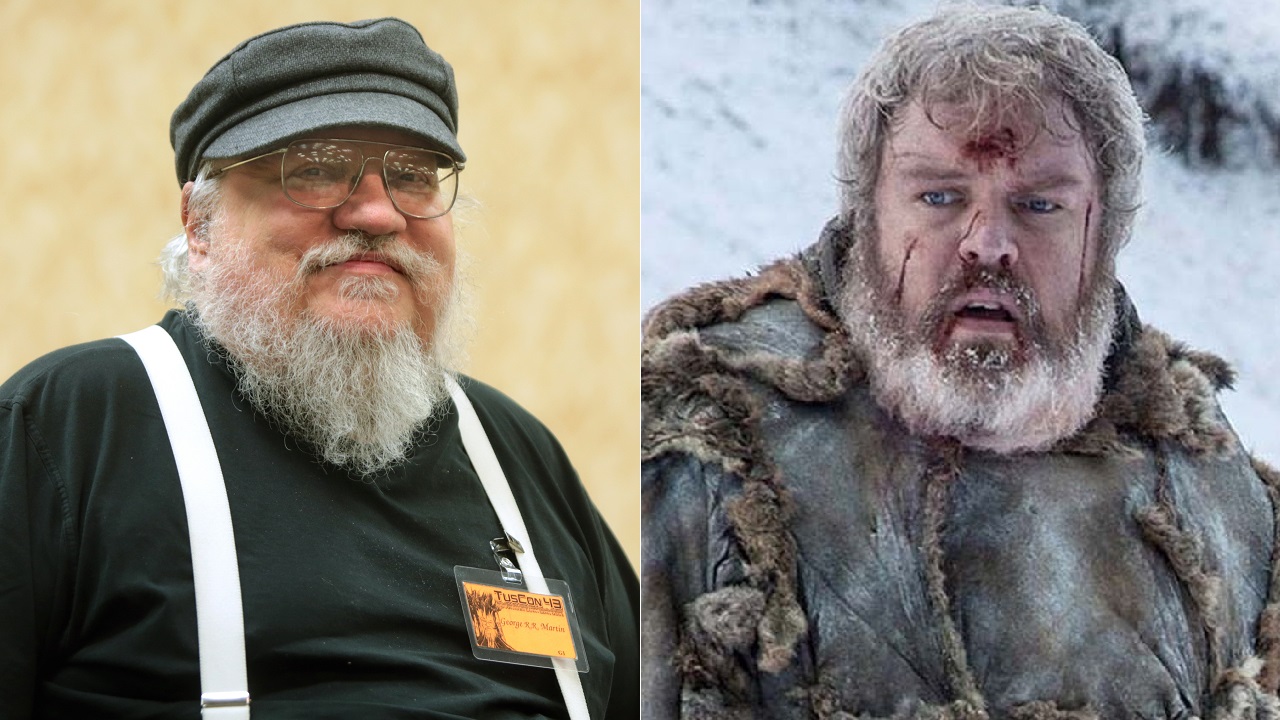 In his book, Hibberd reveals that Martin told him he might be taking a different route in his upcoming books from the A Song of Ice and Fire series. He said:
I thought they executed it very well, but there are going to be differences in the book.
Sadly, Martin did not specify if he would kill Hodor in The Winds of Winter or A Dream of Spring. Moreover, he did not enjoy Hodor's final scene from Game of Thrones as well, further saying:
"They did it very physical — 'hold the door' with Hodor's strength. In the book, Hodor has stolen one of the old swords from the crypt. Bran has been warging into Hodor and practicing with his body, because Bran had been trained in swordplay. So telling Hodor to 'hold the door' is more like 'hold this pass' — defend it when enemies are coming — and Hodor is fighting and killing them. A little different, but same idea."
On the other hand, Game of Thrones co-producer Dave Hill preferred the way the show dealt with Hodor. He considered Hodor's act of self-sacrifice was not only be "visually better", but also gave him the chance to showcase his bravery.
Regardless, most show and book fans would prefer to see what Martin has in plan for Hodor in the books. After all, it's his trade and he knows best how to do it. Sadly, it looks like it may still involve killing poor old Hodor