Chris Evans, Hollywood's handsome and loved actor, also famously known as 'Captain America' from Marvel movies, just had to make an important clarification to his fans. Apparently, a fake Chris Evans has been going around and asking for money on the Internet. Yikes!
An announcement from Chris Evans
In a recent tweet, Chris Evans warned his fans and followers about 'someone' claiming to be him, (Mr. Fake Chris Evans) and asking people for money. He also sounded quite mad at this scammer and said "you're garbage" for preying on fans and trapping them this way.
He also clarified that he would never EVER ask any fan for money.
Yes, exactly guys. Don't be fooled. Why would Captain America ever do that?!
Fans share more about Fake Chris Evans
Someone shared a screenshot of a 'Fake Chris' trying to get people to video call him.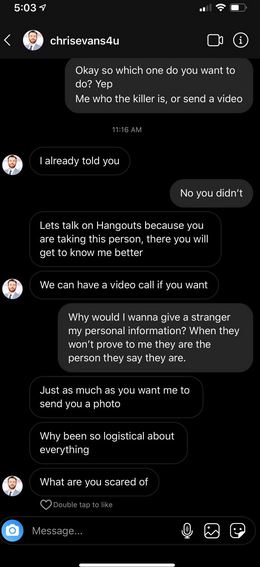 A Twitter user Kimberly Anderson shared her experience and she didn't fall into the fake Chris Evans trap:

Another user, Katie Webber shared a similar experience with e Fake Chris Evans.

One twitter user, Ana Fernandez shared something even worse. Some fans are even in fake relationships with more fake Chris Evans(s)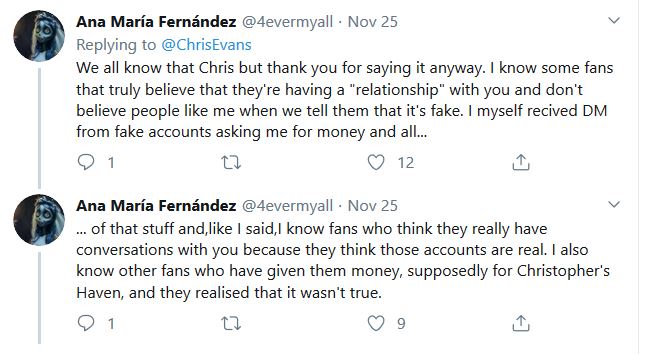 And the funny bit..
Meanwhile, some people used this incident to channel their inner comedian to Chris.
And they came with some funny tweets. Like Xavier Hugonet who replied to Kimberly, referring to the package she had mentioned as an 'Infinity War Stone' from Avengers: Infinity Wars.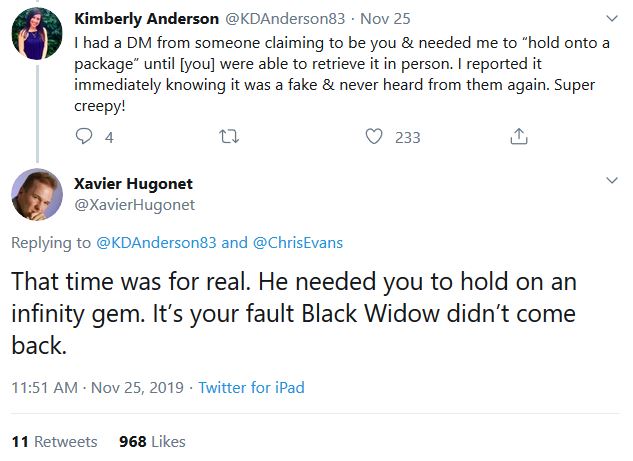 Or Tanner who made just the right Captain America reference saying 'Cap ain't happy with these wannabes.'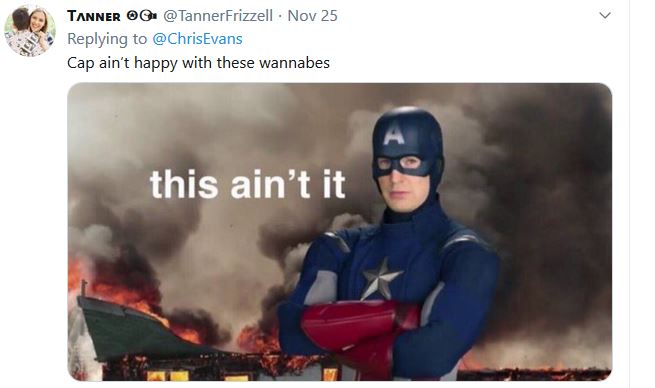 Lots of others were not afraid to admit how broke they were.
They took the opportunity to jokingly ask 'real' Chris for money…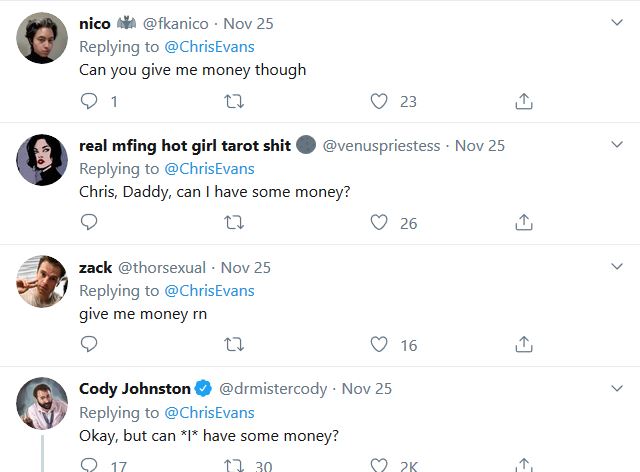 And some Chris Evans fans just felt bad for him and gave him their full support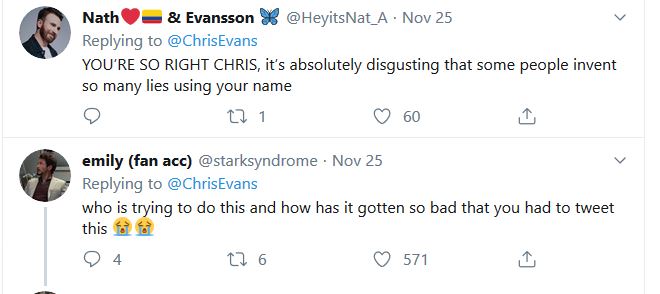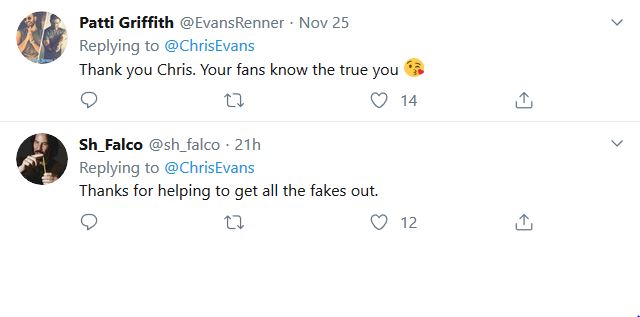 On a serious note, impersonation is a serious, legal offense. And it's important to understand that it doesn't count as a joke if it's with a public figure or celebrity.
We are sorry Captain America had to explain himself to his people. We believe YOU, Cap!