At such a young age, influencer and music artist JJ Hannon (James Hannon) has managed to have a great start in his career. Touring with big artists in America, JJ boasts a strong following of 1.4 million followers on Instagram. With a heart of gold, a relentless vulnerability and strong determination, this young star is ready to take over the world.
Talking about his career, JJ Hannon shares how his love for music started and his major inspirations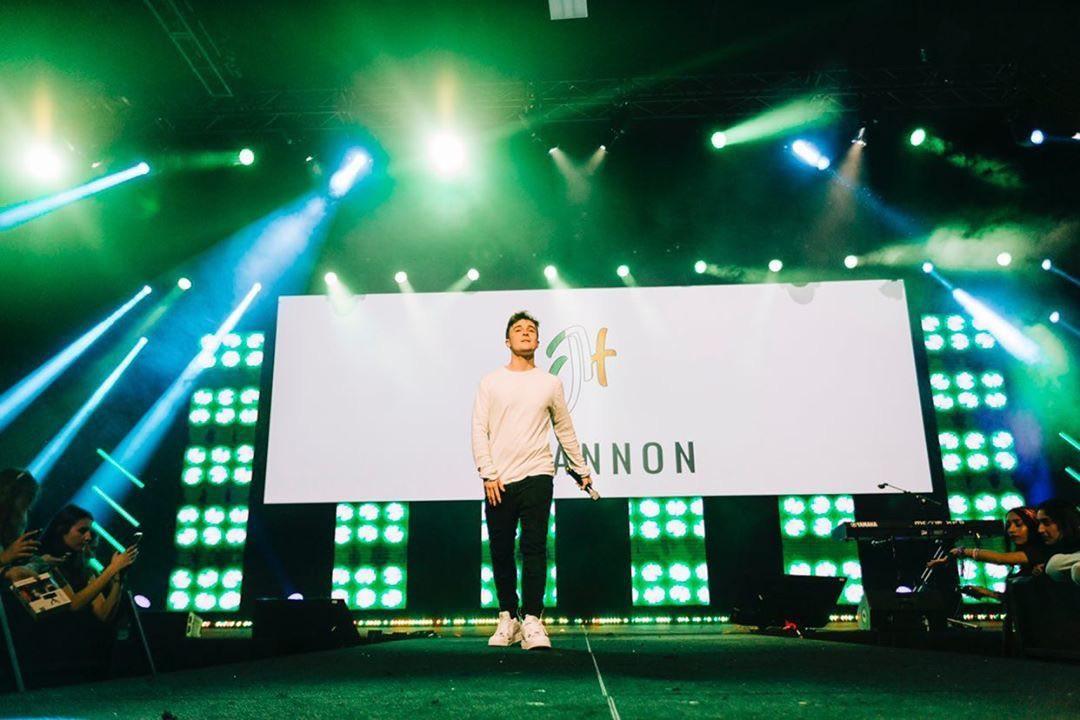 Q) When did you start your career as an influencer and singer?
JH: I started at the age of 14 posting covers. I remember begging my parents to get me into the studio and help me get set up!
Q) Who was your music inspiration when you started your career?
JH: Justin Bieber is someone I have always admired. What he has been able to overcome.
View this post on Instagram

Chicago 👍🏼 that was sick thank you. ❤️ I will be back soon.
Q) Your all-time favorite male singers/bands?
JH: One direction. One direction and One direction and did I mention One direction.
Q) Your all-time favorite female singers/bands?
JH: Little mix.
Q) If given a chance to work on a song with one of your favorite singers, who'd you collaborate with?
JH: I think a collab with Liam Payne would be awesome. And I think our sounds would sound so cool together.
View this post on Instagram

Words can't describe how thankful I am for this man ! Thank you for the wise words @liampayne see you soon 🎸 #IAMHUGO @hugo_official
Q) Are there any collaborations in the process?
JH: I have so much unreleased music ready to go out early 2021!
Q) Out of all of your creations, which is your favorite song?
JH: I can't say the name but I and the insanely talented DJ Sam Feldt have a sick unreleased track that I listen to myself!
View this post on Instagram

been singing my whole heart out so excited for the remaining tour dates (:
Q) Do you write the songs yourself?
JH: I do write songs myself but I've had many other writers ranging from all over the world. Many from Germany/Netherlands, to be exact.
https://youtu.be/JNtGtfplhM0
Unfortunately, last year JJ Hannon's father passed away
View this post on Instagram

my hero my best friend best of all my dad , I love you dad this morning February, 12th, 2019 my dad passed away i am going to make you proud dad every single person in teamhannon loves you and me and my mom will miss you every second of everyday … I will be back soon -jj😰😞
Q) You shared that your father passed away last year. Our deepest condolences. Can you tell us what kind of relationship did you have with your father?
JH: My dad was not just my best friend he was my hero, my real-life Batman, he survived cancer 10 years ago prior to his sudden passing last year and since then it inspired me so much to always keep up the fight no matter the odds against you.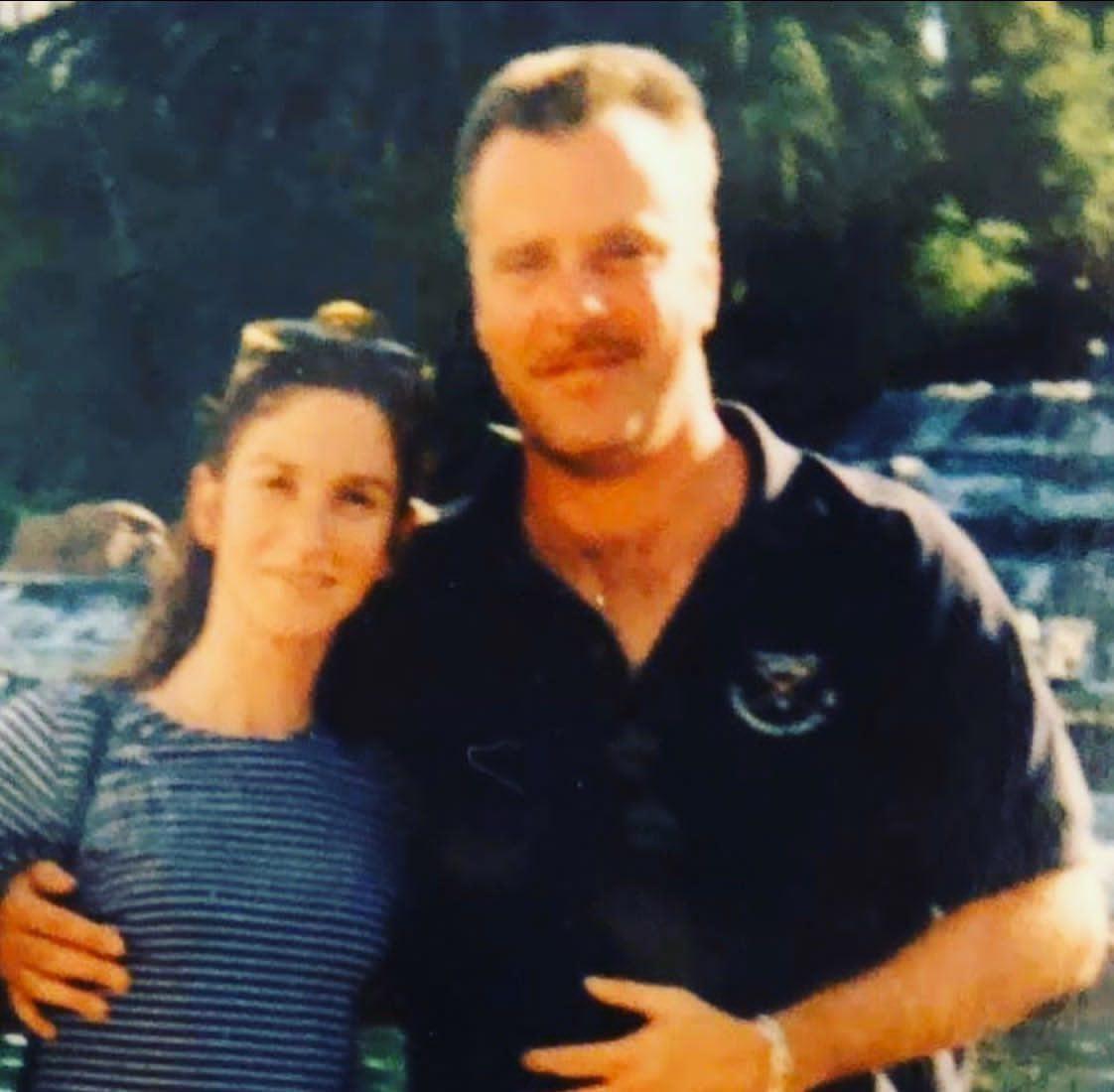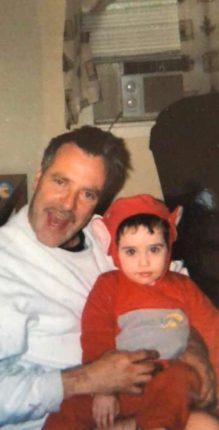 Q) How did his death affect you personally? How did it affect your family?
JH: His death was at a really bad time for me to emotionally handle it as I was heading off for my first headline tour of the United Kingdom/Ireland. But I pulled through and my family was able to postpone the funeral as he would have wanted me to go out there and make him proud. I also know how much, being he was Irish, he wanted to be there cheering his son on. As for my family, my mom till this day struggles as he was not just her ex-boyfriend who she shared me with, he was still her best friend.
Q) What's the one thing you would want to say to your dad if he was alive?
JH: I often (when I am struggling in life) want advice from him and I would just tell him one last time that I love him and am thankful for the strength he has given me.
Q) What are the best memories you have with your father?
JH: My best memories with my dad range from playing hockey in the ice-cold New York winters or when he would teach me about God and how to treat others the best I can.
Q) What do you plan to do to honor his memory?
JH:  I plan to continue to keep his memory and the things he believed in alive and do my best to make him proud through any mistakes and any amazing moments in life how I handle them.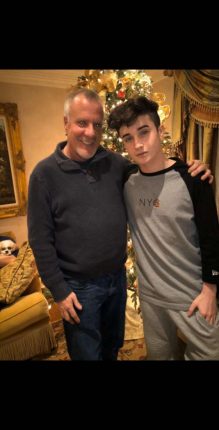 Q) What would you say to people who have lost their parents too soon?
JH: It's not something easy, it's not something expected and everyone's situation is different. But I promise you, you will learn how to live, you will not forget but you learn to do things in the honor of the parent you have lost as hard as it may seem in the beginning.
Q) How do you cope with anxiety and depression that comes from losing a parent?
JH: I recently have been receiving mental health coaching from Rodney Lavoie Jr. someone who has helped many artists and influential people in my position and similar situations. And I am so thankful for everything he has done and has definitely helped fill a lost role in my life.
James Hannon is one of the young musical artists who is keen on maintaining his relationship with God.
Q) You've mentioned you're working on your relationship with God which is something rare to see in an influencer these days. Why is that important for you?
JH: I have made the decision that I want to serve the man above and the amount of endless love he has for me no matter what is something that is unbelievable to me and I want to spread to the word of the lord to as many people as I possibly can so they can leave the higher love I feel in my heart with Jesus.
https://twitter.com/jjhannonnn/status/1259145532229988353
James also shared that he suffered from COVID-19. But he is healthy now.
Q) How are you spending your quarantine days?
JH: Hanging with my mother, unfortunately, we did get a bit sick originally but thankfully we are both 100% healthy and ready to roll on even and help others in need now as much as we can.
I am so scared of needles but since I had the virus I'm able to donate plasma wish me luck 🙂 I'm thinking of vlogging it show others my experience let me know what you guys think.

— JJ Hannon (@jjhannonnn) May 4, 2020
Q) Where do you see yourself in the next 5 years?
JH: 5 years from now I would like to be done with more schooling and have done all the things I've dreamed of.
Finally, we got some scoop from the star on his dating life. Surprisingly, he is choosing to focus on his career right now.
Q) Is there someone special in your life?
JH: Right now I'm focusing on God and my career. If anything else comes I would be so blessed to be with a special someone. But for right now that's not my main priority.
View this post on Instagram
Q) There was a fans-related controversy going on. Would you like to share your side of the story and how it affected you?
JH: So often artists especially as young as myself are put into a spotlight where any mistake or confusion or rumor can be blown out of proportion. That being said, I love my fans so much and am so thankful for them and I ignore hate and negativity as the more you feed into it the worse you feel.