Are you ready to scream like never before? Scream's iconic horror franchise is back with its seventh installment, and fans cannot wait. Scream 7 promises to be a terrifying and thrilling ride, featuring the return of some of our favorite characters and new faces who will have to face the terror of the Ghostface killer.
We will take a closer look at everything we know about Scream 7 and its release date. From the return of Neve Campbell as Sidney Prescott to the new generation of horror characters, we will explore what we can expect from this eagerly-awaited horror sequel.
We'll also delve into the meta-horror comedy elements that made the Scream franchise so unique and examine the series' future.
So, whether you're a die-hard Scream fan or a horror lover looking for your next scare, keep reading to find out everything we know about Scream 7 and why it's set to be one of the most anticipated movies of the year.
Related: Best Horror Movies On HBO Max
The Ghostface Killer Returns
One of the most exciting things about Scream 7 is that the Ghostface killer is back. This iconic villain has terrorized audiences for years and is a staple of the Scream franchise.
Fans are eager to see what kind of terror this mysterious killer will unleash in the new film. It's unclear at this point who will be behind the mask, but we can expect some shocking revelations and twists as the story unfolds.
A Return To Form?
The Scream franchise has had its ups and downs over the years. Scream 2, Scream 3, and Scream 4 were all successful at the box office but received mixed reviews from critics and fans. Some felt the sequels lacked the same spark and wit that made the original film memorable.
With Scream 7, there's hope that the franchise will return to its roots and recapture the magic of the Neve Campbell-starring films.
Meta Horror-Comedy At Its Finest
One thing that sets Scream films apart from other teen horror films is their self-awareness. These movies are a meta-commentary on the horror genre, poking fun at horror cliches while delivering plenty of scares.
Scream 7 will likely continue in this vein, giving us a horror-comedy that's both funny and frightening.
The Return Of Old Friends
Scream 7 will feature a mix of new and old characters. We know Neve Campbell will return as Sidney Prescott, the survivor of the Ghostface killer's previous attacks. David Arquette will also reprise his role as Dewey Riley, the lovable but bumbling deputy.
Courtney Cox has confirmed that she will not return as the ambitious journalist Gale Weathers, which is a shame since her character was a fan favorite.
A New Generation Of Horror
One of the most exciting aspects of Scream 7 is introducing a new generation of horror to the franchise. With fresh faces and unique perspectives, this latest installment promises to be a thrilling and engaging ride for fans of the series.
While the Scream franchise has always been known for its iconic characters, it's also had a knack for introducing new talent and perspectives into the horror genre. The series has consistently pushed boundaries and challenged expectations from the early days of Wes Craven and Kevin Williamson's collaboration to the current crop of filmmakers and writers.
The addition of new talents like Melissa Barrera, Jenna Ortega, and Mason Gooding promises to bring fresh energy to the series. These up-and-coming actors will surely get their unique takes on the classic horror tropes that Scream is known for and help push the franchise forward into new territory.
And, of course, no Scream movie would be complete without the voice of the Ghostface killer, Roger Jackson. His chilling and iconic performance has become synonymous with the series, and it's sure to be just as bone-chilling in Scream 7.
With Scream 7, we can expect a new group of characters to join the ranks of Sidney Prescott, Dewey Riley, and Gale Weathers. These new characters will have to face the terror of the Ghostface killer while also carving out their unique place in the Scream universe. Whether they survive or fall victim to the killer, they will leave a lasting impression on franchise fans.
This talented cast promises to make Scream 7 a thrilling and unforgettable addition to the beloved horror franchise.
The Future Of The Franchise
Scream 7 is not just a sequel; it's also a chance for the Scream franchise to reinvent itself. The success of the recent Halloween sequel has shown that there's still a hunger for horror sequels that can live up to the original. If Scream 7 succeeds, we could see the franchise continue for years.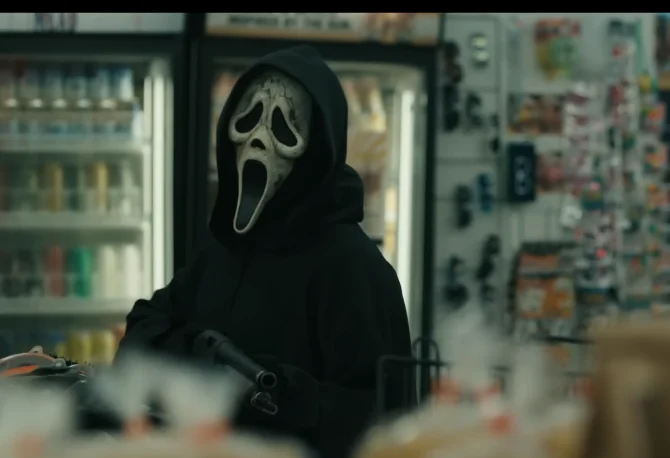 Scream 7 Release Date
Although there's no official release date for Scream 7 just yet, fans of the franchise can take comfort in the fact that the sixth installment is still generating buzz and box office revenue. With Radio Silence likely to return as the filmmakers and their passion for the franchise, it's clear that there's a lot of faith in the future of the series.
Even without an official release date, there's plenty to be excited about regarding Scream 7. With the return of beloved characters and a new generation of horror, it's sure to be a thrilling and chilling ride for fans. And with the franchise's signature blend of meta-horror comedy and teen slasher elements, Scream 7 promises to be a unique and exciting addition to the series.
So, whether you're a long-time fan or a newcomer to the franchise, stay tuned for more updates on the release of Scream 7. We'll keep you updated on all the latest news and rumors as they come in, so you can be ready to scream like never before when the movie finally hits theatres.
Final Thoughts
Scream 7 is one of the most eagerly-awaited horror films of the year and for a good reason. The Scream franchise is loved by fans for its wit, scares, and self-awareness. With the return of the Ghostface killer and some of the franchise's most iconic characters, as well as a new generation of horror, there's plenty to be excited about. Whether you're a die-hard fan or a newcomer to the series, Scream is a must-see film.
As we count the days to its release, we'll watch for any new information about the movie. Who will be behind the Ghostface mask this time around? What kind of terror will they unleash on our favorite characters? Will Scream 7 live up to the expectations of fans and critics alike? Only time will tell.
But one thing is sure: the Scream franchise is back and ready to scare us all over again. So grab your popcorn, turn off the lights, and get ready to scream as you've never screamed. Scream 7 is coming, and it will be a wild ride. Get the latest scoop on Scream 7 and its release date, including cast updates and what to expect from the next installment of the horror franchise.