Many people would recognize the model and actress Emily Ratajkowski from her work in Hollywood. From Blurred Lines music video to her role in Gone Girls, Emily is a known name. She is also known for another thing. Emily Ratajkowski launched a swimwear line, Inamorata, with her friend Kat Mendenhall. As you can expect, the swimwear line is a sexy one featuring empowering women lingerie. Emily takes it upon herself to market the Inamorata products on the Instagram pages. Recently, her marketing for her thong made fans crazy!
That's a very clever way of marketing your own thong products! But it has an empowering message for all girls out there! It's to feel sexy in your own skin.
The one in question is the 'Neptune Bottom'. Coming with 15 different colors and styles and 5 sizes, this piece will definitely be something you want in your closet: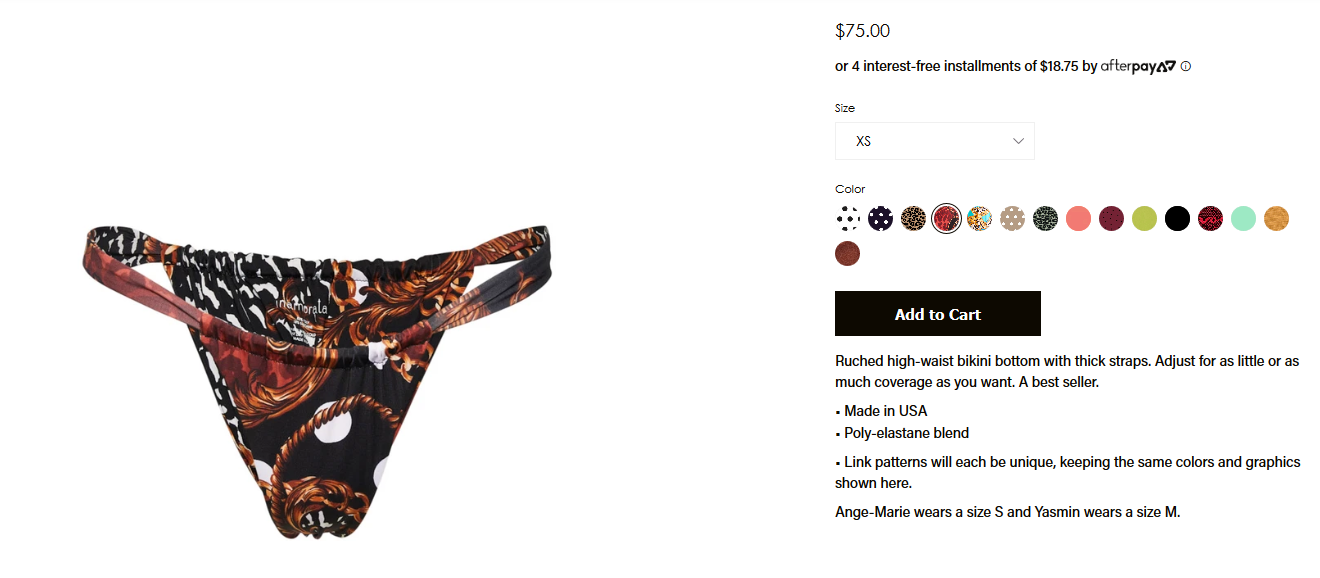 Emily Ratajkowski built this brand with her close friend Kat who is a fashion designer. They came up with the idea behind 'Inamorata' because they both grew up in the Encinitas city in California. In the summer, it's all about going to the beach for the Encinitas residents. It was no different for Emily and Kat.
In their 'About Us' page, Emily Ratajkowski explains:
I think one thing about the lifestyle we grew up with is in the summer you wake up and you don't put on an outfit–you put on your swimsuit and you immediately go get supplies for a day at the beach. You end up spending twelve hours in your bathing suit; you go get burritos in your bathing suit.
Inamorata is all about empowering women
Emily and Kat firmly believe in empowering women. Hence, Inamorata is an all-inclusive brand featuring swimwear and clothing for women of all sizes, shapes, and colors. You can see their inclusivity on their official website too:

Emily herself explains the message behind her swimwear brand:
I think the Inamorata woman is the woman who will wear a bra top out to walk her dog and not even think about it. She is confident and doesn't care what anyone thinks.
View this post on Instagram
Emily Ratajkowski often models for the brand herself
While the brand has many beautiful models to show the different clothing and swimwear pieces, it's obvious Emily is passionate about the brand. In fact, she is modeling for many of the pieces herself:
View this post on Instagram

Home in lace sets
View this post on Instagram

Sexy & Supportive.
View this post on Instagram
The model is completely dedicated to Inamorata. It's not about just looking sexy for someone else, but rather Inamorata is about feeling beautiful and comfortable in your own skin. That's what Emily Ratajkowski is telling her followers with her sexy marketing campaigns.
Moreover, her brand also currently has a section on the website if you want to donate masks to essential workers.