After the shock of The Weeknd not winning a single nomination at the 2021 Grammys, Drake comes in Abel's defense. Drake sided with Abel Tesfaye after the Canadian singer's hit album After Hours received zero nominations, which caused a public uproar among his fans. In The Weeknd's defense, Drake even said that the awards "may no longer matter".
Related: The Weeknd rightfully calls out corrupt 'Grammys'
Drake rushes to defend The Weeknd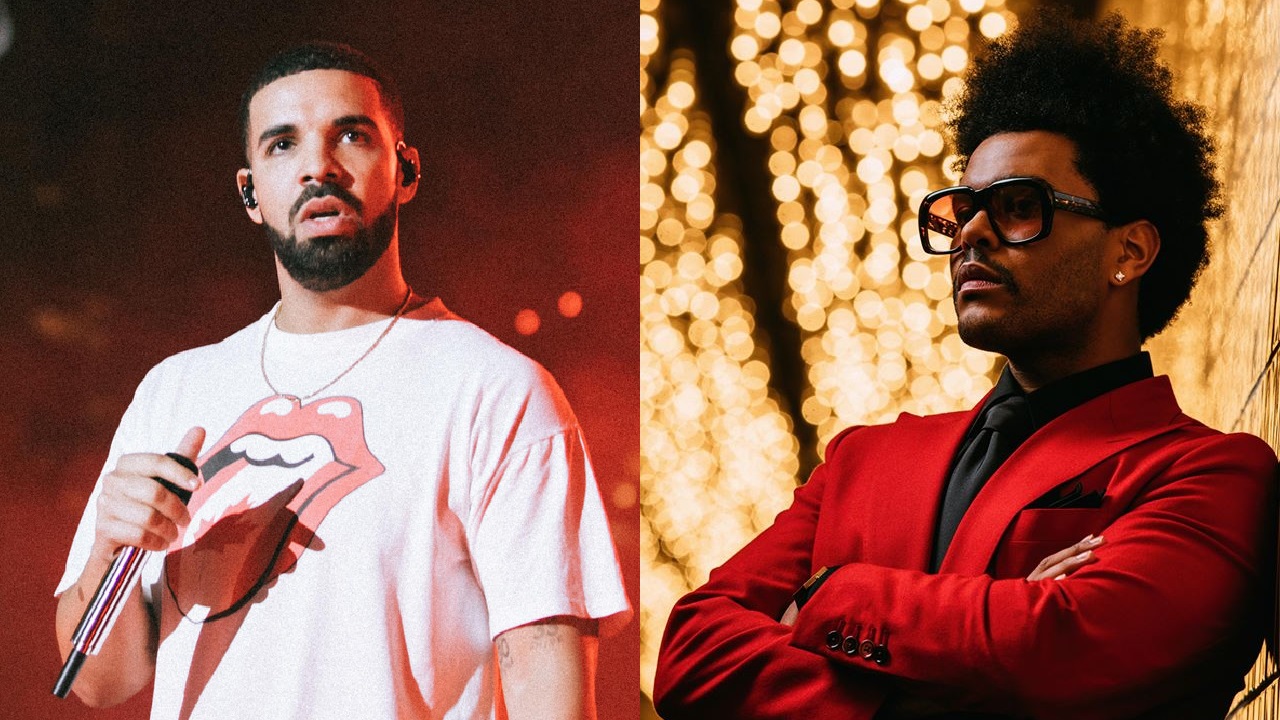 In a detailed post that Drake wrote in an Instagram story on his official account, he suggested that there was a disconnect between the Recording Academy and the music that actually performs well in the industry. Therefore, the Grammys may no longer matter in a few more years. Drake said:
I think we should stop allowing ourselves to be shocked every year by the disconnect between impactful music and these awards and just accept that what once was the highest form of recognition may no longer matter to the artists that exist now and the ones that come after. It's like a relative you keep expecting to fix up but they just can't change their ways.
Zero nominations came as a special shock, considering how well The Weeknd's album After Hours did on the charts. After Hours was the best selling album of the year by far. Moreover, the hit single Blinding Lights from the same album is the longest-running top 10 hit in US chart history. And Drake did not fail to mention his high hopes for The Weeknd. That said, he urged everyone to now "start something new," saying:
The other day I said @theweeknd was a lock for either album or song of the year along with countless other reasonable assumptions and it just never goes that way. This is a great time for somebody to start something new that we can build up over time and pass on to the generations to come.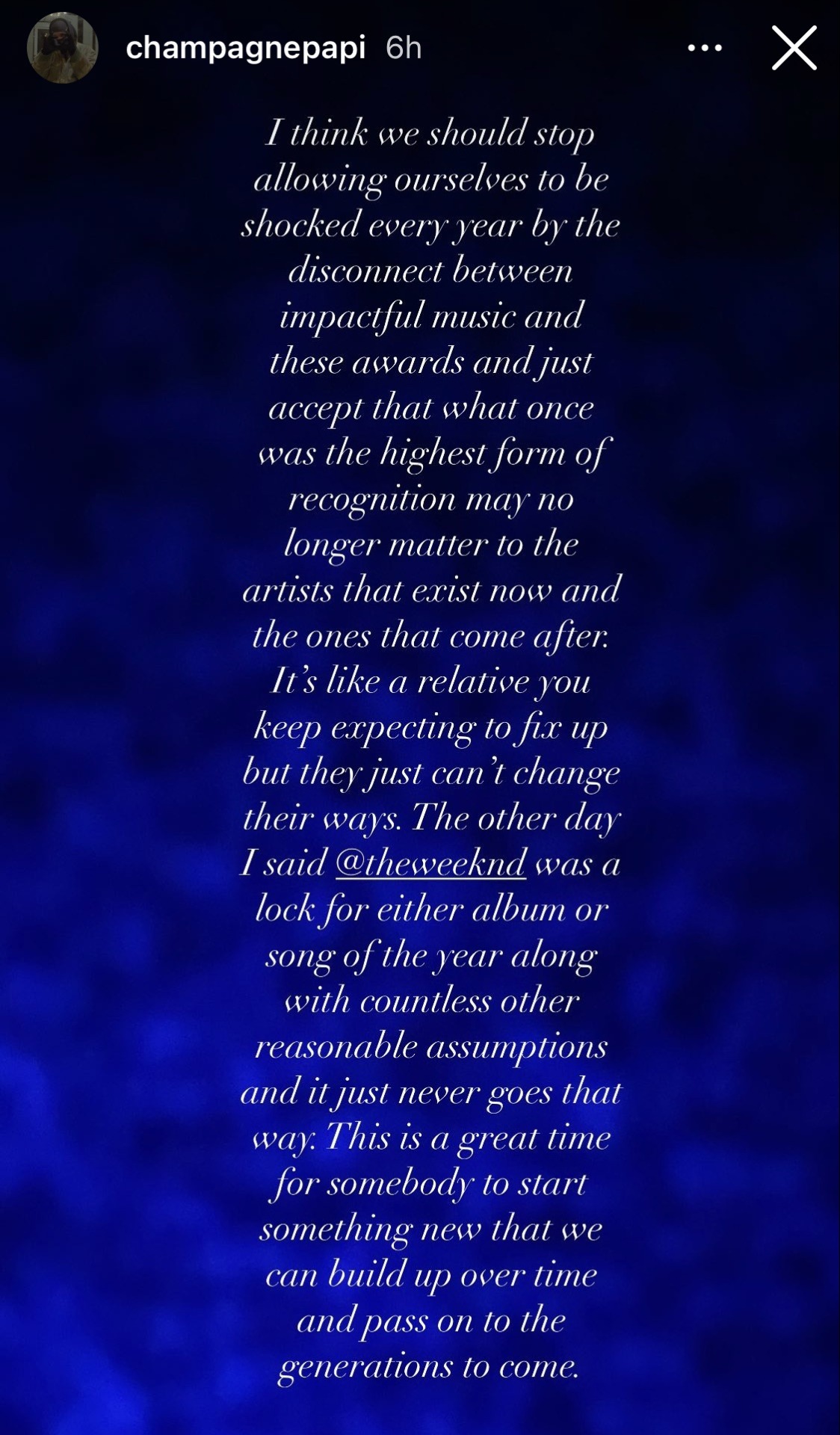 Other than The Weeknd, Drake also tagged Lil Baby, Pop Smoke, Party Next Door and Popcaan in his story. These were the artists that he believed deserved a nomination, but failed to get one.
Related: Drake And Future Call Kylie Jenner A Sidepiece
The Weeknd goes public against the Grammys
After the nomination snub, The Weeknd did not hold back. He publically called out the Grammys for being corrupt and that they owe his fans an apology and the industry some transparency.
The Grammys remain corrupt. You owe me, my fans and the industry transparency…

— The Weeknd (@theweeknd) November 25, 2020
In response to The Weeknd's claims, CEO of the Recording Academy Harvey Mason jr. told Variety:
Unfortunately, every year, there are fewer nominations than the number of deserving artists.  But as the only peer-voted music award, we will continue to recognize and celebrate excellence in music while shining a light on the many amazing artists that make up our global community.
Related: Drake And Joe Budden End Feud During Coronavirus Pandemic