With the season 3 finale, Westworld answered a lot of our questions but raised some new ones too. We finally found out what the deal was with Rehoboam, Serac (Vincent Cassel), and the Man in Black (Ed Harris). But, we also witnessed the death of Dolores (Evan Rachel Wood) in the finale of season 3. That left many people wondering, would she make a comeback in Westworld season 4? First, we have to look at what happened to Dolores in season 3's finale.
How season 3 ended for Dolores
It's safe to say that Dolores transformed into a completely different character in season 3, compared to the girl who "chose to see the beauty in this world". In the finale, Dolores was on her way to Incite along with Caleb (Aaron Paul) to upload the Solomon drive into Rehoboam. However, on the way, Charlotte (Tessa Thompson) ambushes her, leaving Caleb to go alone.
And then Maeve (Thandie Newton) joins the combat as well, but Dolores gets the better of her due to her metal skeleton. However, Charlotte manages to shut down her body, so that Maeve can take her directly to Serac.
To find the encryption key to the Forge, Serac hooks Dolores up to Rehoboam, deleting her memory files. When even this fails, Maeve jumps into Dolores's mind, where she reveals to Maeve her true intention and purpose, which was to free the humans just like they wanted to free the hosts. Maeve agrees, and then the tables turn on Serac as Maeve and Caleb end up killing him. Moreover, Solomon entered Rehoboam through Dolores, giving full access to the AI to Caleb, who orders it to shut down. And it's safe to say that Dolores was dead. Or was she?
How could she return to Westworld season 4?
One thing we can be sure of with Westworld is that no one is ever permanently dead, especially when it comes to the hosts. And even though the main copy of Dolores was deleted, she has one copy roaming around in the world. And that is Charlotte! We last saw Charlotte in the final scene of the finale, where she was making hundreds of hosts in the Delos lab, amassing an army. In a way, she is following the path of the original Dolores at the start of season 3. And so, it is entirely possible that Charlotte goes ahead and builds a new host that looks like Dolores and transfers or copies her brain into it.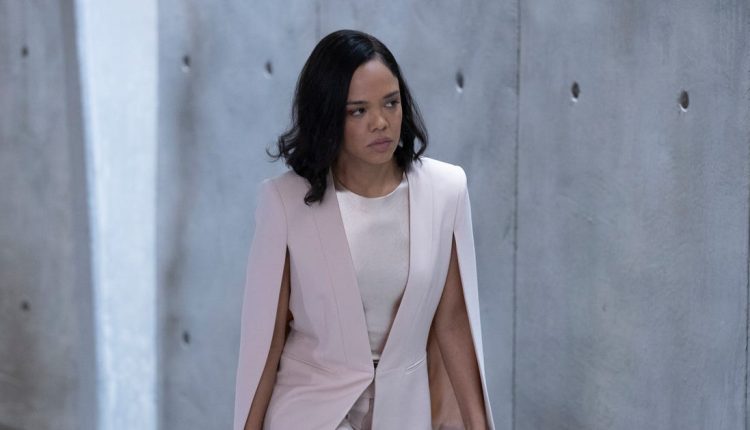 That way, we can get Evan Rachel Wood back as Dolores in Westworld season 4. And the likelihood of this happening is quite significant. This is because Evan Rachel Wood's posted on her official Instagram handle the confirmation of Westworld's renewal for season 4. That is a strong indication that she could very well be a part of the upcoming installment of the show.
Have the creators hinted at Dolores's return?
As if right now, showrunners Jonathan Nolan and Lisa Joy have not confirmed if Evan Rachel Wood will be making a comeback as Dolores in season 4. But, they were hopeful that Wood would be a part of the show in some way, as they told Variety:
I f***ing hope not. Let me clarify: Dolores is gone. We're not yet discussing publicly the direction the show is taking, but the fun thing about this show is, you know, from the beginning Lisa and I wanted to make a show that constantly reinvented itself, that could be a different show every season. I think it's important with a show in which death can be impermanent — these are robots, after all — to mark the occasion with Dolores. That version of that character is gone. We love Evan Rachel Wood and we haven't started talking publicly about exactly what the show looks like going forward. But it looks very different.
We're not 100% if we'll see Evan Rachel Wood as Dolores in Westworld again, but it certainly is within the realm of possibility.