Dixie D'Amelio released her first single, Be Happy, 2 months ago. And just recently, she released the remix version of the same song with Blackbear and Lil Mosey. Official lyric video of the remix is already out. So when Dixie confirmed she is working on a music video with Noah Beck, many fans thought it's going to be a new song by her. Turns out, it's the official music video of Be Happy remix. The premiere date of the video is set on September 20. However, for now, Dixie shared fun behind-the-scenes from the video shoot. And seems like Dixie and Noah are going to bless their fans with a show.
Dixie D'Amelio and Noah Beck kiss in the new music video
The Be Happy remix music video is not out yet. And after seeing behind the scenes, Doah fans cannot wait at all for the video. Many fans have been shipping Dixie D'Amelio and Noah Beck as they have gotten pretty close after her breakup with Griffin Johnson. A few fans are not in favor of them hanging out together all the time. They believe Noah is breaking the bro code, as both Noah and Griffin belong to the same content house; the Sway House.
Many tabloids are still questioning Noah Beck and Dixie D'Amelio if they are dating. And they have confirmed multiple times that they are just very close friends. But the script for Be Happy remix music video demanded them to get too close to each other. And fans are too excited to see them together.
Here are a few screenshots from behind-the-scenes of Be Happy remix music video. In the first image, Noah Beck is comforting Dixie D'Amelio while they are getting ready for the camera.
Yeah, still doing it.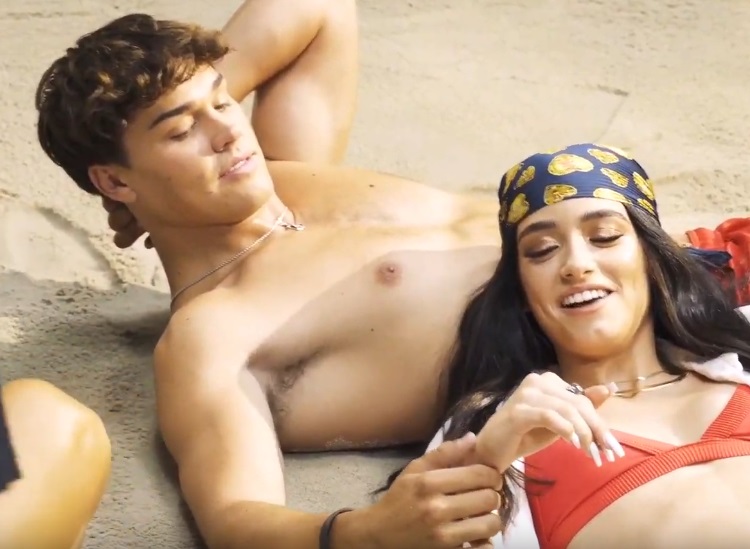 And kind of getting shy as well.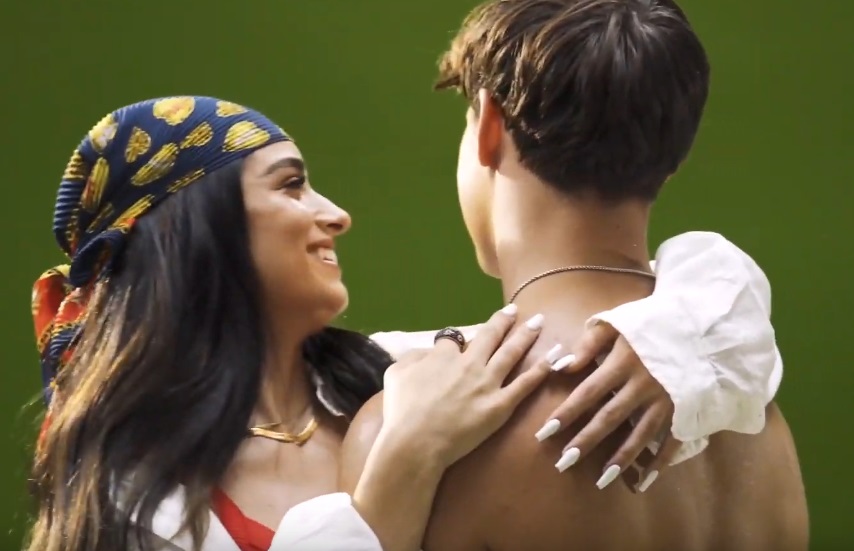 But this one just shocked everyone. At the end of the behind-the-scenes video, Dixie D'Amelio and Noah Beck went in for a kiss. The actual kiss is not shown in the current video. However, fans will get to see it in the music video of Be Happy remix when it comes out.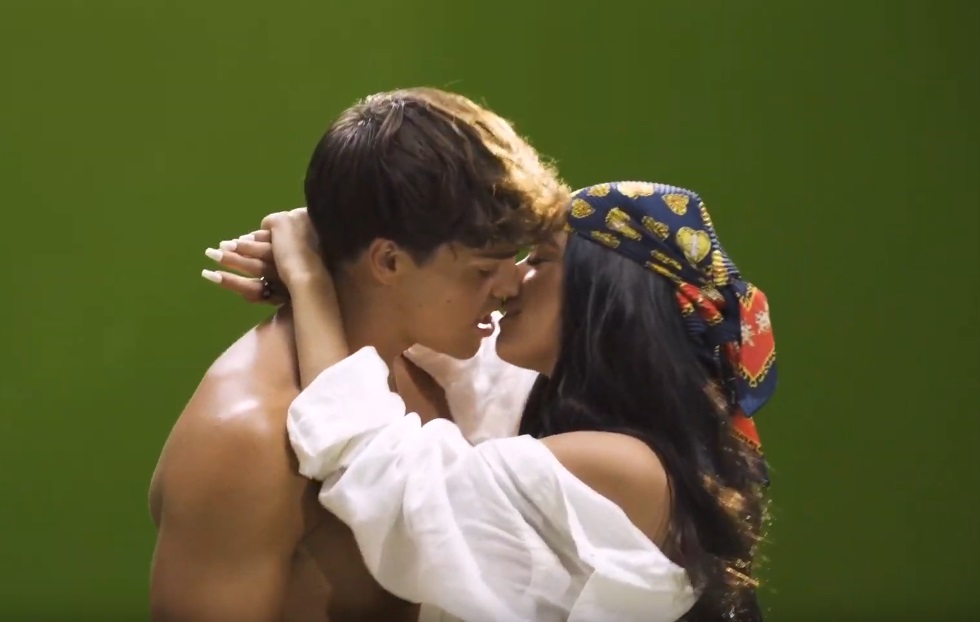 Meanwhile, Griffin Johnson is still tweeting with foot emojis. He has not responded to the Noah-Dixie kiss yet.