The internet pretty much exploded when Anthony Hopkins won the Oscar for Best Actor in a lead role over Chadwick Boseman. The internet made a lot of memes about it, but what made it even more controversial was the fact that the 2021 Oscars ceremony ended in the Best Actor category. The stage was set for Boseman to win it posthumously, but that's not what happened. So, did Hopkins really deserve it more than Boseman? Let's take a look.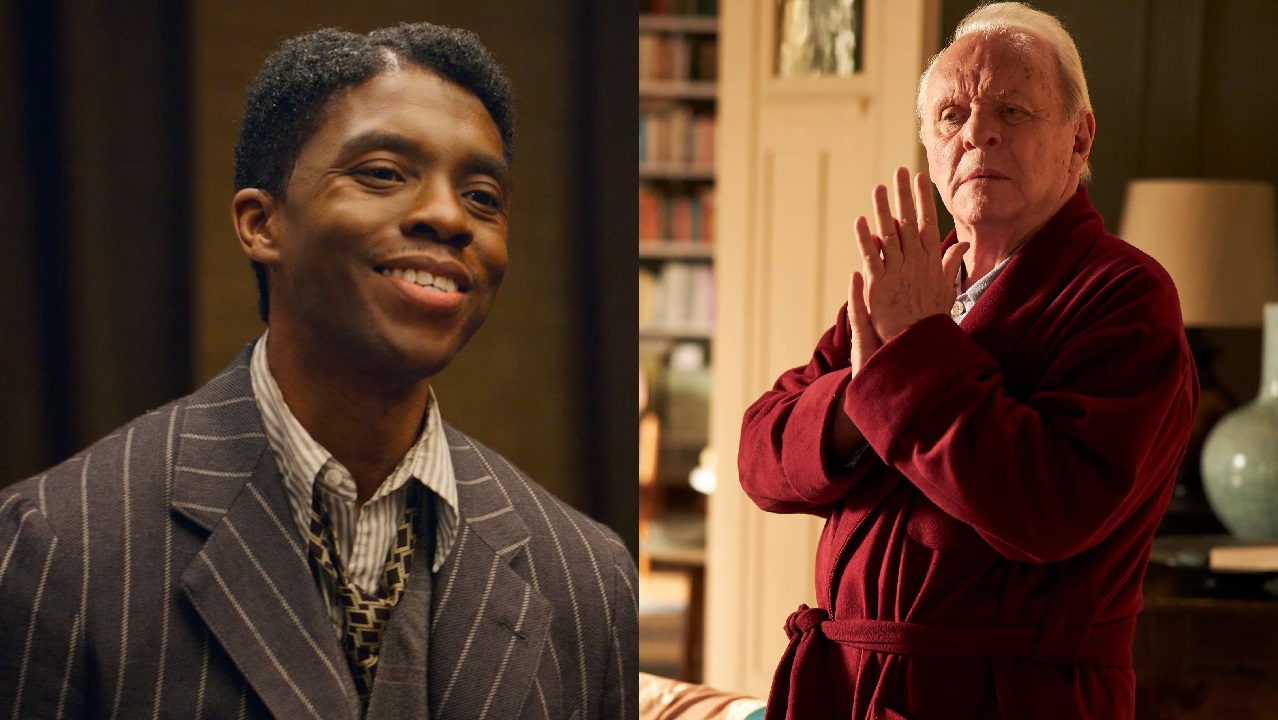 To analyze that, we'll have to look at their performances individually. And before I begin, I have to clarify that both of these performances were undoubtedly the best that Hollywood saw in 2020. There's very little to separate between Chadwick Boseman and Anthony Hopkins in terms of their performance. But, there are certain nuances that one needs to address to understand what may have transpired on the night of April 26.
Chadwick Boseman in Ma Rainey's Black Bottom: A revelation
Released after the actor's tragic death, Ma Rainey's Black Bottom came with a lot of anticipation attached. It is a celebration of three real-life Black artists, namely the "Mother of the Blues" Ma Rainey, the writer of this 1984 play inspired by her, August Wilson, and Chadwick Boseman himself. As far as Boseman is concerned, we don't know if he knew this would be his last film. But, this performance in particular is a testament to the dedication he put in every character he has ever played.
The one word that describes Boseman's performance as Leevy in this movie is charming. In every single dialogue that he uttered, you could sense his wittiness. Not only that, but Leevy was the more charismatic and lively one of the band. It was basically him and Ma (played by Viola Davis) dominating the screen. But, it often put them at odds with each other. The rest of the band, on the other hand, was malleable and pragmatic. And the reason for that was primarily the hardships of life. But with Ma and Leevy, you knew these two took the stage as they pleased.
In the encounters between Boseman and Davis, there was a definite power differential in favor of Ma. Ma was the one calling the shots, even in a white man's world. And she had worked way too hard to achieve that influence. On the other hand, Leevy was challenging Ma at every turn – with her musical choice and her decision of her nephew reading the spoken intro of her song. However, the best bits of the movie and of Boseman's performance was waiting for the audience right at the end.
That epic monologue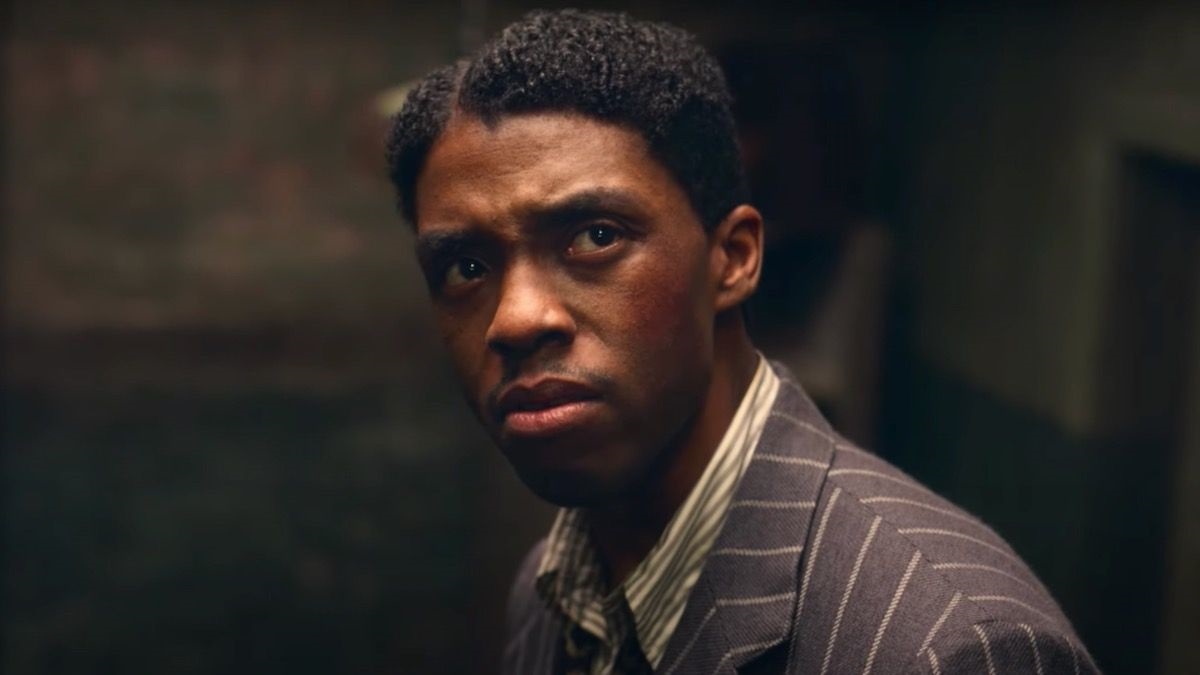 The movie's most emotional sequence came as it was nearing its end. And that is where Chadwick Boseman completely captivated the audience. After listening to his band-mates conversing in another room, Boseman explodes into the room and delivers one of the most emotionally charged monologues in movie history, as he described how nine white men violated his beloved mother. The ensuing speech, where Leevy asks Cutler where his God was when something so horrible was happening to his mother, cuts even deeper. And part of it felt like perhaps it was the pain within Boseman manifesting itself at that moment. It could be that it's just acting, but to me, it felt like Chadwick Boseman was facing his own inevitable demise from this world. He may not have known this was his last movie, but he understood he didn't have much time left.
And it's because of this breathtaking performance that Chadwick Boseman bagged every award posthumously on the road to the Oscars. So, how admirably did Anthony Hopkins act in The Father to subvert everyone's expectations on the night of the Oscars, including his own, to win the award? Let's take a look.
Anthony Hopkins in The Father: Heart-wrenching
The Father is a movie that somehow went under the radar for me, along with a large set of viewers. Of course, no one can in their mind doubt the talent that Anthony Hopkins possesses. After all, the man won an Oscar for a mere 20-minute role in Silence of the Lambs. However, throughout his career, he has had numerous performances that deserved to win the same accolade, but failed to do so. E
ven on the night of the 2021 Oscars, no one expected him to bag the award for Best Actor, and yet he did, subverting everyone's expectations with a win over Chadwick Boseman. Even Hopkins himself was asleep at the time of the awards as he didn't expect to win it. And even in his acceptance speech, he commended Boseman's iconic performance. That's how unforeseen this event was. But, now that the dust has settled, did he really deserve it?
An eye-opening performance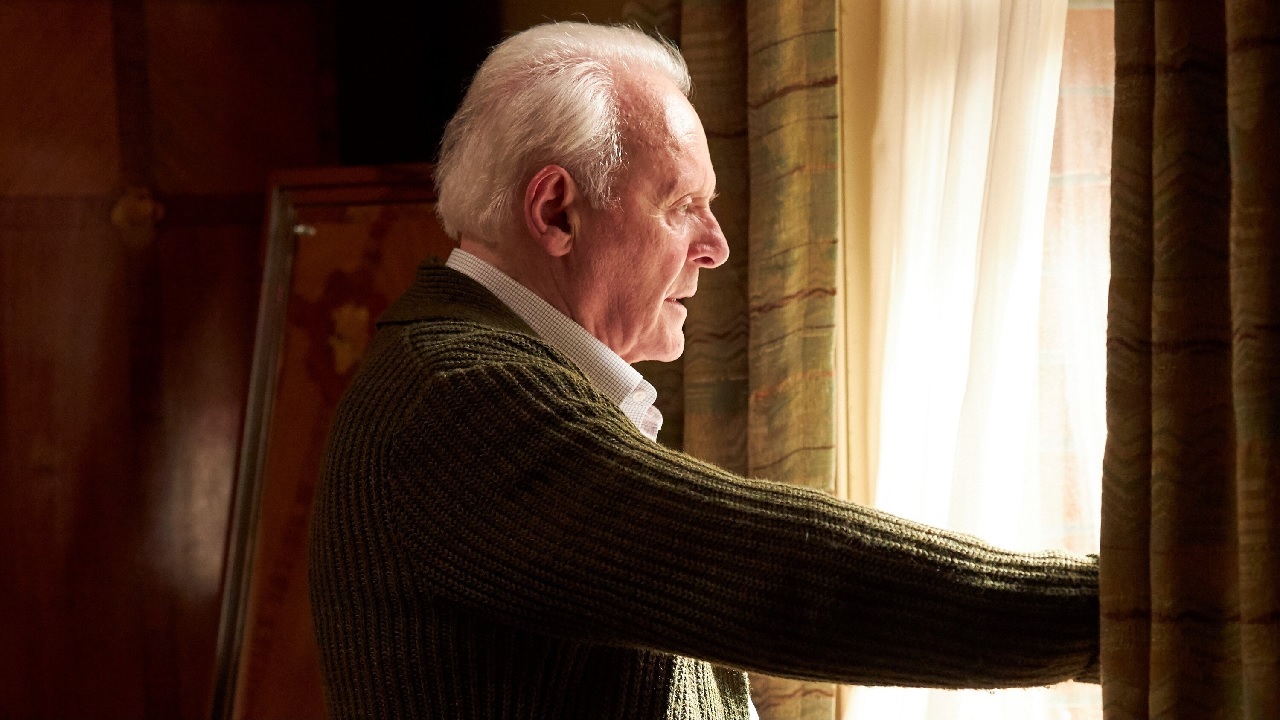 With his performance, Boseman was able to demonstrate the pain that generations of African Americans have faced in the United States. Moreover, he was able to channel his own grievances in that hell of a monologue as well. However, Anthony Hopkins touched an entirely different nerve in The Father. But, it was in no way less in magnitude than that of Boseman.
In The Father, we saw Anthony Hopkins play the role of an elderly father, aptly named Anthony. However, as the movie progresses, we realize he is suffering from a severe case of dementia. Now, we don't really find that out from Anthony's own mouth, but from the way the movie was structured. It was entirely from the perspective of Anthony, and we saw how he was unable to differentiate between the past and the present. And we have to give credit to the director Florian Zeller for executing it with near perfection. But how Hopkins allowed the viewer to empathize with the plight of the elderly is what makes this movie gutwrenching. Seeing him struggle made us realize the difficulty that people suffering from dementia face on a regular basis. And it gave us an idea of the hard work that it takes to take care of such an adult.
Furthermore, Olivia Colman playing the role of Anthony's daughter Anne gave us another persective in the movie. We saw first hand how equally difficult it is for the child, to see their beloved parents succumbing to senility and losing the person they grew up with as a result. It was as if she was taking care of a child doomed with a fate that lead only to despair. You could see it in Anthony Hopkins' eyes, as we did in his past roles, where they were filled with wittiness and thoughts. Yet, in The Father, despite his accumen, he was powerless in front of the toll his brain was taking with time.
The final verdict – a close call
In the end, what I'd like to say is that Anthony Hopkins' victory over Chadwick Boseman is not the upset that many people proclaim it to be. Both performances were worthy of the Oscar Award, without the shadow of doubt. Even if we split away the painful pretext behind Boseman's performance, their performance stood out as the two most influential one in the year. However, in the end, there could only be one winner.
One reason for it being such a huge surprise was the prelude to the Awards. Boseman bagging every acting award he was nominated for did not make things easy. Furthermore, the rearrangement of the Award categories made it seem like Boseman winning the Oscar was a certainty. But, with hindsight, we can clearly say that it's just unfortunate that Boseman came up against Hopkins. We wish these two performances had happened in different years. But, we can't always get what we want.