David Dobrik, the YouTuber leading the Vlog Squad, has surprised many of his friends and fans. He has paid off student debts, given friends the best wedding gifts as well as surprised his friends with dream cars. In fact, his assistant and BFF Natalie Noel has received two cars by now. If you are a regular follower, you'd know that David has a new assistant as well. And in the latest vlog, David finally surprised her with a brand new car.
David Dobrik Brings New Assistant & Publicist To Tears
David Dobrik's new assistant Taylor is not the only one who got a car. In fact, his publicist Megan was also shook when she found out there are two cars in the parking lot. So, in order to surprise them, David Dobrik gifted them designer bags. And guess what, he was hiding the car keys in those bag boxes.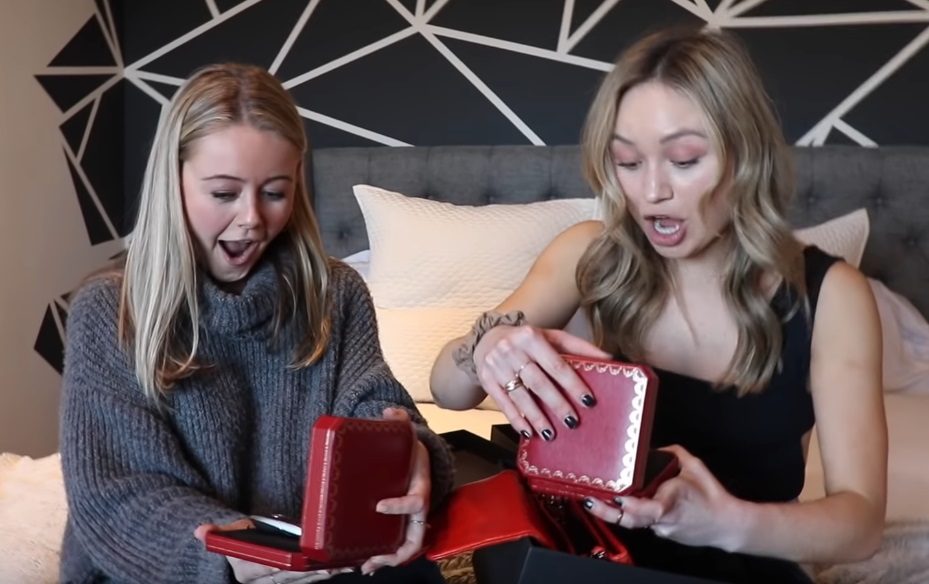 Taylor could not believe it. She just kept repeating "No, No, No". Whereas; Megan got all excited and said: "It's not real".
Megan got a Mercedes Sedan and Taylor got a Mercedes SUV. Both of them got super excited after seeing the cars. But, David Dobrik soon realized he could not shot both of their reactions at the same time. That's what happens when you surprise two persons at the same time.
At the end of the Vlog, we do not see Taylor's reaction though. However, we see Megan, the publicist, finally done with her tears and getting all giddy inside her new car.
I cannot believe you did this.
Oh, and another fun fact, this time the sponsor was not SeatGeek. Apparently, the car Vlog was sponsored by The Real Real.
The Friends Without Cars
Though David Dobrik's fans are happy with how things are progressing. However, they are questioning why David Dobrik has not gifted Zane Hijazi, or even Jeff, a brand new car. What do you guys think? Will David surprise them with dream cars soon? Or will they never get a car at all?