Even after 40 years, many fans have still not gotten over the untimely death of John Lennon. Many even remember the exact moment when they heard the news and what they were doing at the time. And had the police not caught his assassin, Mark David Chapman, then the world may have lost another massive star; the Starman himself, David Bowie!
Mark David Chapman, a fan-turned-assassin
Chapman was a massive Beatles fan as well as a fan of David Bowie in his youth. But, it all changed for him when he heard John Lennon say that the Beatles were "more popular than Jesus". An evangelical Christian himself, Chapman's hate for the fab four, especially Lennon, grew year by year.
In 1980, John, Yoko, and Sean Lennon were living in the Dakota Building in New York City. Meanwhile, David Bowie was preparing for his Broadway role of a titular character in The Elephant Man. It is often regarded as one of Bowie's finest acting work, with the press going crazy about it.
Unlike Bowie, John Lennon was living a quiet life, he was thinking of making a comeback to the public stage. And he did make it to the front page on the 8th of December, 2020. However, that front page would haunt his fans for the rest of their life. Because that was the day Chapman fatally shot John Lennon in the back, after taking an autograph from him on the afternoon of the same day. And so, one of the greatest artists to have ever lived died well before his time.
The haunting moment John Lennon gave an autograph to his would-be assassin was caught on camera. And if things had gotten worse and Chapman would not have been apprehended, David Bowie would have been next! Here's the picture:
https://www.instagram.com/p/CAWhV3cAnEM/
David Bowie reveals he was next on Chapman's list!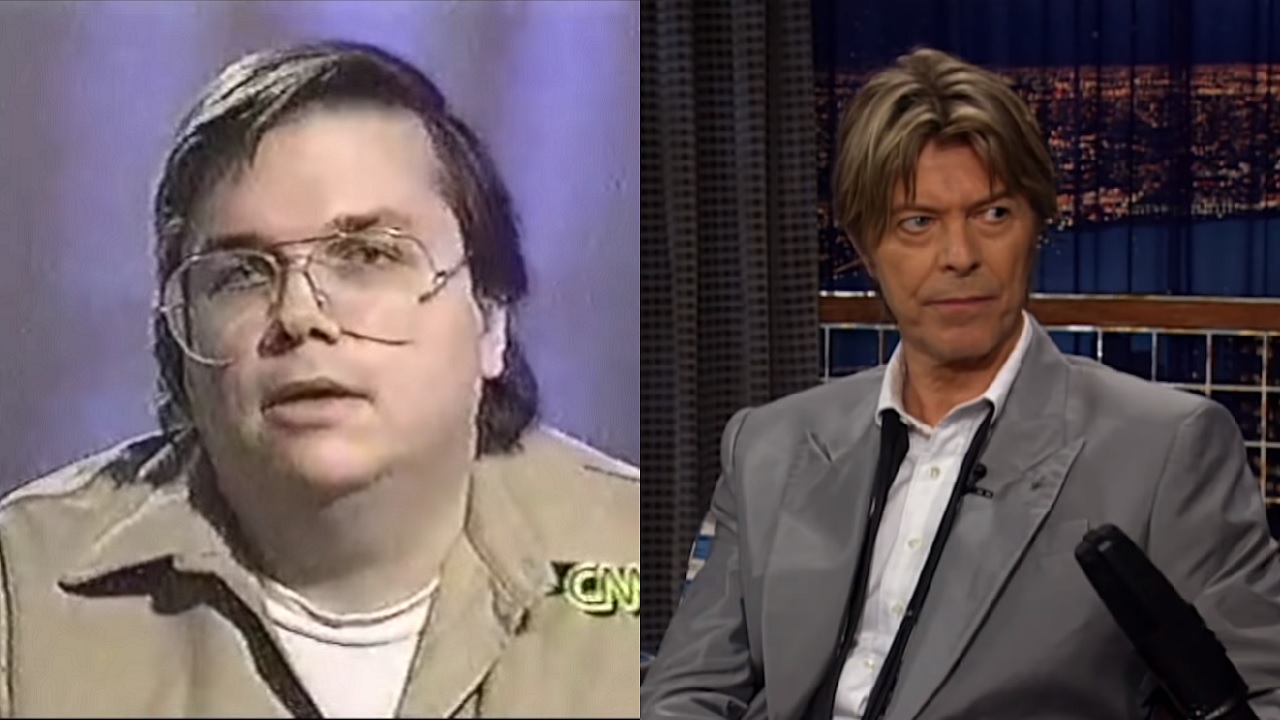 While talking to Redbeard in an off-the-record interview in 1999, David Bowie revealed that he was next on Chapman's hitlist. And it's not that difficult to imagine, since Chapman was a big fan of Bowie, and he had a massive fandom and popularity at the time. Bowie revealed that Chapman had a front-row ticket of his show, saying:
"I was second on his list, the detectives said. Chapman had a front-row ticket to 'The Elephant Man' the next night. John and Yoko were supposed to sit front-row for that show, too. So the night after John was killed there were three empty seats in the front row. I can't tell you how difficult that was to go on. I almost didn't make it through the performance."
Later on, in one of his parole hearings, Mark David Chapman revealed that he killed John Lennon because he was famous and that Chapman wanted to be famous as well. David Bowie and Lennon were great friends, with Lennon working on Bowie's album Young Americans, especially the song Fame. Upon learning of Lennon's death, Bowie was shocked and extremely saddened. And as a result, it must have been dreadful for him to perform on Broadway that night. Here's David Bowie singing 'Imagine' as a tribute to Lennon.