David Chase and his crew have kept the details of the Sopranos prequel 'The Many Saints of Newark' in deep secret. We only know most about the film from the surface, with just a few paparazzi photos here and there. Moreover, the pandemic made the situation worse as it caused the production to stop. But now, we have an update on who would play our beloved Uncle Junior! It's none other than Corey Stoll!
What is the Sopranos Prequel about?
The prequel is set in multiple timelines. This is because we know it will partly take place during the 1967 Newark Race Riots. However, back then, the main lead of The Sopranos, Tony Soprano, was just 7 years old. And we know for a fact that Michael Gandolfini will be portraying Tony, the iconic role that his late father, James Gandolfini played in the HBO Original series.
Moreover, we'll get to see more of Tony Soprano's dad Johnny Soprano and his mentor and Dickie Moltisanti, who is Christopher Moltisanti's father. That is a very important relationship in the Sopranos Prequel, as 'The Many Saints of Newark' literally translates into Moltisanti. However, fans are also eager to finally look at the younger version of Corrado "Uncle Junior" Soprano.
The famous uncle of Tony and the head of the New Jersey DiMeo crime family in the show, Uncle Junior is a fan favorite without a doubt. That is why David Chase and the studio had to get his casting just right. And it looks like they delivered!
Our first look of Corey Stoll as Uncle Junior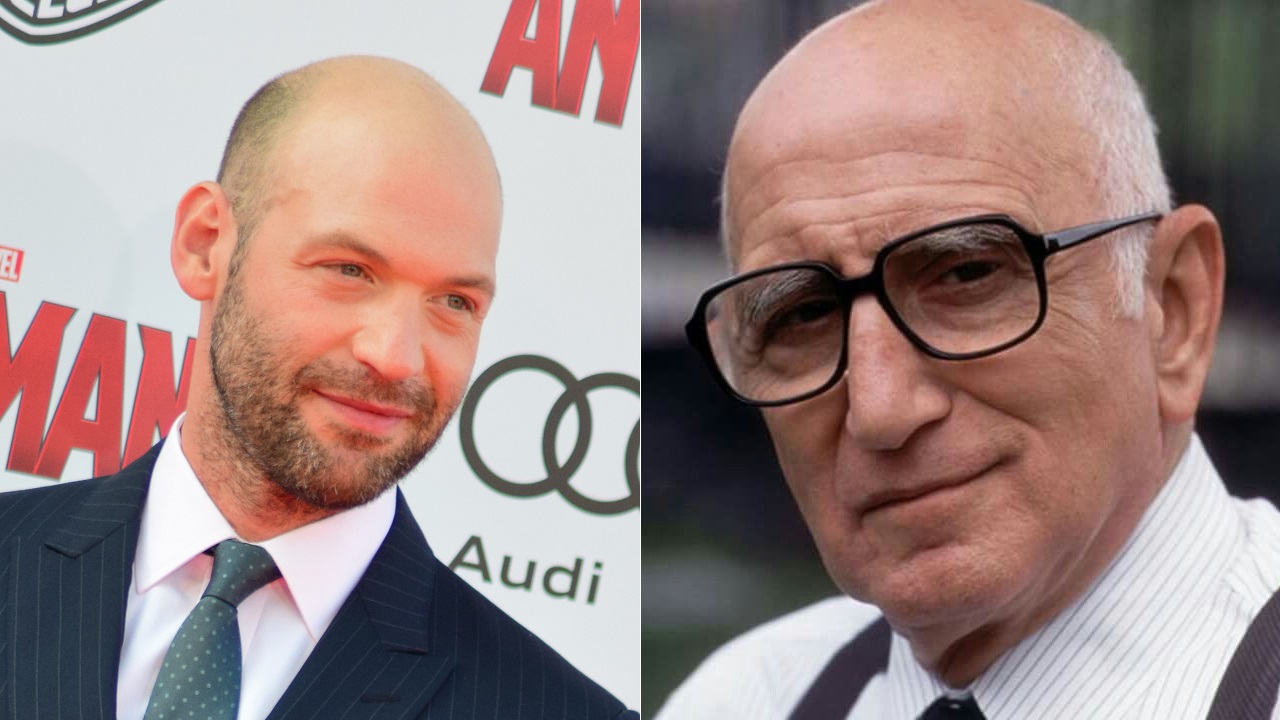 According to Page Six, Corey Stoll was spotted on the set of the Sopranos prequel, dressed as Uncle Junior. And if this is true, then he is the perfect look-alike of a younger version of Dominic Chianese, the actor who played Uncle Junior in The Sopranos.
Stoll is popularly known for his role as Congressman Peter Russo in the famous Netflix political drama House of Cards. Moreover, he was also the main antagonist, Darren Cross in Marvel's Ant-Man. Therefore, his acting talents are known to most. However, it's important that he maintains a good North Jersey accent that's suitable for Uncle Junior in The Sopranos prequel. But, above all, Corey Stoll has to nail Uncle Junior's relationship with Tony Soprano. It was a major point of focus in The Sopranos, and fans will look at it under a microscope once they get to see 'The Many Saints of Newark'. Here's our first look of Corey Stoll as Uncle Junior. The resembelance is uncanny!
https://www.instagram.com/p/CFcoTnmhQiB/?utm_source=ig_web_copy_link
When will we see 'The Many Saints of Newark' in cinemas?
As excited as we are, we have to wait a while for the release of the Sopranos prequel. After delays due to the COVID-19 pandemic, Warner Bros. set a release date of of 12th March 2021. We're still almost 6 months away from that date. Until then, we hope David Chase delivers as he always has. But most importantly, we hope that Michael Gandolfini rocks our screens as a younger Tony Soprano. That alone can make 'The Many Saints of Newark' worth it!