Popular UFC fighter, Conor McGregor, suffered a horrific leg break. During his match against Dustin Poirier in the ring, McGregor ended up breaking his leg after Poirier blocked his kick.
McGregor has been the center of a lot of drama these past few days. Prior to his fight with Poirier, he had an interview with Nick Walshaw in which he talked about the possibility of having a fight with one of the Paul brothers. McGregor responded to the possibility of such a fight by saying, "never say never". Before talking about the possibility of the fight, he said he didn't care about the Paul brothers, calling them "two dingbats". After hearing McGregor's remark, Jake Paul did not stay silent and attacked McGregor on Twitter, making a $100,000 gold chain with a knocked-out McGregor framed on the necklace. There could've been a possibility of a fight between McGregor and the Paul brothers, but after his fight with Poirier, any fight seems impossible for the foreseeable future.
Related: Jake Paul says Conor McGregor is "losing it" after giving a nod to fight challenge
Conor McGregor suffers Leg-break during his fight with Poirier!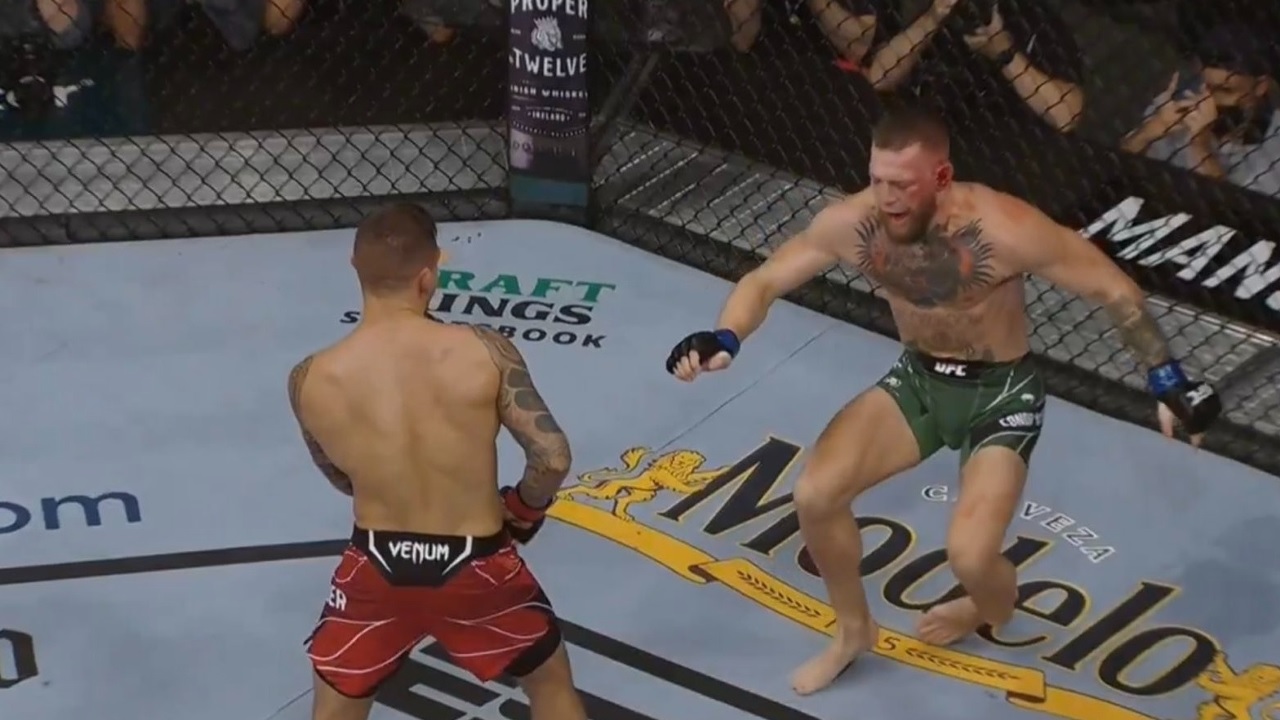 Everybody was excited to see Poirier battle out Conor McGregor in the same ring, but things didn't really work out for the Irish fighter. The fight started with Conor throwing leg kicks at Poirier, but the American was not going to just stay there and watch. Poirier retaliated and in one exchange, the American heard McGregor's leg crack. After that, he doubled down on McGregor, taking him down to the ground. Afterward, McGregor stepped back before his leg collapsed beneath him. The Irish still somehow made it to the end of the round, but Dustin Poirier won the fight ultimately. After the fight, however, Conor had a different idea of how it all actually went, telling Joe Rogan:
I was boxing the ears off him and kicking the legs off him. This is not over.
The leg break really hurt Conor and he definitely won't be able to play for a considerable amount of time. Moreover, it puts the fighter's future in doubt as well. At this point, even McGregor would barely have a clue who Jake or Logan Paul is, as his recovery must be his top priority.