The disgraced comedian and actor Chevy Chase are ready to work again. And even though he is sober now, that does not restrict him from freely speaking his mind. In his latest interview, Chevy Chase was ready to get honest about many things. Including his thoughts on Donald Glover and Kristen Wiig, and not to forget the current state of the show he hosted, formerly- Saturday Night Live. Previously, Chevy Chase has been accused of making racial jokes. But now the comedian is ready to return back fully to his fame. And by the looks of it, some people will not welcome his return.
Chevy Chase Opens Up About His Thoughts On His Community Co-Worker Donald Glover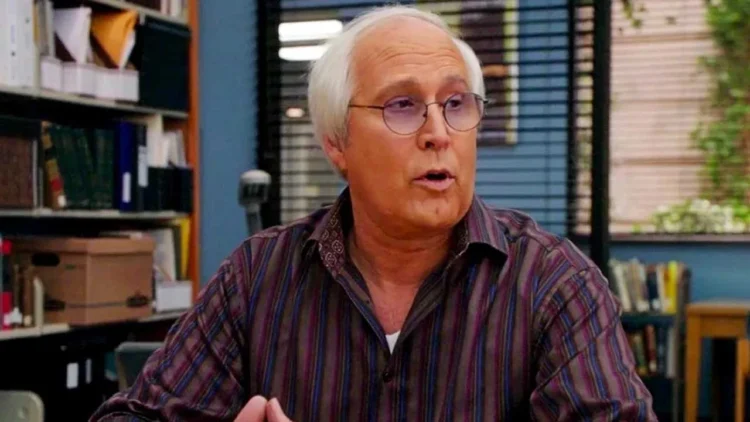 In his interview with the Washington Post, Chevy Chase delivered his frank opinion on his co-worker from Community, Donald Glover. Earlier in the year, Community's creator Dan Harmon accused Chase of disrupting Glover's scenes and making racial jokes. Chevy Chase had said that people thought Donald Glover was funny because he was black. And that's where Chase found himself in trouble. Consequently, Donald Glover suggested that Chevy Chase was mad because his days as a comedian were over. In his interview, Chevy Chase acknowledged what he said but added that it was intended as a joke only. However, he knows that it did not help his work situation, and neither did Glover's response make matters easier for him.
Chevy Chase said that he texted Glover saying that there goes his career. And said that the next time he saw Donald Glover, he looked noticeably pale. Further, he said that he had never seen a guy turn white so fast.
Related: Community Movie Is Officially Happening
When discussing the situation of Saturday Night Live, Chevy Chase said that he could not believe the show's creators could go so low.
And he watched just a bit of it and could not believe what he was seeing. While looking at the show's popularity, Chase added that it proves that a whole generation would laugh at just about anything. And it's like giving this generation even worse than what they already have in their lives. Chase claimed that this idea drove him completely nuts. Moreover, he said Will Ferrell's impression of George Bush was not funny. It made him wonder how the man earns $25 million for each film.
Although Chevy Chase is known for being outspoken, the actor admitted that the negative press does get to him. He said they do not write about the parts where he is hurt by it. He talked about the fact that he is much more sensitive than he seems.
What probably will be more interesting than this interview is the reactions that it will attract. And let's see what this brings for Chevy Chase now!