It is downright scary and very dark when we see a cartoon predicting the death of a big name like Kobe Bryant. The day is already turned upside down as one Twitter user predicted Kobe's death in a casual tweet back in 2012. Now, there is one cartoon video circulating the internet which shows an animated Kobe Bryant dying in a helicopter crash. The news of his death does not end just here, because people have also started to blame LeBron James for the crash in a bizarre conspiracy theory.
Cartoon That Predicted Kobe's Death
Watch this spooky cartoon video below. We cannot yet lock in on which episode this belongs to. However, the cartoon's name is "The Legends of Chamberlain Heights".
The cartoon shows Kobe trying to get out of a crashed helicopter while he is wearing the usual LA Lakers jersey. He is holding his trophies and the helicopter also resembles the NBA team. As he asks for help from unknown cartoon characters, the helicopter blows up. The series could only continue for two seasons, ending in October 2017. However, it has resurfaced as one of the internet's dark and "weird" videos.
Fans Are Blaming LeBron James Now
Let's put the cartoon video to one side; fans are trying to blame LeBron for the death of Kobe, his daughter, and seven others. Look at the level some of them are going to put the blame on the star who took over Kobe's third place in all-time highest points.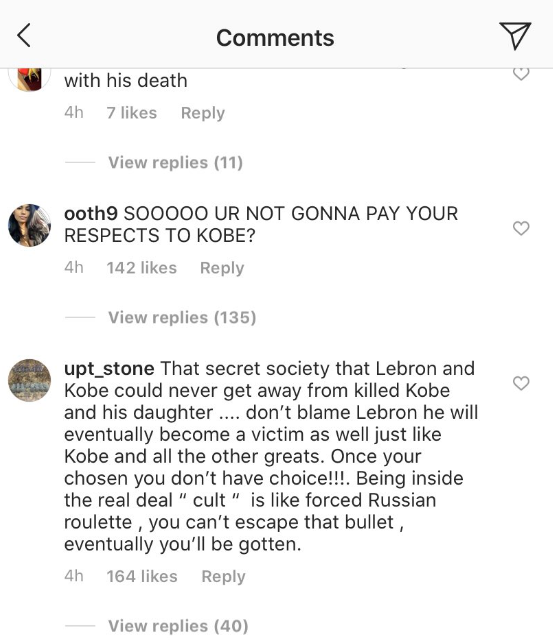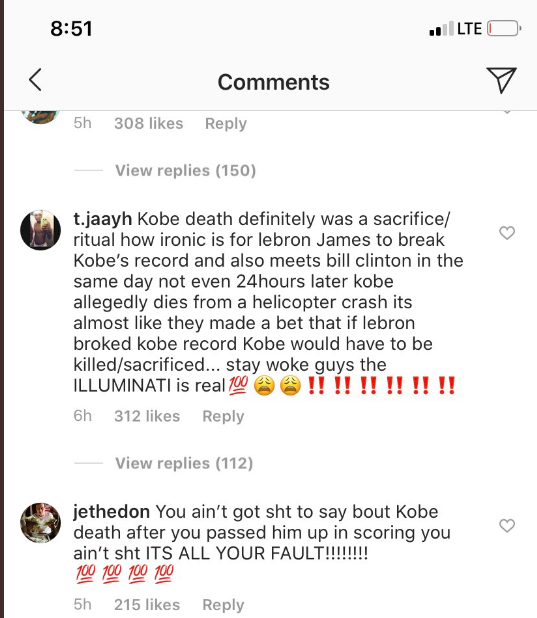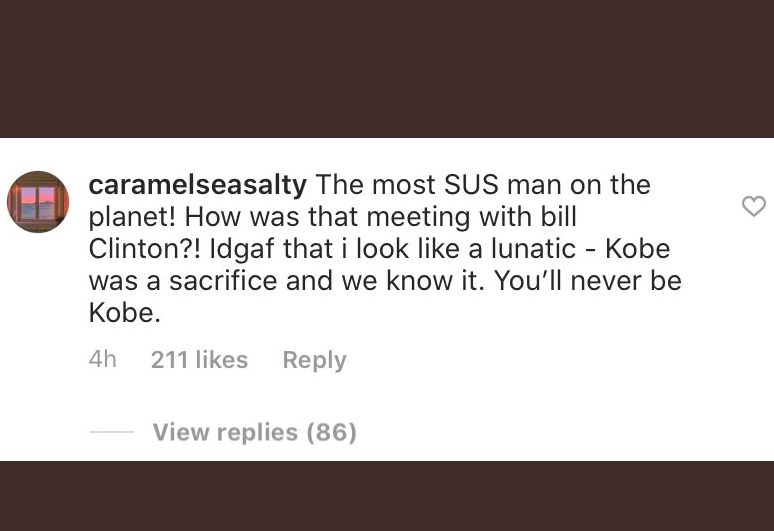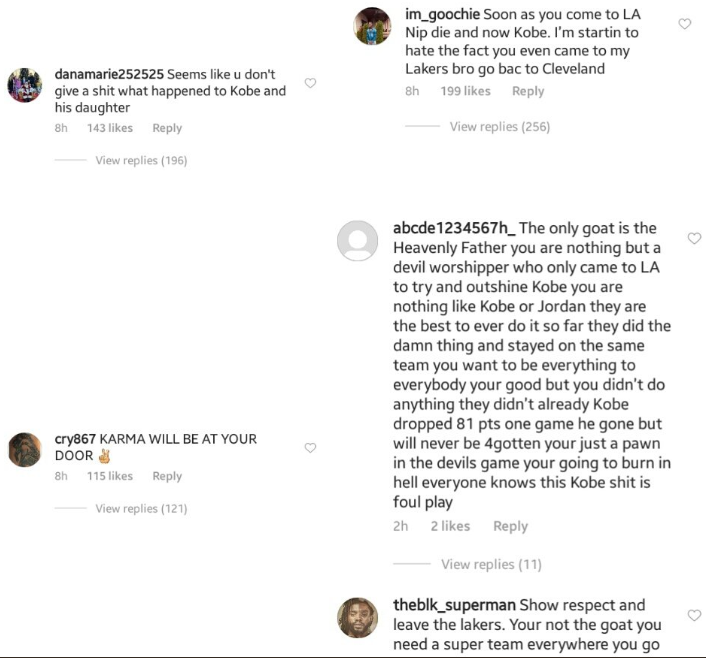 Kobe Bryant's last tweet before his tragic death was this:
The number 33,644 represents his own all-time points which LeBron crossed just last night. People claim that because James has not said a single word about death, there is some mysterious and dark connection to this all. They are going as far as the secret society of freemasons and even "serving the higher lords".
Despicable it may be, but this is the fact, whatever is happening on the Internet right now. The cartoons and this, it can just be a coincidence and not a prediction to the death of Kobe.
In any case, rest in peace Kobe and Gianna!