This year fans are not in favor of a lot of beauty influencers and Bretman Rock is one of them. The young beauty guru is the very first influencer to collaborate with Wet n Wild. And has recently launched PETA approved cruelty-free collection, named as Jungle Rock.
In a recent interview with 'Stylecaster', Bretman was asked how he deals with all the Internet hate? To which he replied:
"I try not to read the comments, but even if I do, it's like basic hate sh*t.
Bretman Rock Received Serious Backlash On His Recent Post
The beauty guru posted this video on his Instagram two days ago. And fans started bombarding the comment section with hate-filled messages. They even asked him to take down the video from his Instagram.
The caption of the video goes:
"Giving you social distancing Realness with 1 bodysuit and 4 lewks.

Disclaimer: No toilet paper was wasted in the making of this film."
It is very sad to know that fans were coming after him without even reading the whole caption. And a lot of them deleted their hate comments when Bretman clarified the whole situation.
https://www.instagram.com/p/B-pyRMFFphZ/?utm_source=ig_web_copy_link
A fan commented on Bretman's post and thought the video was very insensitive.
So her comment goes like:
"I love your content and I have been watching your videos since you were living with your mom and sister but this is just so insensitive.

Not only are you wasting medical supplies that are in such high dam (demand), you're making a joke out of a global pandemic.i love you and you're usually funny but this is just insensitive."
If you guys take a look at the video, it is anything but insensitive.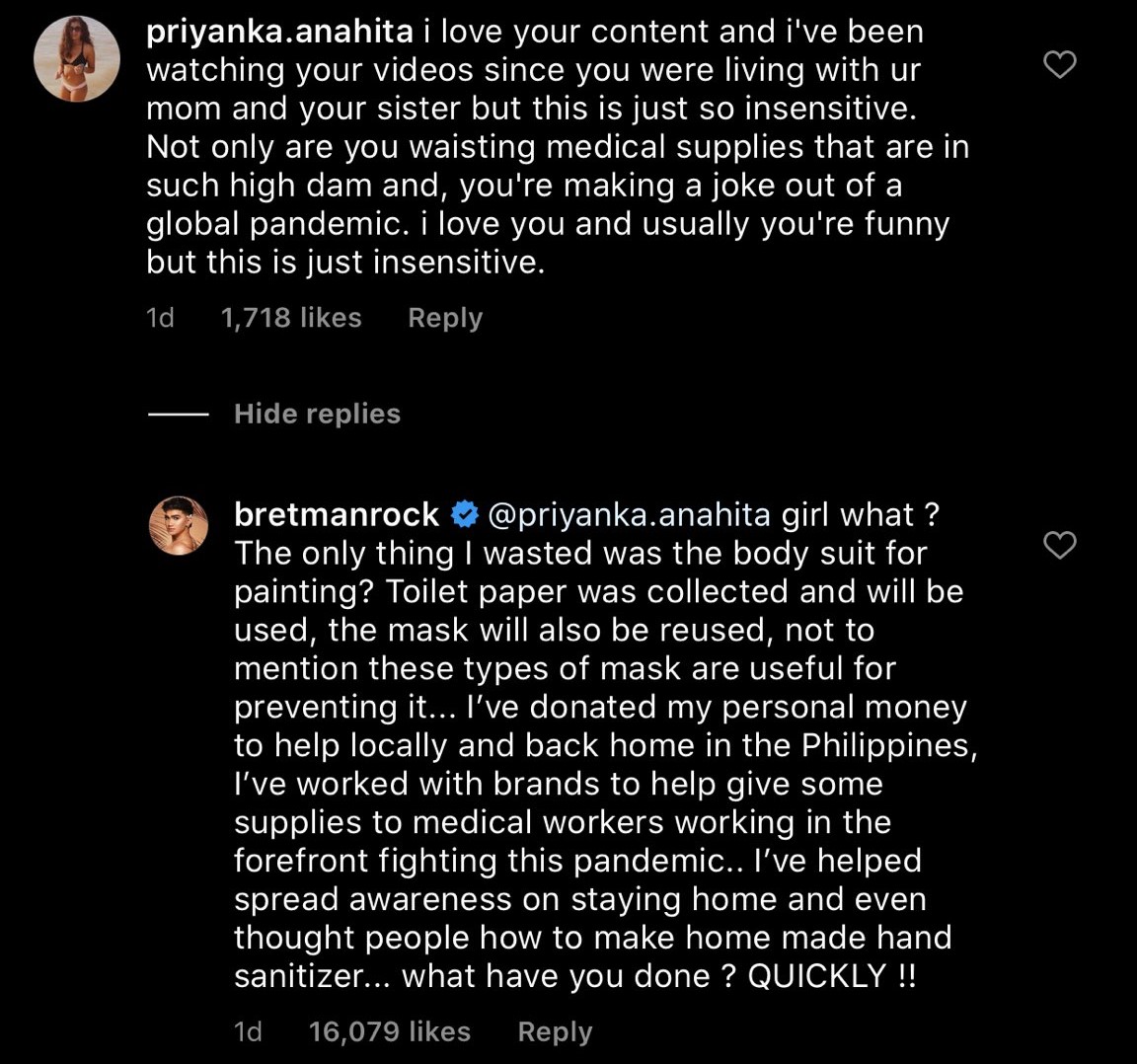 Bretman Rock replied to the fan in a very cool and calm manner:
"girl what? The only thing I wasted was the body suit for painting? Toilet paper was collected and will be used, the mask will also be reused, not to mention these types of mask are useful for preventing it…

I have donated my personal money to help locally and back home in the Philippines,I've worked with brands to help give some supplies to medical workers working in the forefront fighting this pandemic…

I've helped spread awareness on staying home and even thought people how to make home made hand sanitizer… what have you done ? QUICKLY !!"
He further mentioned in a comment that the mask which he has used in the video is not really useful for preventing the virus.
Bretman Sweetheart's Message For Fans
The sassy influencer gave fans a very beautiful message.
"I want to make it clear to everyone: do NOT hoard medical supplies. If you have medical-grade supplies, please donate to your local hospitals who are in need ASAP.

I am wearing paint suit and non-medical grade mask in the video. I will reuse the masks because even if they are non-medical, it is still recommended to still wear them if you must leave your home for groceries or work. Please be smart and safe out there everyone."

Fans Showed Massive Amount Of Love In The Comment Section
We all know Bretman really well. He would never ever waste something in this difficult time. He is only using his fair share of supplies. And he is going to re-use every single one of them.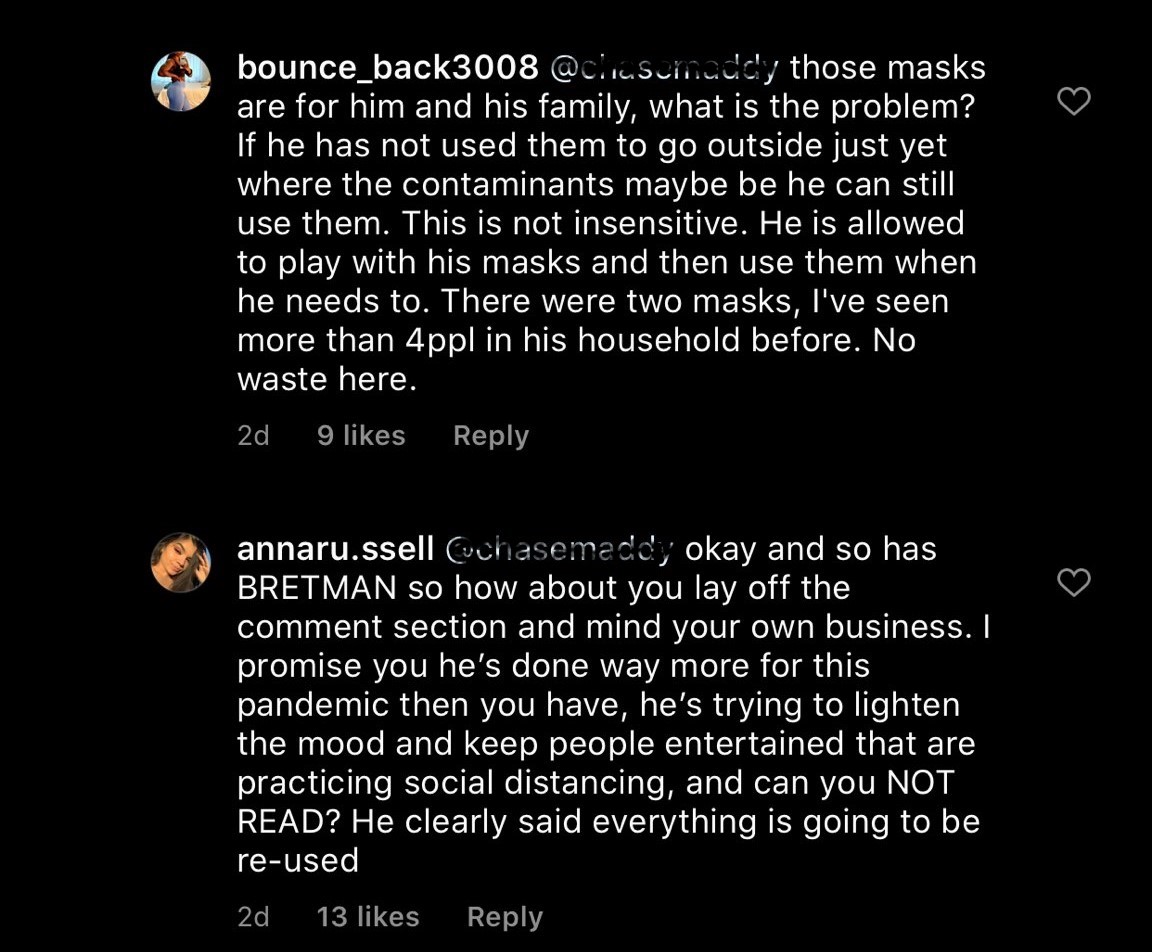 You can see how one fan is trying to explain things to the other. Our bad a*s bi*ch has donated money to Hawaii and the Philippines for medical supplies.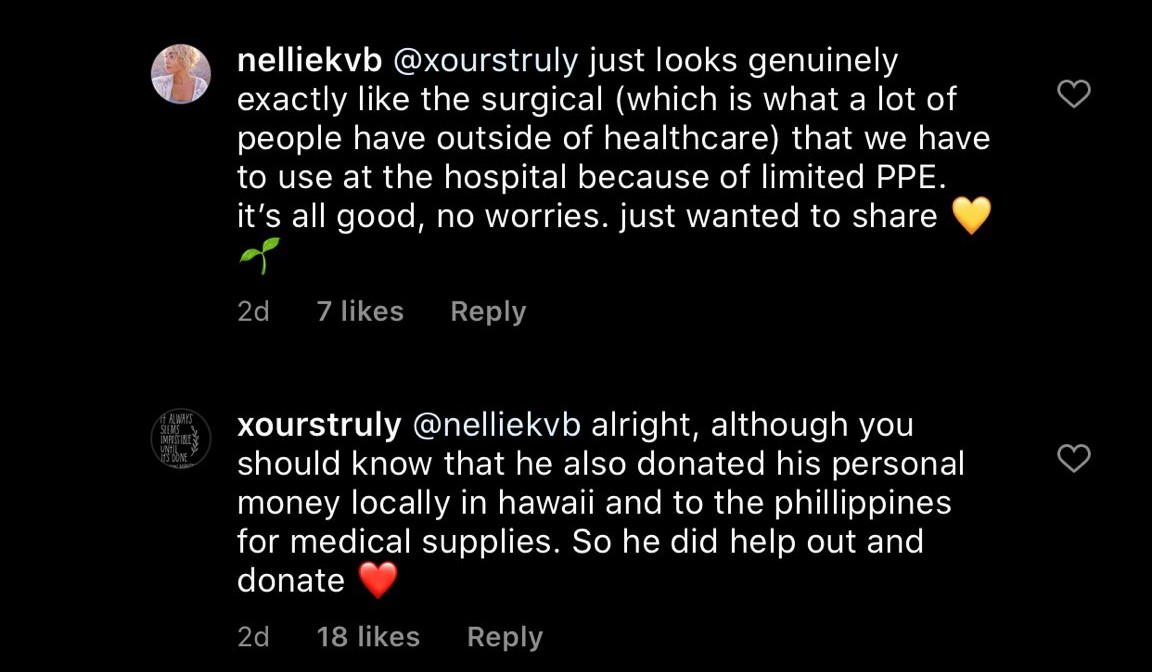 Yeah, guys !! How can we forget what he did for the turtles?

Bretman urged people to reuse metal straws to save the life of turtles. His limited collection was named 'Da Baddest Merch' which included environmental-friendly metal straws, lighter covers, rolling papers, etc.
https://www.instagram.com/p/B0kd1AglYRy/?utm_source=ig_web_copy_link
Now these ones are super hilarious
A lot of fans were envying Bretman's thighs and hips. And some girls were also getting jealous, they thought Bretman's bum size is double the size of a normal woman's body.

And these beauty influencers brightened up the sexy vibes of the video.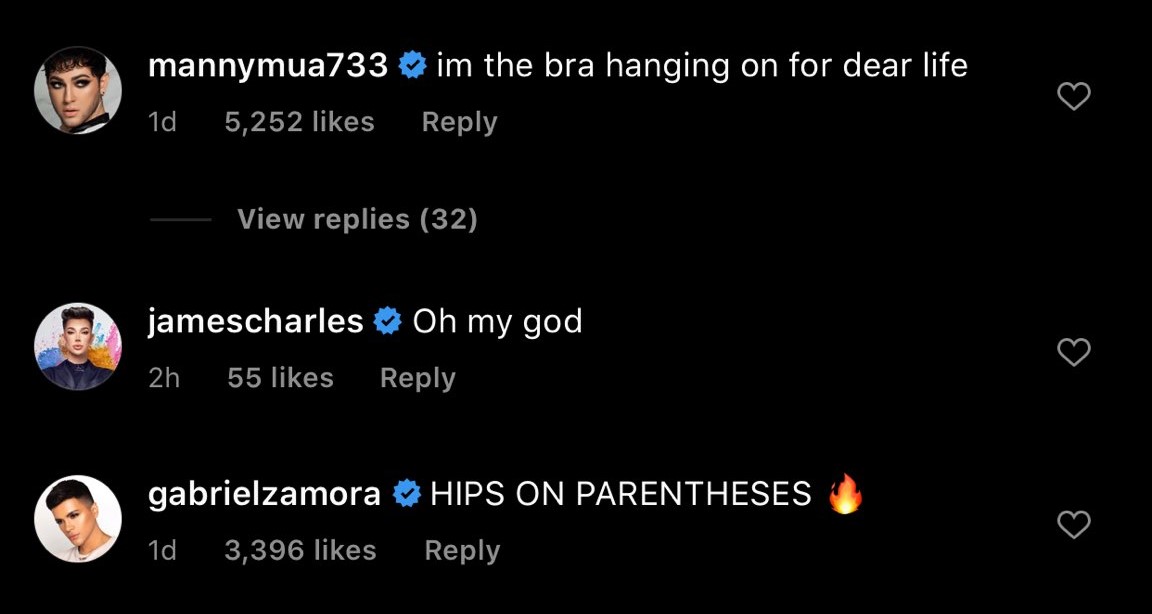 Bretman Rock's Social Distancing Realness With One Bodysuit And 4 Looks
Bretman created four extremely funny social distancing looks with painting bodysuit, toilet paper, and a surgical mask. And his posing game is stronger than all the supermodels present on planet earth (no offense).
I am literally laughing so hard that my ribs have actually started hurting. Multi-talented Bretman has used the surgical mask as a bra and tiny little purse. Oh, and how can I forget the wrist bands? My vision has blurred from happy tears.

Our sassy influencer's stripping game is really strong.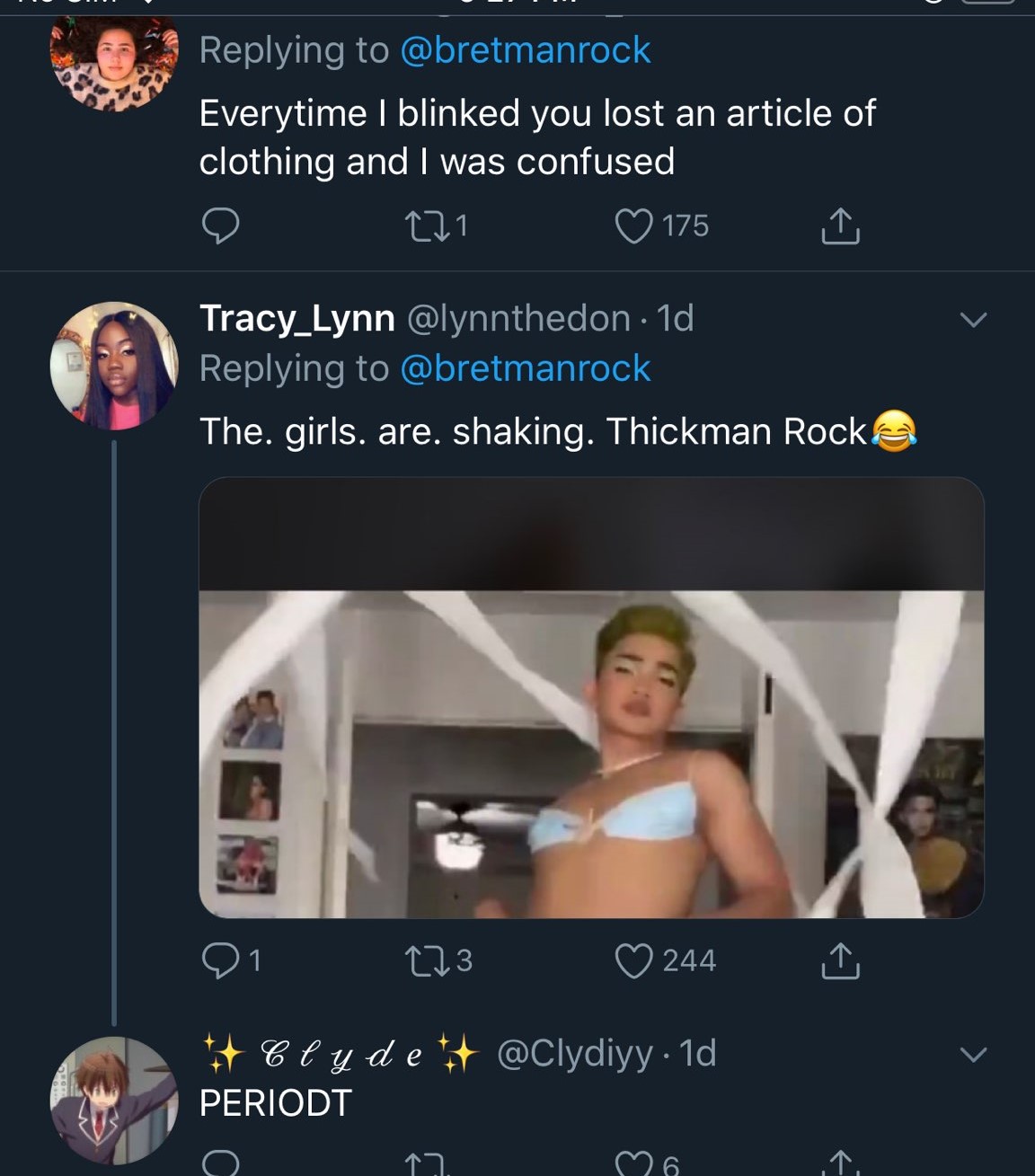 Who else wants to see Bretman on Rupauls Drag Race? Me for sure.

Some fans took a big part in supporting Bretman. And a lot of ugly remarks were automatically deleted from both Twitter and Instagram accounts.
Our super talented influencer was just trying to cheer everyone up.
Bretman, the bada*s bi*ch, surely knows how to strike a pose. Because she is totally killing it.