The best Sci-fi Movies on Netflix is today's trending question. Science fiction is one of the most exciting and creative genres – it allows writers, filmmakers, and actors to show off their imagination! What's great about sci-fi is that it can encompass many other genres without blurring the lines – think of action, drama, romance, adventure, and mystery all rolled into one film. In other words, there's something for everyone in science fiction!
Are you seeking a science fiction film to watch alone yourself, with your family, or with your friends? There is something for everyone's tastes among the sci-fi movies that are now available to stream on Netflix, so we took the time to review the collection.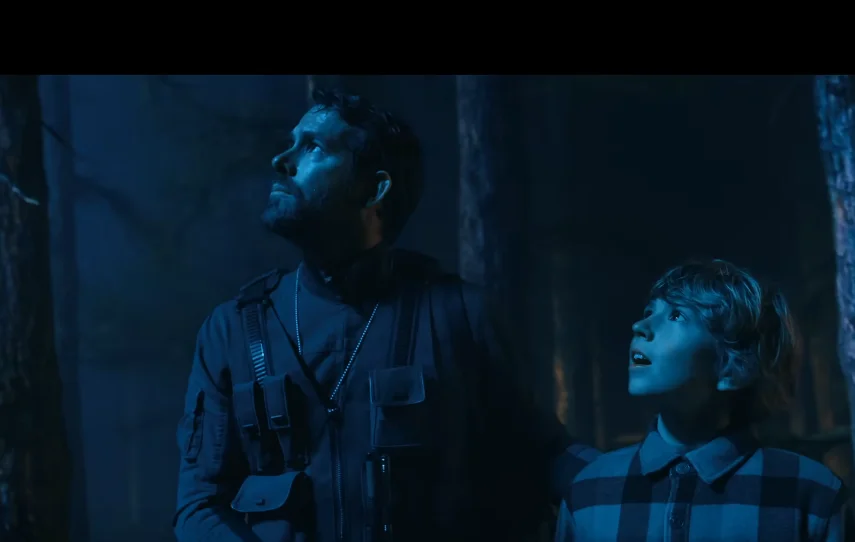 We have the best sci-fi movies on Netflix for you, whether you want something fun for the whole family, something action-packed, or something absolutely unexpected!
Related: Upcoming DC Movies In 2023
Best Sci-Fi Movies On Netflix
Here is a list of some of the best Sci-Fi movies on Netflix for you guys!
Jung_E (2023)
When we talk about the best sci-fi movies on Netflix, Kang Soo-yeon's performance in Jung_ E is nothing short of remarkable. And it is one of the top sci-fi movies on Netflix. Written and directed by Yeon Sang-ho, Jung_E is an emotionally charged and suspenseful sci-fi drama about the implications of the evolution of artificial intelligence.
And the dangers of technology, greed, and our fragile planet. With stunning cinematography and an impressive cast, starring Kim Hyun-Joo and Ryu Kyung-soo, Jung_E is sure to captivate any sci-fi fan.
Unfortunately, it serves as Kang Soo-yeon's final movie before her untimely death, making Jung_E a poignant reminder of her immense talent. The cast of this movie includes Kang Soo-youn, Kim Hyun-joo, and Ryu Kyung-soo
The Adam Project (2022)
Ready for a blast to the past? Then don't miss Shawn Levy's action-packed Netflix original sci-fi film, The Adam Project. It stars Ryan Reynolds as an astronaut who crash-lands on Earth and a young Walker Scobell as his past self. It is one of the top sci-fi movies on Netflix.

You may be used to Reynolds' quippy one-liners, but it's Scobell who gets the best zingers here. Reynolds, however, delivers a more mature performance. The film does a great job of finding the perfect balance between humor and heartfelt moments. And is it among one of the best space movies on Netflix for me.

Moreover, Mark Ruffalo and Jennifer Garner will tug at your heartstrings as Adam's parents, and Catherine Keener is a scene-stealing villain. Don't miss The Adam Project! The cast of this movie includes Ryan Reynolds, Mark Ruffalo, Catherine Keener, Jennifer Garner, Zoe Saldana, and Walker Scobell
Awake (2021)
In the intriguing science fiction film Awake, Gina Rodriguez (Diary of a Future President) is the leading lady. In it, a former soldier learns that her daughter might hold the key to ending the global sleeplessness pandemic.
The screenplay was co-written by Mark Raso and Joseph Raso, and it has a distinctive post-apocalyptic setting where a mysterious catastrophe has had tragic consequences. It is one of the best sci-fi movies on Netflix of all time.
The movie also stars Shamier Anderson as Wynonna Earp and Jennifer Jason Leigh as Hunters, and it showcases Rodriguez's extraordinary talent for balancing strength and vulnerability as a dad trying to protect the possible salvation of humanity. It is listed in the evergreen list of top sci-fi movies on Netflix. The cast includes Ariana Greenblatt, Shamier Anderson, Lucius Hoyos, Gina Rodriguez, and Jennifer Jason Leigh
Project Power (2020)
Henry Joost and Ariel Schulman have done an incredible job bringing Mattson Tomlin's thought-provoking script to life in Project Power. It is one of the best sci-fi movies on Netflix.
Jamie Foxx (Spider-man: No Way Home), Joseph Gordon-Levitt (Inception), and Dominique Fishback (The Last Days of Ptolemy Grey) lead an all-star cast in this action-packed movie that explores the moral implications of superhuman abilities and their inevitable commoditization.
With its clever premise and action-packed sequences, Project Power is a thrilling mystery full of complex stunts, CGI effects, and tangible aspects. Moreover, the cast includes Jamie Foxx, Dominique Fishback, Joseph Gordon-Levitt, and Rodrigo Santoro.
Tau (2018)
Federico D'Alessandro's sci-fi thriller Tau is not to be missed! His experience in the art department of Hollywood's biggest features gives him a unique vision that comes to life in this thrilling movie and one of the best sci-fi movies on Netflix.

Starring Maika Monroe and Ed Skrein (Deadpool), Tau follows Julia – a woman held prisoner by an AI voiced by Gary Oldman – and explores predictable sci-fi themes with a hint of horror. Written by experienced science-fiction television writer Noga Landau (See), Tau is sure to entertain with its memorable cast and exciting plot. Don't miss the ride! The cast includes the very talented Gary Oldman, Ed Skrein, and Maika Monroe.
Sorry To Bother You (2018)
Have you seen Boots Riley's movie Sorry to Bother You? If not, you're in for a real treat! Combining surrealism, sci-fi, fantasy, and dark comedy, this movie is truly one of a kind.

The story follows Cash (LaKeith Stanfield), a young, struggling artist who takes a job as a telemarketer to make ends meet. He finds success after adopting a "white voice" on the phone but soon learns the company he works for has a darker agenda. It is one of the best sci-fi movies on Netflix. This movie is bold, satirical, and offers an entirely new experience that you won't get anywhere else. Don't miss out – check out Sorry to Bother You today!

The cast of Sorry to Bother You includes Tessa Thompson, LaKeith Stanfield, Jermaine Fowler, and Omari Hardwick.
The Discovery (2017)
Have you heard about The Discovery? It's an intriguing science-fiction romance film directed by Charlie McDowell and written by him and Justin Lader. It stars Robert Redford as Dr.Thomas Harbor, a scientist who makes a groundbreaking discovery – that an afterlife exists. Currently, it is one of the best sci-fi movies streaming on Netflix.

Unsurprisingly, this revelation leads to a massive increase in suicides, and the film examines not only the scientific processes involved, but also how it affects the doctor's son, Jason Segel, and his attempt to help a young woman, Isla (Rooney Mara), with her own issues surrounding death.
Featuring a star-studded cast of Riley Keough, Jesse Plemons, Rooney Mara, Jason Segel, and Robert Redford The Discovery is sure to make you think and leave you wanting more answers and discoveries!
Final Words
These are the best sci-fi movies streaming on Netflix right now if you're seeking an extraordinary cinematic experience. There is plenty to fulfill everyone's sci-fi desires, from classic movies to recent blockbusters.
So if you're prepared to escape reality, grab some popcorn and choose a movie from this list! You won't regret it.