Navigating the world of streaming can be overwhelming, especially when you have the whole family to please. Don't worry though, we've got your back! We've compiled a list of the best family movies for kids on Netflix – a selection of titles that is sure to please everyone in the family.
Whether they are family-friendly films or animated movies for kids, or movies with inspiring real-life stories of heroes, you'll find something that the whole family can enjoy.
We have your back! Everyone can find something in our selection of the top movies for kids and families. They include a wide range of Children's films, Educational movies for kids, Children's book adaptions, and many more from studios, historical periods, and other genres.
There is certain to be something here that both children and parents will enjoy, whether you're searching for an old favorite or a new discovery. See our complete selection of the top Netflix family films below.
For even more family-friendly entertainment, check out The Magician's Elephant, our latest addition to the list, added in March 2023.
The Magician's Elephant
You may be familiar with one of the best kids' fantasy movies, The Magician's Elephant. This magical tale is based on Kate DiCamillo's novel and tells the tale of Peter (Noah Jupe), a young, courageous boy raised by the strict, elderly soldier Vilna (Mandy Patinkin).
Peter's kindness and optimism are unwavering in the face of adversity, despite the rigid character of his upbringing. Living solely on "small fish and stale bread" is no easy task, after all.
To top it all off, the quaint village where they reside has been shrouded in darkness for years without a glimpse of the sun. Readers of all levels will be enthralled by this amazing story of perseverance and hope.
Peter is determined to free the elephant from the palace, believing it can lead him to his long-lost sister. Unfortunately, King Aasif Mandvi isn't willing to let the animal go without a challenge.
He proposes that Peter must complete three impossible tasks to keep the elephant. The animation in this film is stunning, with a unique, storybook feel that makes it timeless.
Director Wendy Rogers and screenwriter Martin Hynes masterfully balance the real and the fantastical, creating a captivatingly powerful story.
The Spiderwick Chronicles
Helen Grace and her three kids recently found themselves spending time at their family estate after Helen and her husband divorced.
While in the house, her son, Jared, stumbled upon an old book written by Arthur Spiderwick. Little did they know, this book contained a hidden world of magical creatures! Unfortunately, this discovery alerted a shape-shifting ogre who wanted the book for himself.
Now, Helen Grace and her kids must figure out how to protect the book from the ogre. It seemed like The Spiderwick Chronicles was never going to have a sequel since the film covered all the material from the books.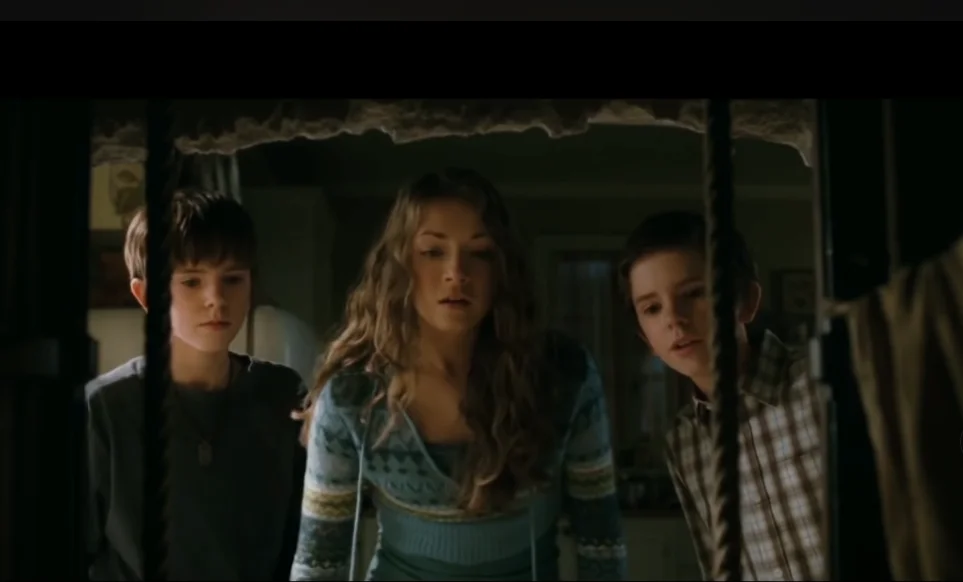 However, one year before the movie was released, Holly Black and Tony DiTerlizzi wrote Beyond the Spiderwick Chronicles, and it had modest success.
Unfortunately, a sequel never happened because some big changes were going on at Paramount Pictures. It's one of the Kids' adventure movies that can also be viewed on Netflix.
Slumberland
Calling all Jason Momoa fans – your wildest dreams are about to come true! Get ready to join Momoa on an incredible adventure in his upcoming movie, Slumberland.
It is one of the inspiring movies for kids that follows an 11-year-old girl, Nemo, as she discovers a secret map to a world of dreams and nightmares. With Momoa's character, Flip, serving as her guide, Nemo embarks on a journey to find her late father, Peter (played by Kyle Chandler).
Other stars you can look forward to seeing include Chris O'Dowd, India de Beaufort, Humberly González, and Weruche Opia. We can't wait to explore Slumberland with you.
Finding Ohana
We're so excited to share with you another movie from Netflix's newest Family-friendly films, Finding Ohana! It follows two siblings, Pili (Kea Peahu) and Loane (Alex Aiono), from Brooklyn who travel to O'ahu, Hawaii to explore their family's roots.
Here, they find an old leather journal that leads them on an epic treasure hunt with newfound friends Hana (Lindsay Watson) and Casper (Owen Vaccaro).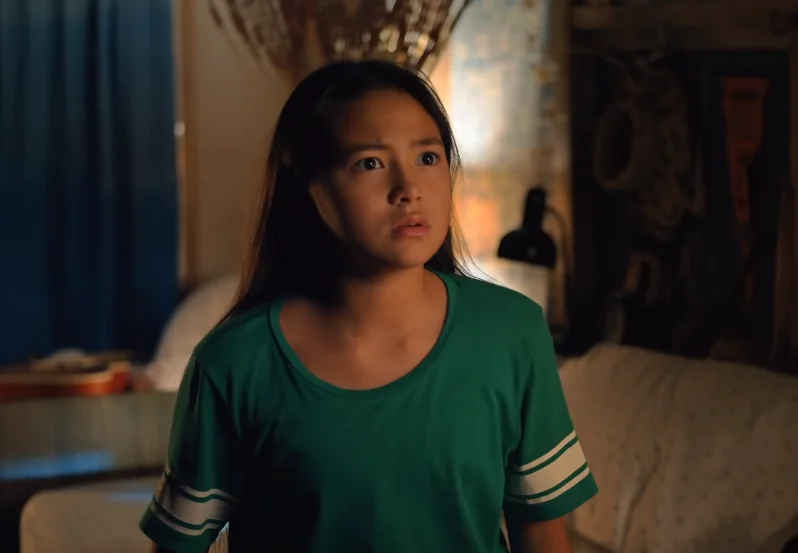 Now, with no cell service or internet, the adventure begins. Are you looking for a family-friendly movie to watch? Look no further than Pili, one of the classic children's adventure movies, directed by Jude Weng (The Good Place). It's the perfect escape that'll have you and your family snuggling up on the couch with popcorn.
But there are a few intense scenes and other moments that may be a bit much for young kids, so here are a few things for parents to keep in mind Pili is more than just a geocaching game there's a real danger at every turn. So make sure to consider your child's age and maturity before pressing the play button.
A Babysitter's Guide to Monster Hunting
Are you ready for A Babysitter's Guide to Monster Hunting? Directed by Rachel Talalay, the director of Freddy's Dead: The Final Nightmare, Tank Girl, and other genre show, this kid-friendly creature feature is sure to be a hit.
Tamara Smart (Are You Afraid of the Dark?) stars as a high-schooler who gets drawn into a secret society of babysitters protecting the world from monsters. Based on Joe Ballarini's book series, the film also stars Tom Felton, Indya Moore, Ian Ho, and Oona Laurence.
Get ready to go on a wild monster-battling adventure. It's October, which means it's time to celebrate one of our favorite traditions: introducing the kids to horror through fun, not-too-scary movies!
I'm all for Babysitter's Guide and Scary Stories to Tell in the Dark – perfect for getting the little ones into the genre without scaring them too much. And of course, if they're ready for Kids' fantasy movies, then there's always The Witches.
Sea Beast
Wondering what movies for kids you can watch this week? Look no further! We've got a wide selection of Netflix original films, new Shudder and Mubi films, and even some newly available VOD and discounted titles.
For example The Sea Beast, the animated comedy adventure by the co-directors of Big Hero 6 and Moana. Or Everything Everywhere All at Once, the highly acclaimed movie now available at a reduced rental price.
Plus, the Thai rom-com slacker comedy and the new Nick Cave documentary from Andrew Dominik (Killing Them Softly). So check out the selection of new movies this week and get ready for an amazing movie night.
The most recent animated educational movies for kids are a journey from the creator of Moana and Big Hero 6 as well as other things.
Are you ready for an epic adventure? Step into a world of monsters and brave sailors with Moana co-director Chris Williams' The Sea Beast. Join Jacob (Karl Urban), a fearless monster hunter, as he embarks on a mission with a young stowaway, Maisie (Zaris-Angel Hator).
With courage, wit, and strength, Jacob and Maisie face danger and discover the true power of friendship.
A Boy Called Christmas
Do you recall the movie "A Boy Called Christmas"? This is a heartwarming tale about Nikolas, a young child known as "Christmas".
He sets out on a thrilling trip to the snowy north to find his father, who is trying to locate the enigmatic elf village of Elfheim. Nikolas encounters numerous difficulties and perils along the road, but he eventually completes his mission.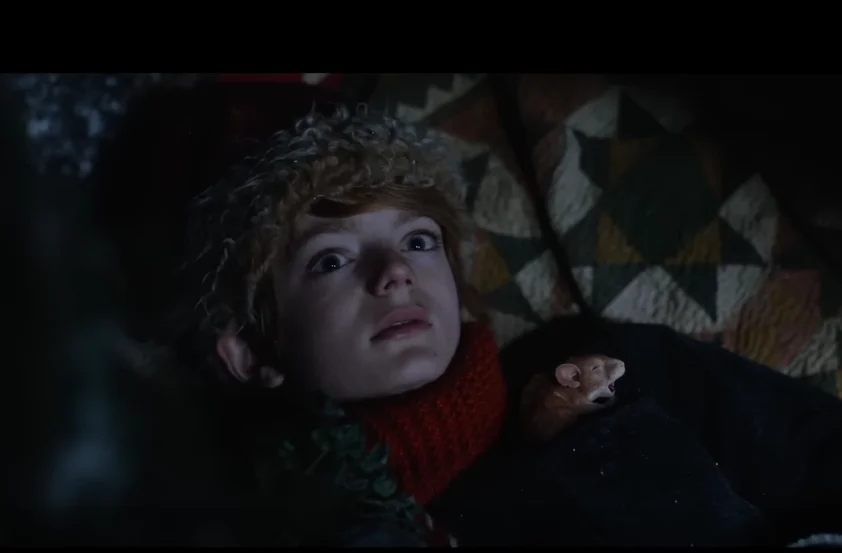 True trust is necessary if one wishes to enter Elfheim. This is one of the most popular Kids' fantasy movies with motivating tales.
Matilda
Roald Dahl's beloved character Matilda has, at last, made her way to Netflix! The movie, in which Alisha Weir plays the title role, is sure to be a moving and entertaining rendition of the stage production.
Since the 1988 publication of the book, numerous of Dahl's figures have been adapted for the big screen, including Matilda. If you want to watch Musical, humorous, uplifting, and feel-good movies for kids, then Matilda is the one for you. And if you are looking for musical movies for kids, then you can also watch Matilda- the Musical on Netflix.