Some of you may know Bella Hadid as the model that can definitely walk a runaway. But there's more to the model than that. Other than being passionately active about social causes such as Black Lives Matter, Bella Hadid is also against crimes against trans women. When it came to her attention that 3 Trans women were attacked and robbed on Hollywood Boulevard, she was quick to call for the arrest of the men who were the culprits. The trans women were actually popular influencers and YouTubers: Eden the Doll, Jaslene Whiterose, and Joslyn Flawless.
Bella Hadid calls for the arrest of the identified culprits
The culprits who attacked and robbed the trans influencers made a mockery out of it and laughed about it online. They also posted everything online using their real accounts. So, it did not take long to identify all the perpetrators of this horrible crime. Thus Bella Hadid posted their names on her Instagram story.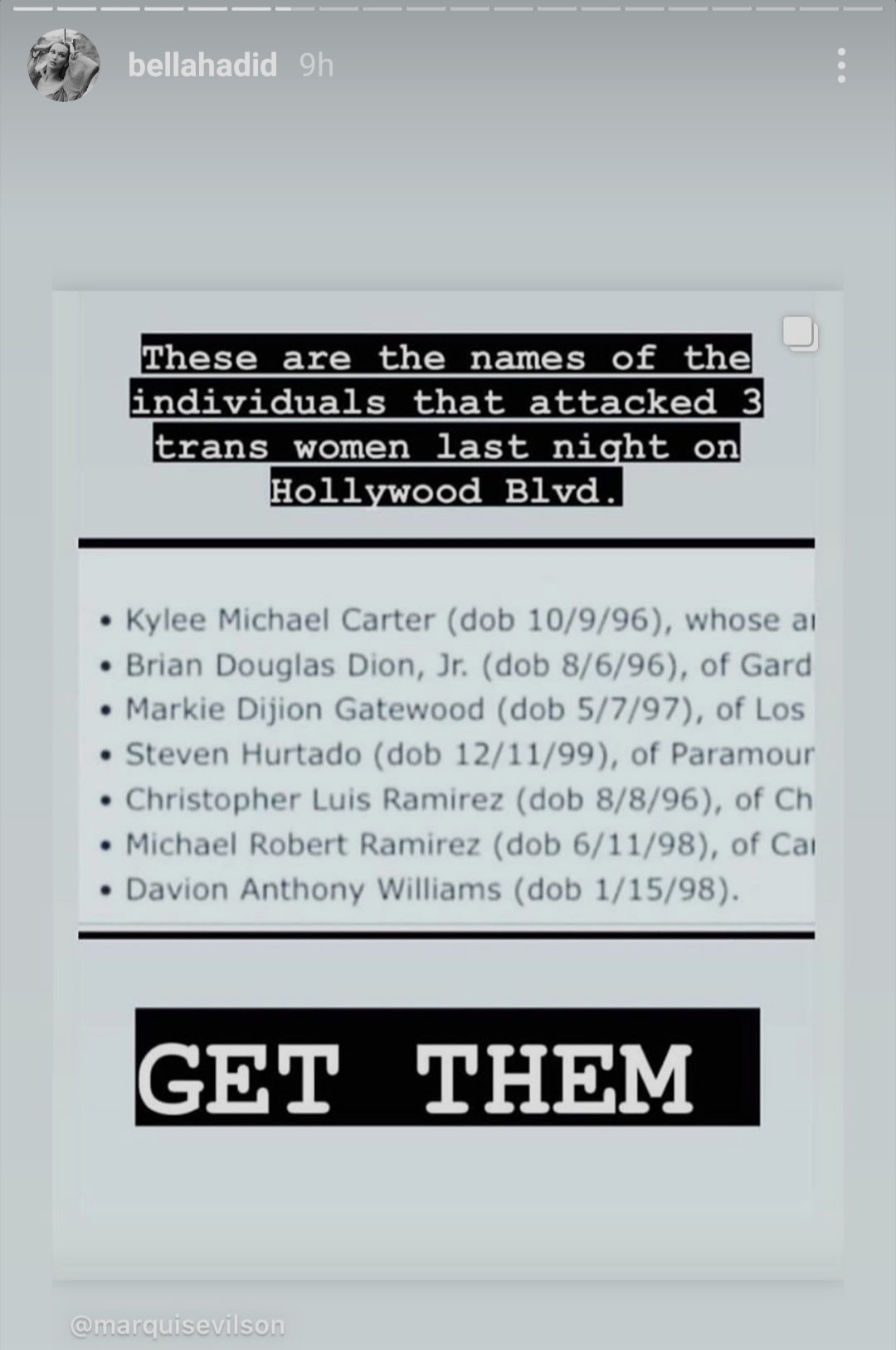 Bella Hadid wrote,
These are the names of the individuals that attacked 3 trans women last night on Hollywood Blvd. Get Them.
The identified culprits are Kylee Michael Carter, Brian Douglas Dion Jr., Markie Dijion Gatewood, Davion Anthony Williams,  Micahel Robert Ramirez, Steve Hurtado, and Christopher Luiz Ramirez.
There's an LAPD investigation currently going on
The attack and robbery resulted in several injuries for Eden the Doll, Joslyn Flawless, and Jaslene Whiterose. While it was happening on the street, no one from the onlookers helped them. There was even one police car that drove by but did nothing to assist them.
But there is an investigation going on by the LAPD and hopefully, these assaulters will be brought in by the police. Eden the doll is keeping everyone posted on the developments taking place in the case.
On her Instagram story, she wrote:
I have provided names, pictures, videos, ABSOLUTELY EVERYTHING. @lapdhq I've made your jobs VERY EASY now PLEASE MAKE AN ARREST!!! What more proof do you need?
She also added another line for her followers, urging everyone to take a screenshot of her next story so that an arrest is made as soon as possible: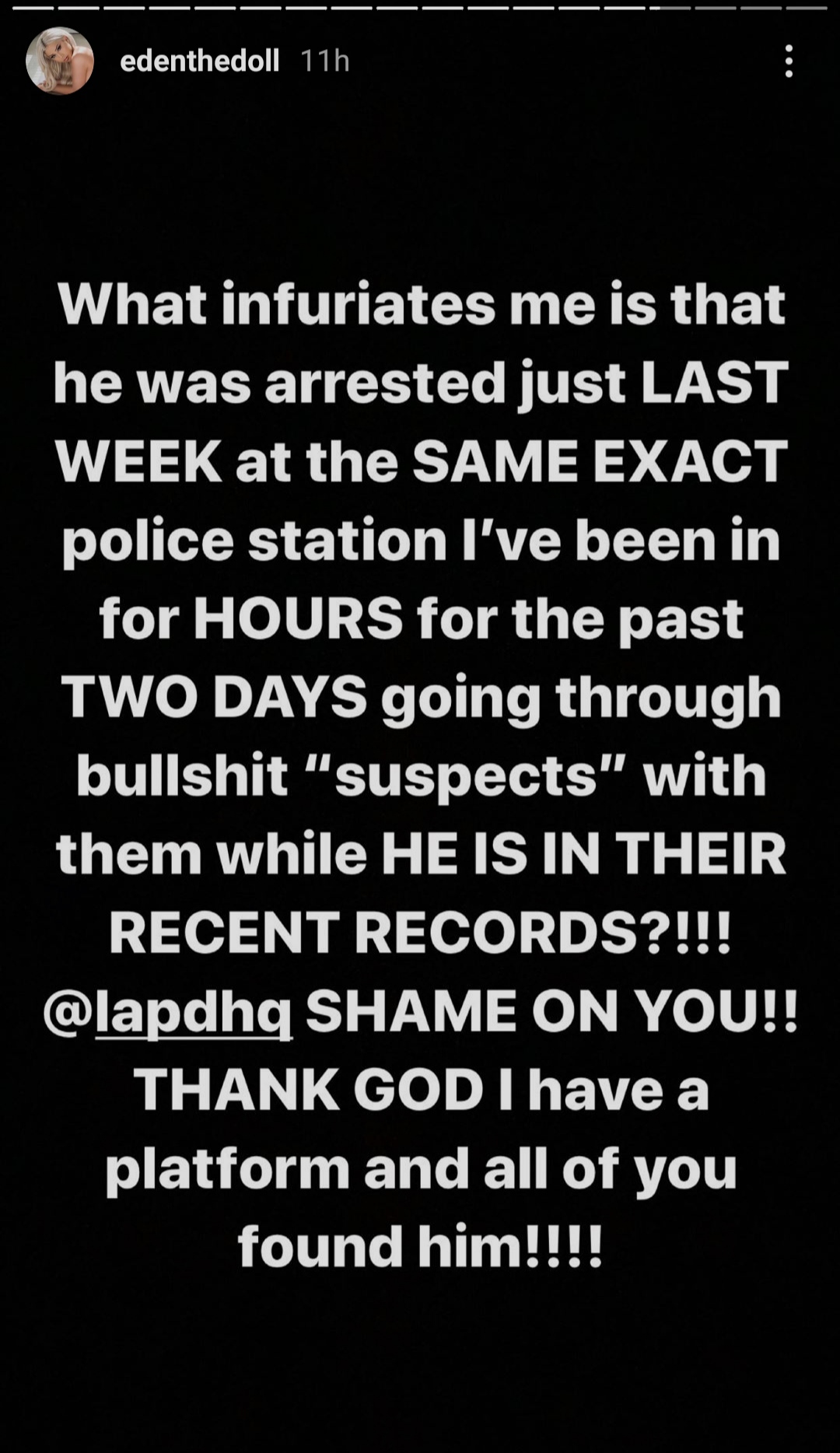 With major celebrities such as Bella Hadid are also urging for the arrest of these men, there's some hope that the arrest would be made sooner.