We were only 2 months into 2020 when the world was hit with the realization that their new year resolution will not be taking place this year. In fact, many people took time to digest the quarantine and stay at homes. All the global events got cancelled. And it includes new movie releases, concerts, Cannes festival, Coachella, you name it. Justin Bieber was also one of the singers who cancelled their entire World Tour due to the Global Health Crisis. His tour dates were announced after the release of his new album, Changes. But the circumstances changed the whole plan. Now, we have new dates for his World Tour. But seems like some of the true Beliebers will not be able to attend it.
Justin Bieber's fans are waiting for refunds
From the time Justin confirmed his 2021 tour dates, his fans are celebrating the news. Here are the tour dates if you have not checked them already.
New world tour dates for 2021. Looking forward to seeing you all when it is safe. Presented by @tmobile https://t.co/cuzPWEvcv0 pic.twitter.com/npv4Ab5EfX

— Justin Bieber (@justinbieber) July 23, 2020
However, the announcement has confused the fans who were waiting for a response/solution to their 2020 canceled tour tickets. Many Beliebers had purchased the 2020 tour tickets before it got cancelled. The tour was supposed to begin on May 14 from Seattle, ending on September 26 in East Rutherford, NJ.
Since the tour cancellation was announced on April 1, many fans believed that they would get their old tickets replaced with the new ones, or they will get their refunds timely. But some of them have confirmed that they did not get their refunds yet. Moreover, they are wanting to purchase the new tour dates but unable to do so because, no refunds of previous tickets yet.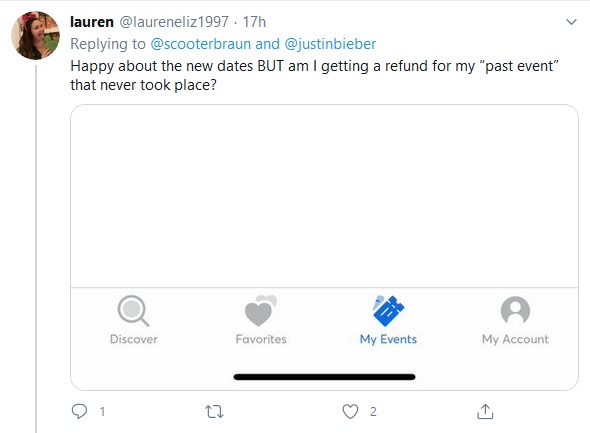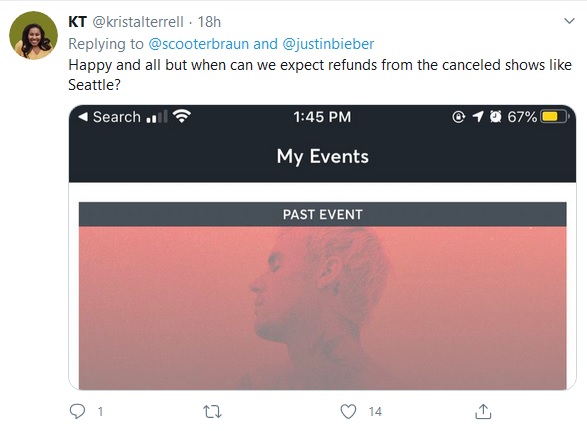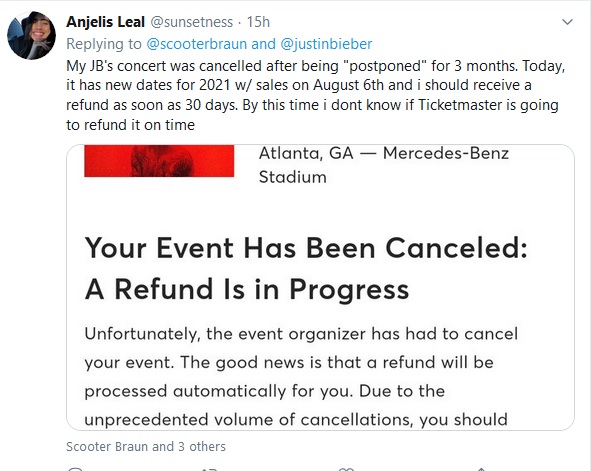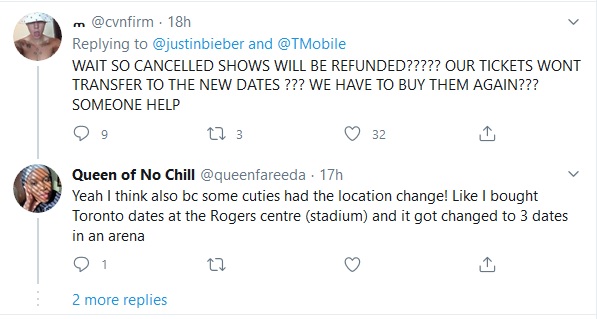 The people who paid for good seats are worried about getting the same seats for 2021 World Tour. Seems like they have not only changed venues, but also changed the seating arrangement.
I have been trying for soooo long to get it to work and nothing! I'm extremely nervous cause I had good seats

— Stefunny lol ❀ ꕥ (@steph__yo) July 23, 2020
https://twitter.com/kristan2420/status/1286531921003139072?s=20
On the other hand, the non-US citizens are calling out Justin Bieber for naming his announced dates, a World Tour. The currently announced dates for 2021 Changes Tour are only for the US, for now.
https://twitter.com/Vikingskenya/status/1286376167151489025?s=20
There were a very few fans who confirmed that they were facilitated for their canceled tickets. But others called them out as the same offer was not working for them.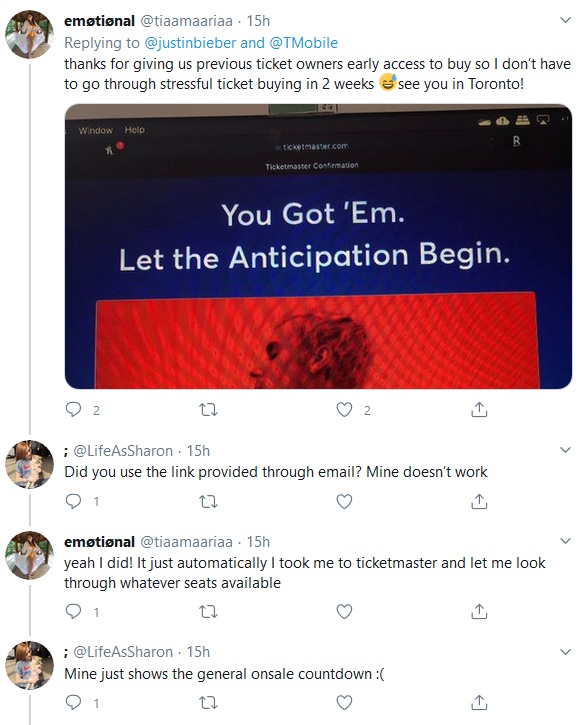 Kehlani & Jaden Smith will not be appearing for Justin Bieber's 2021 Tour. The replacements have not been announced yet. However, it is confirmed that refunds will be made within 30 days.
Kehlani is no longer opening for Justin Bieber's tour, because of new date adjustments. pic.twitter.com/thogeAfFAw

— Kehlani Daily (@kehlanidaiIy) July 23, 2020