Trust Kevin Hart to make things awkward. On a recent episode of his show, Hart to Heart, his guest, Don Cheadle had an uncomfortable moment. When Don revealed his age, Hart reacted in a weirdly hilarious way. This made his guest go silent. Later, the comedian had to apologize.
During a recent interview with Don Cheadle, Kevin Hart created an awkward situation
On his new show, Hart to Heart, Kevin Hart invited Marvel star, Don Cheadle. Throughout the conversation, both actors kept things civilized. It was also clear that they both have been friends for long. However, things turned sour when Kevin Hart reacted in a weird way. At one point, the two were discussing age. When Don Cheadle revealed that he is 56 years old, Hart blurted out a rather loud and shocked, damn. Instantly Cheadle stop talking and gave him a death stare. To which, Kevin Hart instantly apologized and explained that it was in good fun. However, Cheadle looked hurt and said that a poll should be done to decide what he meant.
Related: Kevin Hart Starred In A New Movie 'Fatherhood' And Here's The Review
After this clip from the show went viral, people had a lot to say about it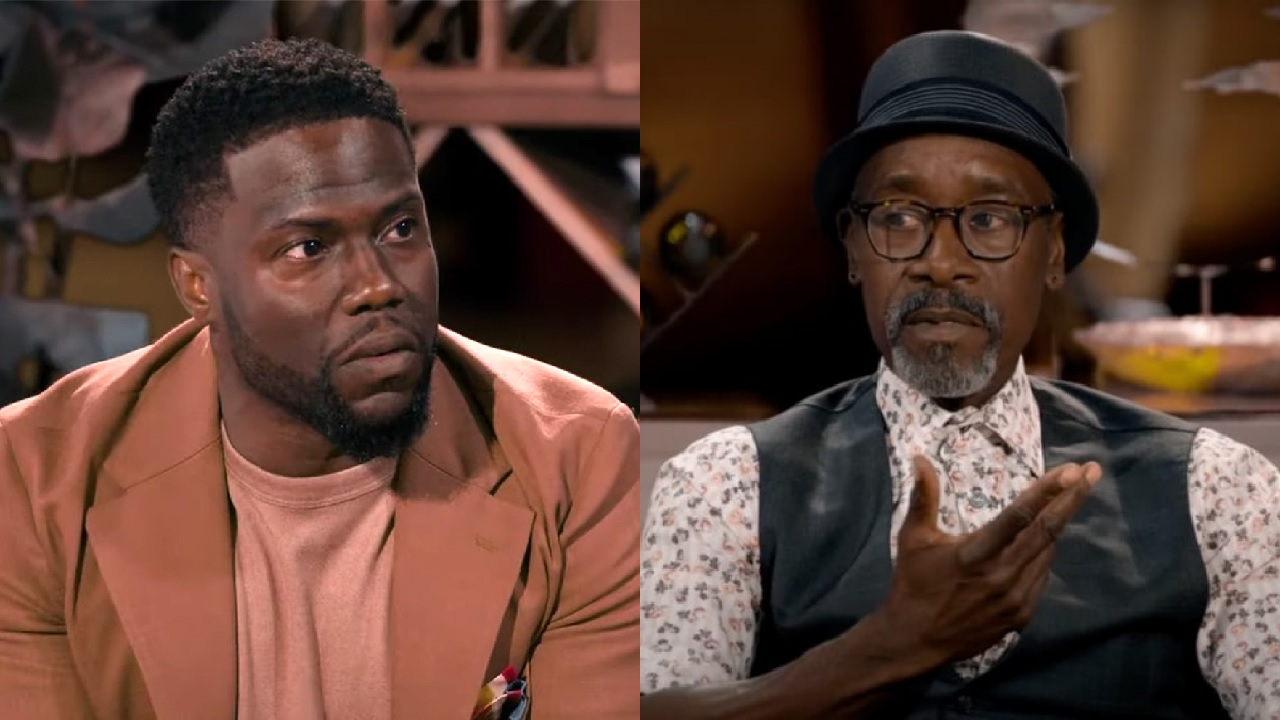 As always, Twitter had a field day when the video came out. Instantly, Kevin Hart and Don Cheadle became a trending hashtag. While some took it in a lighter sense, others thought Jumanji star was offensive and rude. According to one user, Kevin Hart is an a** while Cheadle is a beautiful Black king.
However, most of the people took as humor and made multiple memes.
When Cheadle saw the negative tweets, he came to defend Kevin Hart
In order to explain the entire exchange between him and Hart, Cheadle took to Twitter. He wrote:
EVERYBODY, please watch the entire episode. on top of understanding that this is just how we play it's a really good one, i think. the first question he asks me is, "drugs; do you do them?" in the parking lot i said he looked like a black-o-lantern in that suit. it's just us
Similarly, Kevin Hart also cleared his side and posted a picture of them together. In the caption, he wrote that they're doing what they do best which is being a**holes to each other.
At the start of the interview, Kevin Hart mentions that he shares a 20-year long friendship with Cheadle. If you see it from that perspective, it is actually pretty hilarious. Hope this viral moment does not put a dent on their relationship.