Recently, Andy Kindler dragged Dave Chappelle for homophobic and transphobic comedy. A few days back, Netflix released Chappelle's new special, The Closer. While his fans found it to be hilarious once again, he got massive backlash from the LGBTQ community. Similarly, Kindler also criticized him in a lengthy rant on Twitter. When a Netflix employee bashed Chappelle, Netflix suspended the employee and stood up for the comedian. All in all, the situation is a messy one.
Related: Dave Chappelle's SNL Monologue Perfect After USA Elections Outcome
Despite being a successful comedian, Dave Chappelle made homophobic jokes in The Closer
Recently, The Closer premiered on Netflix. It is the sixth and final Netflix special by Dave Chappelle. During the special, he made transphobic and homophobic jokes. Although it was clear from the beginning that it will be controversial, people did not expect it to be so bad. At one point, he joked about Black people beating up Asian Americans. When the audience gasped, he said:
"It's gonna get worse than that. Hang in there; it's gonna get way worse."
After that, he mentioned the controversy of DaBaby and said:
"In our country, you can shoot and kill a n-gga but you better not hurt a gay person's feelings. We Blacks, we look at the gay community and we go "Goddamn it! Look how well that movement is going."
Shortly after the special was released, GLAAD, National Black Justice Coalition, and Andy Kindler criticized him. Dear White People series write, Jaclyn Moore, who is a trans woman, has said that she will never work with Netflix again. Despite that, Netflix CEO Ted Sarandos defended him and said:
"We don't allow titles on Netflix that are designed to incite hate or violence, and we don't believe The Closer crosses that line."
Related: Dave Chappelle refuses to bend to the Transgender community, calls Hannah Gadsby unfunny
In a long series of tweets, Andy Kindler dragged Chappelle for his insensitive jokes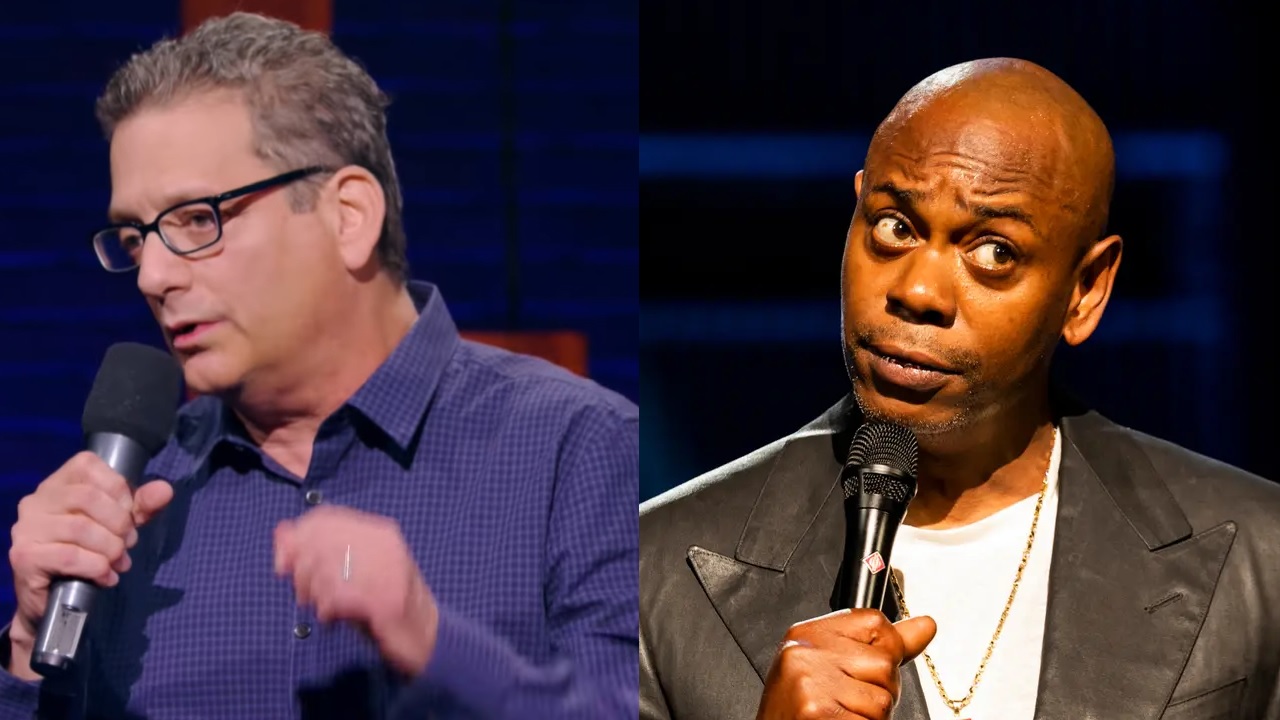 Best known for his roles in Everybody Loves Raymond, Bob's Burgers, and Portlandia, Andy Kindler is a well-known stand-up comedian. Most of the time, his jokes are centered on the comedy industry itself. Therefore, Andy Kindler found Dave Chappelle's jokes to be offensive and insensitive. In a series of tweets, Andy Kindler bashed him and said:
I thought Dave Chappelle was going to cry when he lamented Kevin Hart losing his lifelong dream to host a boring awards show. Now that's acting. The comics who don't kill it anymore with their homophobic chunk are the real victims.
Furthermore, Kindler said:
If Ricky Gervais can't do his Caitlyn Jenner woman driver jokes, and Dave Chappelle can't cart out a classic Adam's Apple riff, why have comedy? Chappelle thinks "going all the way" means quadrupling down on his rage against those most damaged by the machine.
Despite the backlash, Chappelle dismissed the cancel culture and said that Twitter is not real life. However, the backlash is increasing with every passing day.
Related: Chris D'Elia gets dragged by Andy Kindler in his 2020 "State of Industry Address"