In today's world, it is extremely difficult to find a sitcom binge-watch worthy. Either they get super boring as you progress or end too quickly. However, Brooklyn Nine-Nine changed that. It is a show that has original comedy that doesn't feel forced. And one of the funniest characters is Captain Holt (Andre Braugher), captain to The 99th Precinct.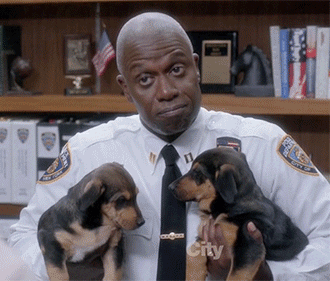 About Our Favourite Boss, Captain Holt
Raymond Holt is an amazing boss and a fabulous friend to his precinct. He is a very private person with almost a robot-like persona. His inability to express his feelings has been an ongoing joke in all six seasons of the show.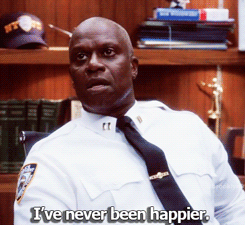 Since Holt does not reveal many details about himself, it is hard to know what he enjoys in his spare time. Therefore, we prepared a list of all of Holt's hidden hobbies.
Captain Holt's Hidden Hobbies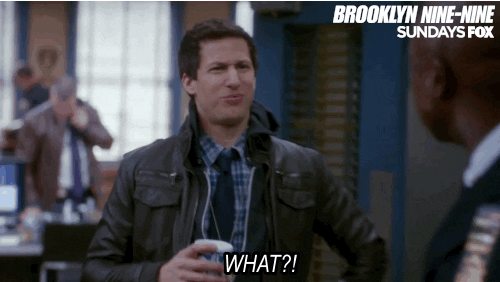 Yes, that's right. Captain Holt took a Hula Hoop class with his husband, Kevin, for fitness and for fun. He mastered all the moves, like The Pizza Toss, The Tornado, The Scorpion and Oopsie Doodle. He told this all to Jake Peralta when he heard them all speculating about how he could have gotten his wrist injury. Holt told Peralta it was because of Hula Hooping.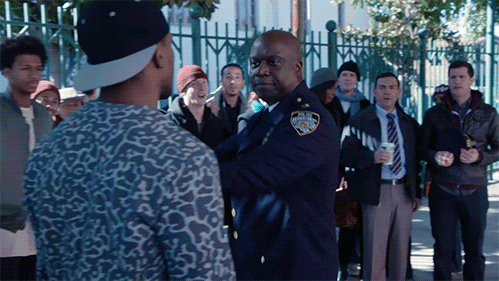 While walking on the street, a dancer accidentally spills Holt's beverage on the ground. To diffuse the situation, Captain Holt showed that dancer what dancing actually is.
"You're gonna arrest me for dancing?"

"You call THAT, dancing?", Holt asked. "THIS is dancing."
And on another occasion, Holt, Peralta, and Santiago had to go undercover and pretend to be contestants for an Amateur Dancing Competition. Holt showed off his mad ballroom dancing skills and left everyone's jaws on the floor.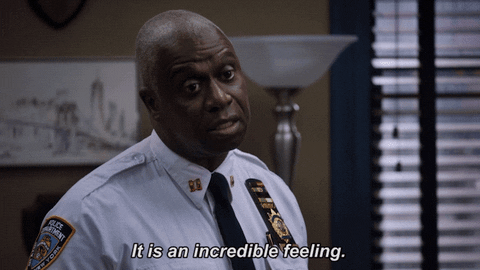 Captain Raymond Holt tried to learn cooking scrambled eggs so he could make breakfast for his husband on their anniversary. Although he couldn't quite learn how to make scrambled eggs, he made Croque Monsieur, which had sentimental value for him and his husband. And it turned out, he was a master chef.
When Jake Peralta had to go undercover and win at poker, it was Captain Holt who actually guided him through an earpiece and made him the king of the table he was playing at. And it turned out, he had no tell. But the emotionless person he can be sometimes, it's no mystery why he doesn't have an obvious tell.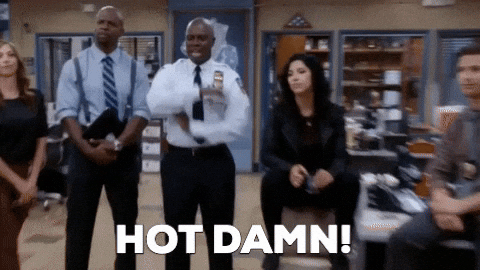 All in all, Captain Holt is the coolest boss ever. Or as Jake likes to say, secretly coolest boss ever. I can't wait for Season 7 of Brooklyn Nine-Nine so I could enjoy Holt on screen again.
Catch all these moments here.