Miles Teller has recently been making headlines with his new film, Top Gun: Maverick. He has managed to gain himself quite the audience with his performance as Bradley Bradshaw. However, what most people do not know is that the actor has managed to give the film industry many great performances before as well. The 35-year-old American actor started his career back in 2010 in the movie 'Rabbit Hole' starring Nicole Kidman. And today we are here with a list of some of the best Miles Teller movies for you guys.
While Miles Teller has not starred in many movies over the course of his career, the roles that he has portrayed are nothing short of marvelous. However, he did take a short break before reigniting his career with Top Gun: Maverick. The actor's most recent project is a Netflix film alongside Chris Hemsworth which was released just a week ago. If you are looking to explore more of the actor's brilliant performances, here is a list of some of his best movies.
1. The Spectacular Now
This film is not your average teenage film, it does not romanticize everything, it is more real and raw. Miles Teller plays the role of a high school senior, Sutter Keely. Sutter is shown to be a bad boy who does not care about anything and starts spiraling after a breakup. He then meets Aimee Finicky (played by Shailene Woodley), a shy and introverted girl. The two seem to hit it off and start bonding with each other. This eventually leads to them falling for each other.
The story then follows the complexities their lives carry. How even though they are just teenagers, they have serious problems they have to deal with. It also shows Sutter deciding to finally pick up his life and turn it around, focusing on the future due to Aimee's positive influence. Miles Teller perfectly depicts the depth and emotions of Sutter. Even though the emotions are very subtle, he still manages to make the audience feel it. And it's one of the best Miles Teller movies.
2. The Divergent Series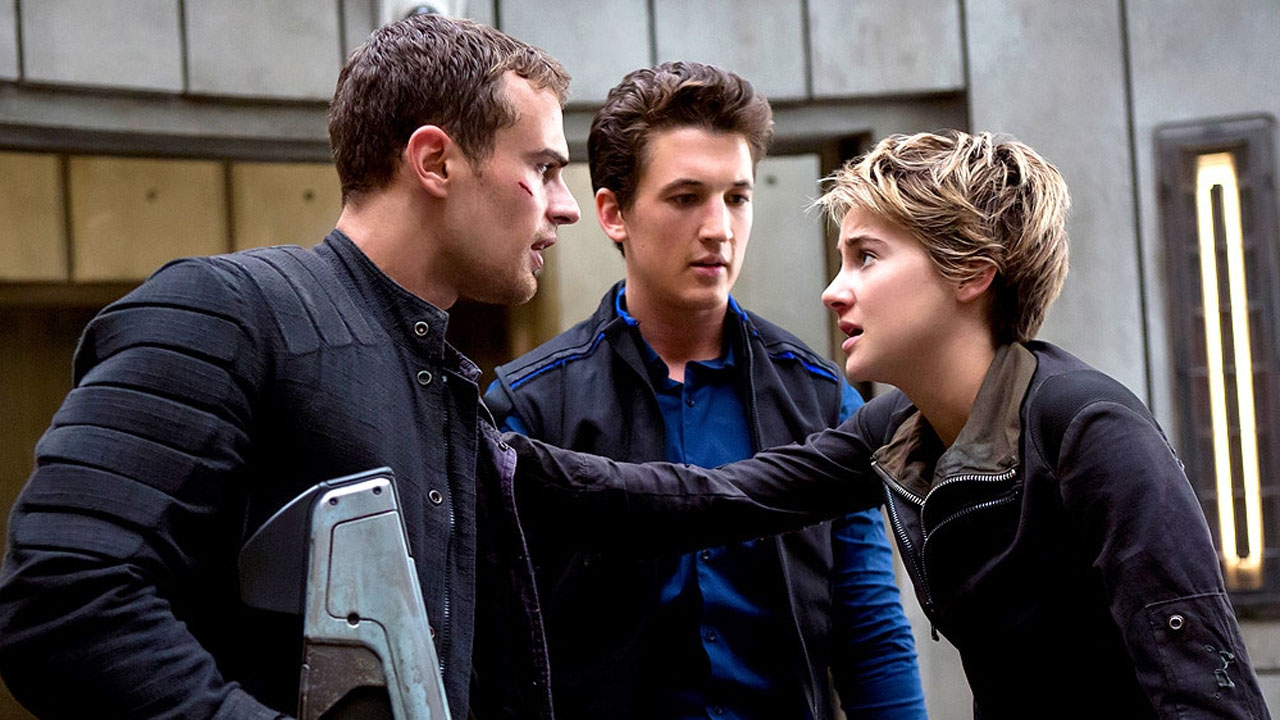 Teller plays a villain in this trilogy by Neil Burger. It also witnesses the return of the much-loved duo of Teller and Shailene Woodley. The series itself is about a futuristic world where society is categorized into groups. The 'misfits' are categorized as the 'Divergent'. The main protagonist, Tris (played by Woodley), has to hide her identity as a divergent or it could lead to her life being in danger.
Miles Teller plays one of the main antagonists of the series, Peter Hayes. Peter's character is shown to be cruel and short-tempered, however, his character graph makes people sympathize with him eventually. He has a moment where he decides to turn his life and reform himself. This happens after he discovers he inhibits some toxic traits in himself.
This leads to him and Tris developing a bond that was enjoyed by the viewers. Even though the main focus of the series is on the protagonists, Miles Teller's character still manages to shine and grab the viewers' attention whenever he is on screen. Teller does not let a second of his screen time go to waste when he is on screen as Peter Hayes. And it's on our list of the best Miles Teller movies out there.
3. War Dogs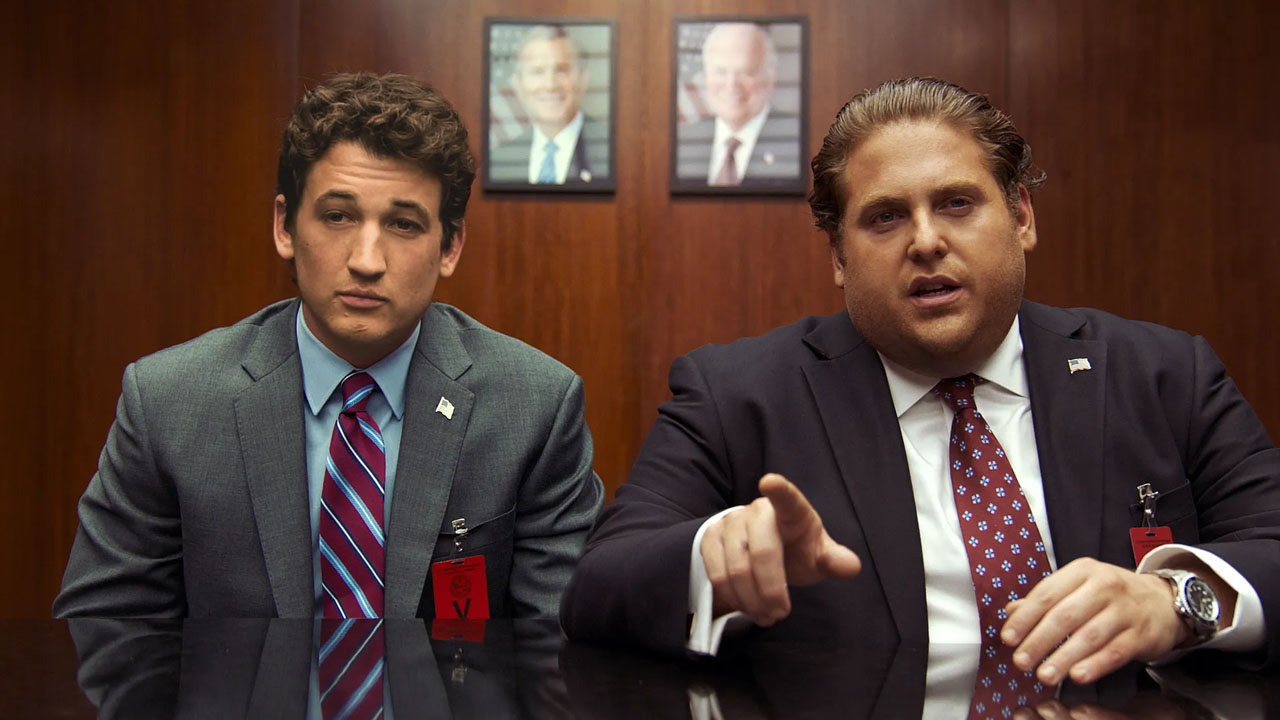 From the director of Joker, Todd Phillips, War Dogs is chaotic, comic, and filled with war drama. This film which is based on a true story follows David Packouz (played by Miles Teller) and Efraim Diveroli (played by Jonah Hill). The two partner up on a business venture when they are given a contract by the US Government to supply arms and ammunition to allies in Afghanistan. This film is filled with action, car chases, and guns.
Teller and Hill's chemistry shines through the screen. Teller himself portrays the role of an innocent man stuck in a bad situation because he needs the money to support his family rather perfectly. From the emotions that David is going through be it scared, helpless, or determined, and balancing out the craziness of Hill's character, Teller does a phenomenal job at acing it all. And that's why this movie just landed a spot on our best Miles Teller movies list.
4. Whiplash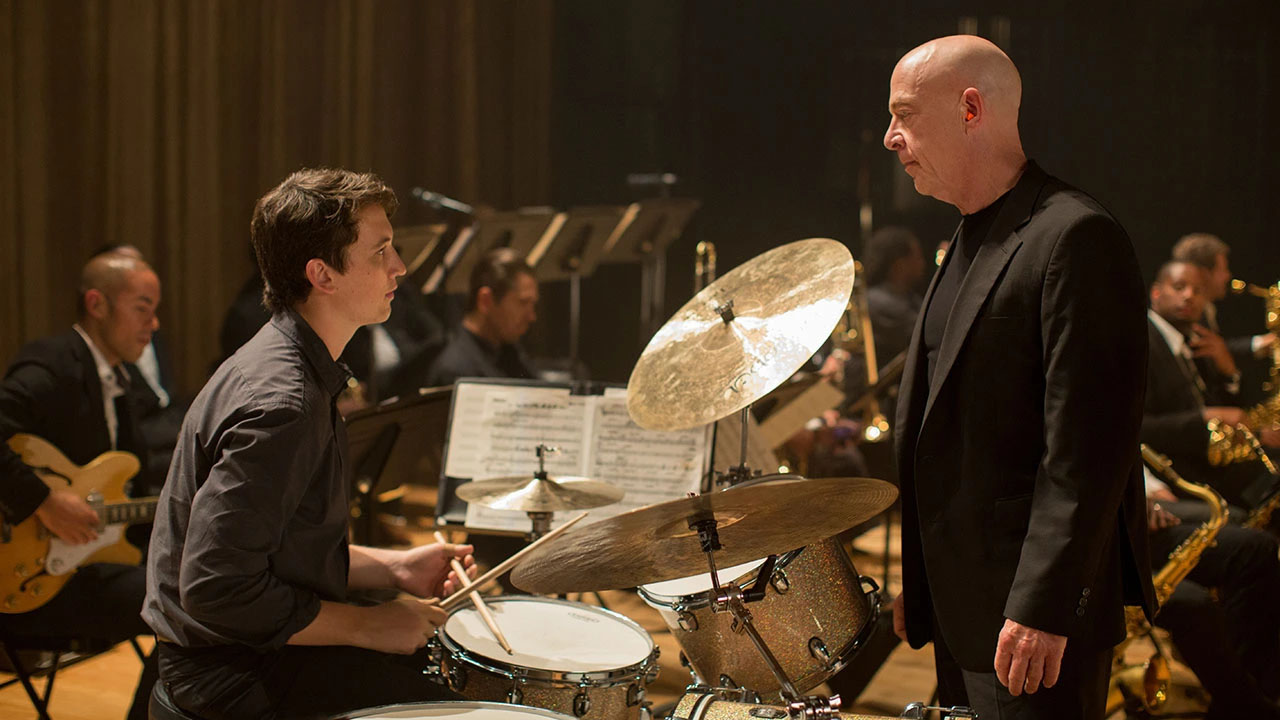 What could easily be one of Teller's best performances, Whiplash is a story about an aspiring musician. Teller portrays Andrew Neiman, a jazz drummer who is passionate and determined to make it big. However, while doing so, he has to face the wrath of a rather cruel and brutal teacher, Terence Fletcher (played by J.K. Simmons). Fletcher is known to berate his students on stage, however, that does not intimidate Andrew, it only makes him more determined to earn his teacher's respect.
The story then follows how Andrew despite having such a tough instructor, pushes through and tries to achieve his goals. Teller's performance in Whiplash is what made him a star, his dedication to the character definitely deserves praise. Not to mention being able to shine when working alongside a legend like J.K. Simmons can be a challenge nevertheless, Miles Teller made it happen.
5. Only The Brave
Only the Brave is the first collaboration between director Joseph Kosinski and Teller before Top Gun: Maverick. If you liked the way Top Gun was made and the performance of the actor then this film might just be what you want to watch next. Based on a true story about a group of firefighters, the film follows the Granite Mountain Hotshots. This group is on a mission to put out a Californian wildfire.
Teller plays Brendan McDonough a drug addict looking to turn his life around to provide for his little girl. In order to do so, he approaches the hotshots who reject him and tell him he is not cut out for the job. However, McDonough shows determination and courage to prove himself. This film is an inspiring story with a rather devastating twist. Teller plays a role like never before, regardless, he nails the portrayal to perfection and really shows the challenges that McDonough faces when he is on the journey of transforming himself. And performance-wise, it's one of the best Miles Teller movies.
6. Bleed For This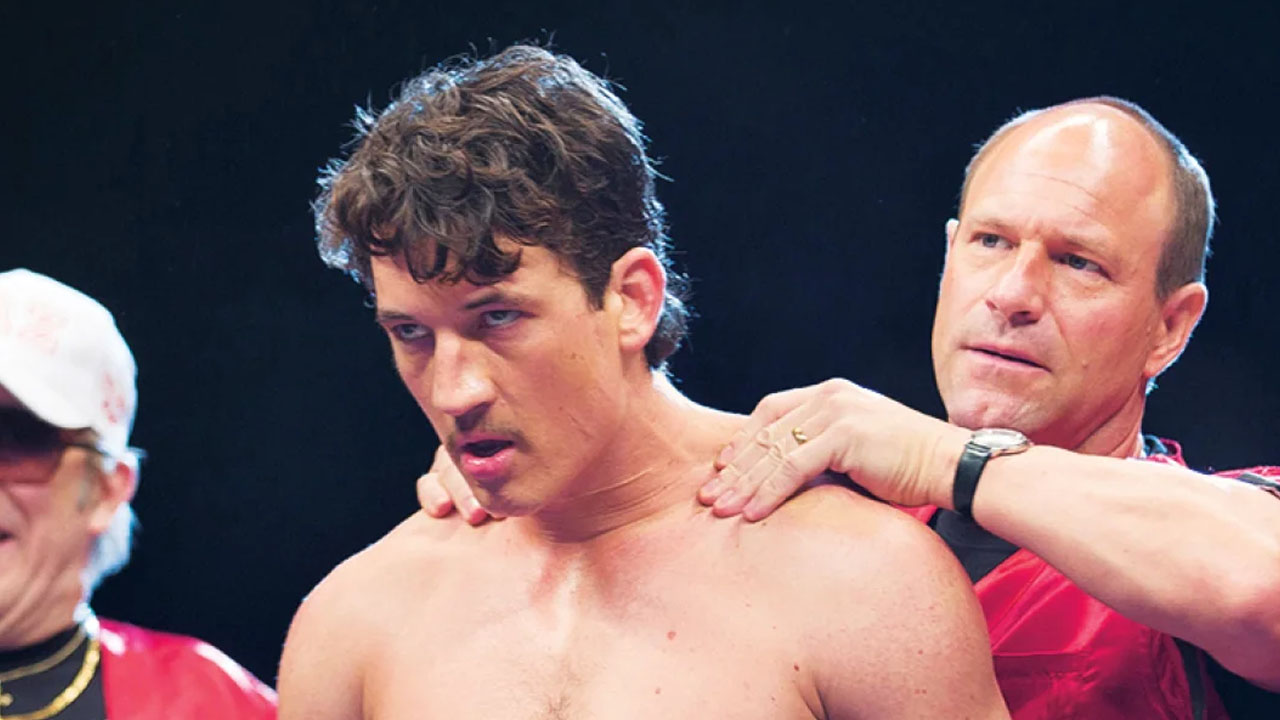 Bleed for This is a biopic based on the true-life story of former world champion boxer Vinny Pazienza. Another one of Teller's movies shows determination and the fight to prove oneself. The story follows Pazienza after he suffers from a fatal car accident resulting in a severe neck injury which may lead to him never being able to walk again, let alone get in the ring to fight. However, Pazienza is determined to bounce back and the film follows the struggle he faces to do so making it one of the most remarkable comeback stories of all time.
Miles Teller again dedicated himself completely to this role, he was committed. In order to fight the profile of a boxing champion, the actor trained rigorously every day. Teller really stepped in the character's shoes and made the audience feel sympathy for him which is quite essential when playing a real-life person.