2020 is again unfair as another favorite TikTok celebrity plans to part away from her boyfriend. Yes, guys, The Obsessed singer Addison Rae has confirmed in a recent tweet that she is single. This means she is officially ending things with Bryce Hall and moving on after ten months of their on-and-off-going relationship. Many Radisson fans are still confused about the reason behind this breakup.
Addison Rae And Bryce Hall's Relationship's Quick Timeline
So we all know how Addison and Bryce's relationship was going through a bumpy ride over the past ten months. There were some good days, and then there were some bad days. But August has been a little disastrous for the couple.
Firstly, Bryce Hall was caught up in a lot of drama, which put him in a very awkward position. In 2017, Bryce peed off from a balcony and fought with Zach Clayton. 
Then Bryce was arrested for drug charges with a fellow TikToker. And now he has been caught up in a massive scandal for having a huge birthday bash during the ongoing COVID-19 pandemic. That's just not it. Many videos of female strippers dancing all over him were circulating on social media too.
Due to Bryce's non-serious behavior, the mayor turned off his house's electricity. And now he is facing a lot of other consequences.
On the other hand, Addison's TikTok account was hacked on the day of Bryce's birthday. And a few weeks before the party, Addison deleted photos and videos with Bryce from her social media.
Addison Rae Just Announced That She Is Single
It seems like Addison Rae has had enough of Bryce Hall. As she has finally called, it quits with him in a recent tweet.
"single and ready to jingle. anyways Christmas is literally in 4 months wt*."
Many fans are happy with Addison Rae's decision to end things with Bryce Hall. She got really upset when the stripping videos from Bryce's birthday started circulating on the internet. Fans started to question why wasn't she present at Bryce's 21st birthday bash. And if they are still in a relationship or not.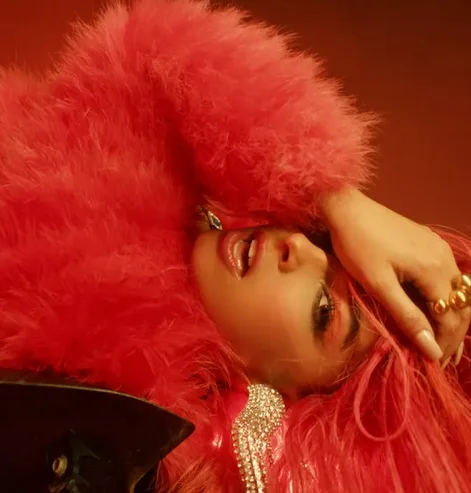 Bryce has not made any statement regarding the breakup. Both Bryce Hall and Addison Rae are still following each other on social media. So it can be assumed they have ended things on a good note. Because they might be crossing ways with each other a lot of times as they have a lot of mutual friends.
Maybe we all should take a chill pill and let Addison decide what's best for her and what's not.
Related: Bryce Hall Confirms He Hooked Up With Josie Canseco & Josh Richards Reveals He Slid Into Her DMs