With his recent hit Uncut Gems, Adam Sandler really showed his acting talent. His role as Howard Ratner really got a lot of critical acclaims as well as appreciation from the crowd. For the first time in Sandler's career, he took on a dramatic role. Moreover, this meant that he also ventured into R-rated content territory. However, for his upcoming Netflix film, he's going back into the PG-13 territory in the horror movie.
Why is Adam Sandler's next film a PG-13 comedy?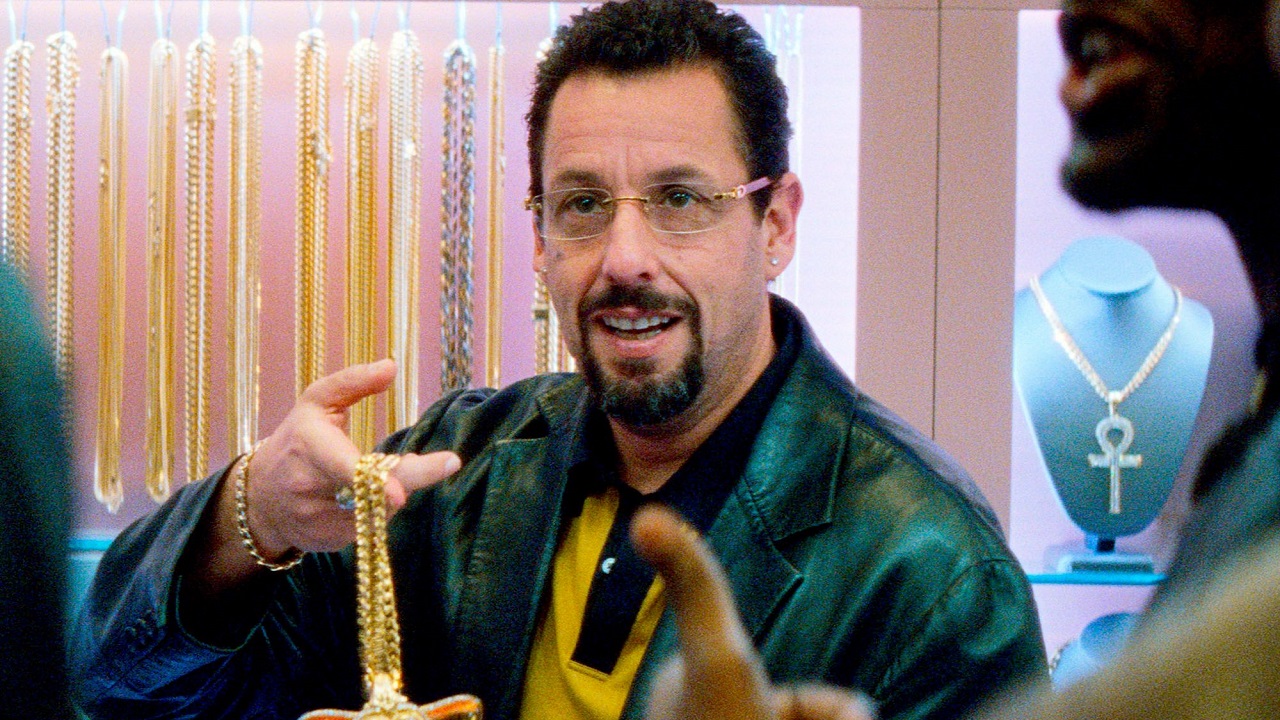 Sandler's upcoming film is Netflix's Hubie Halloween, which is a holiday-based comedy, but with a touch of humor. However, Filmratings.com mentions that the film has a PG-13 rating, stating:
Rated PG-13 for crude and suggestive content, language and brief teen partying.
The movie might not still be too scary for a younger audience, but with this content, a PG-13 could be justified. However, this is a very familiar genre for Adam Sandler to work in. Most of his best performances and films have come in this genre. These include The Waterboy and the Grownups series. Therefore, you can say that Sandler is coming back into his comfort zone. And most of his fans will be completely content with it.
This, however, is a departure from his role as Howard Ratner in Uncut Gems. It would have been nice to see Adam Sandler experiment with his career a little. But, as long as he delivers, the fans wouldn't care.
What we know about Hubie Halloween!
The plot of Hubie Halloween revolves around Hubie DuBois, played by Sandler. He is a kind but slightly odd who is made fun of by his community members from Salem, Massachusetts. Moreover, this town is famous for its flamboyant Halloween celebrations as well.
Moreover, we'll be seeing a reunion of Adam Sandler and Steve Brill. The two have previously worked on a lot of notable films, like Little Nicky, Mr. Deeds, and Sandy Wexler. However, Sandler will be playing a bigger role in this film. He will also be a producer as well as a co-writer of the script. Hubie Halloween will also feature Ray Liotta, Maya Rudolph, Julie Bowen,  Kenan Thompson, Steve Buscemi, and Kevin James. That means we'll finally get to see a reunion of Adam Sandler and Julie Brown, who last featured together in Happy Gilmore in 1996.
However, you might be wondering if the COVID-19 pandemic affected its production, right? The good news is, you don't have to worry about it! Most of the film was shot last summer in Massachusettes, however, there are a few scenes that had to be shot in LA. But, it was all safe and sound with the entire crew being tested for the Coronavirus and proper permission taken from California's governor Gavin Newsom. Therefore, it's all good for now. Expect Hubie Halloween to drop on Netflix anytime, but we don't have the dates yet.