Bridgerton fever is everywhere. Even after a month since its release, the fans cannot have enough of the Bridgerton family. If you have not watched it yet, you are missing out big time. The series is based on a book series by Julia Quinn. There are 8 books in total, each book focusing on each Bridgerton sibling. For those who have read the books, the TV show came out pretty different than the original book. But it still kept all the important aspects of the novel alive. How different was the Bridgerton season 1 from the novel, The Duke and I? Let's find out.
Bridgerton Season 1 | Daphne and Simon
Season 1 of Bridgerton series revolves around the "before and after marriage drama" surrounding Daphne Bridgerton (played by Phoebe Dynevor) and Simon Basset (Regé-Jean Page). Produced by Shonda Rhimes and created by Chris Van Dusen, Netflix's Bridgerton series presents a historical romance like never seen before. The creators included all the modern era elements in the series while still keeping the story as historical as possible.
The Duke and I, book 1 of the series, was published in 2000. After 20 years, we finally have a TV adaptation of the best-selling book series by Julia Quinn. She served as a consultant for the Netflix show. In fact, Julia Quinn also confirmed that she respected the changes made by Chris Van Dusen to her original book. And as it turns out, the viewers loved these changes. Bridgerton Season 1 sets a foundation for the upcoming seasons of the show.
And yes, there will be more than 2 seasons for Bridgerton. There must be, since Bridgerton family has 8 siblings. Fans would want nothing else than to see each of their loved book come to life on Netflix.
Original Daphne wasn't what the show presented
In Bridgerton season 1, Daphne was termed as the "diamond of the first water" by the Lady Whistledown. On contrary, she was not the diamond of the season in the novel, The Duke and I. In fact, Daphne Bridgerton was on her 3rd season, with her family pretty desperate to get her married. The men of the town took her as a friend instead of a potential bride. The novel's Daphne knows she is not the prettiest of them all.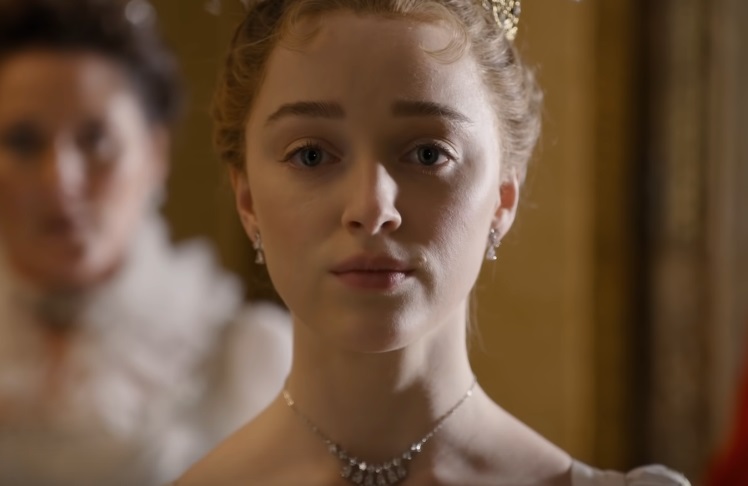 No racial representation
The original novels by Julia Quinn do not address different races. Whereas; we see an amazing blend of races in Netflix's Bridgerton. Show creators assigned major positions of the Regency to black people, including Queen as well as Simon Basset, the male protagonist of the show. Re-imagining the series in such way has touched many hearts.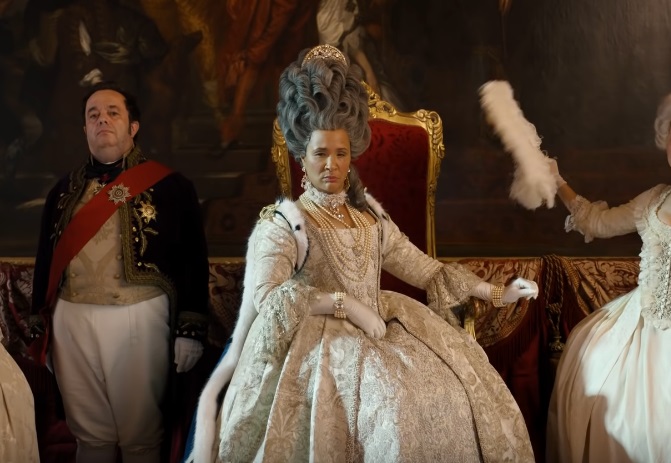 No Boxing for Simon Basset in Bridgerton Novel
While Simon Basset was a pretty good boxer in the season 1 of Bridgerton, the same cannot be said about Simon of the novel. He was not into boxing, and he did not have any friend as a boxer as well. That was a character addition by the show creators, that added a dangerous yet entertaining sport in the tv show.
View this post on Instagram
Simon's parents were friends
Simon Basset's parents were not in a friendly relationship as per Bridgerton TV show. However, Quinn's version shows a different story. While his parents were not exactly in love with each other. They formed a friendship over the years of their marriage. Simon was conceived after 15 years of their marriage. Hence, proving why Basset parents wanted an heir.
Anthony Bridgerton was "in" on their plan
Simon Basset and Daphne Bridgerton shared their "courting" plan with Anthony in the novel by Julia Quinn. On contrary, Anthony of the TV show had no idea why Simon was "taking interest" in Daphne. In the novel, Anthony figured out it was not a bad plan, when he found his house filled with suitors.
Hyacinth proposed Simon Basset
Surprisingly, the youngest Bridgerton, Hyacinth, proposed to Simon Basset. She asked him to wait for her to reach the age of marriage, in case if Daphne did not get married to him. Considering the scandal that could have created, we can guess why show creators skipped this particular aspect of the novel.
Where is Felicity Featherington (in the show) & Lord Featherington (in the books)?
The Featheringtons had a different introduction in the novel series by Julia Quinn. The trio of sisters is there. However, there is also another sister, Felicity, youngest of them all. She is a close friend of Hyacinth Bridgerton. And also happens to be the prettiest of the sisters.
When it comes to Lord Featherington, he already passed away in the book 1 of Bridgerton novel series. On contrary, Lord Featherington of the TV show was in a mess that led to his death.
Someone else saw Daphne and Simon disappear into the gardens
It was not Cressida Cowper who saw Daphne kissing Simon. Instead, one of Colin's friends saw them disappear into the gardens. In the TV show, Cressida Cowper used this incident to blackmail Daphne.
Cressida Cowper makes a late appearance in the books. However, she is missing in The Duke and I.
New characters in the Bridgerton show
There are many new characters throughout the show that do not appear in Julia Quinn's book 1. The King, Queen, Queen's nephew Prince Friederich who got interested in Daphne. The town's beloved dressmaker who became the love interest of Benedict Bridgerton, is missing in the books as well.
View this post on Instagram
Anthony's on and off friend-with-benefits, Siena Russo, is also missing in the book series. In fact, the only love-making scenes were between Daphne and Simon only. There were no such scenes that involved Anthony or Benedict in action.
Lady Danbury was not such a huge character in Book 1 of Bridgerton
The Duke and I, book 1 of the series, has a brief introduction of Lady Danbury. However, the tv show puts her as one of the major characters in Simon Basset's life. In the book, it was his Nurse Hopkins who helped him as a child when his father ignored him.
View this post on Instagram
The stutter
Simon Basset, though managed to get over his stutter, still had some speaking issues in the book. At times when he was nervous or overwhelmed, his stutter would reappear. However, in the tv show, Simon Basset was a confident men who gave no signs of stuttering.
Major Spoiler: Marina Thompson's character development
In Bridgerton season 1, Marina Thompson was presented as a cousin of the Featheringtons. We all know how her arc developed in the Netflix show. However, she is a no-show until Book 5 of the series. If you do not want to spoil your upcoming Bridgerton seasons, stay away from spoilers regarding Marina's story in Bridgerton books.
What we can mention here without spoiling much is the fact that she does get married to younger brother of her lover, George. However, since she is not present in book 1. Therefore, there is no relationship between her and Cole Bridgerton. She is also a distant cousin of Bridgertons, instead of Featheringtons.
Lady Whistledown was a secret for 3 books
Lady Whistledown's real identity was revealed in the 4th book of Bridgerton novel series. However, we get to see her true identity at the end of season 1. Penelope Featherington was also not a close friend of Eloise Bridgerton. The show creators changed Felicity-Hyacinth friendship to Penelope-Eloise.
View this post on Instagram
Daphne and Simon's first son in Bridgerton
In the series, Daphne and Simon have their firstborn, a son. On contrary, Daphne Bridgerton gives birth to three daughters before siring a son in the books.
Other interesting changes from the books
Violet Bridgerton did not want Daphne to mingle with Simon Basset, the Duke of Hastings. Colin Bridgerton returned from his travels in book 1, whereas; he talked about his coming travel plans in the tv show. Anthony Bridgerton, of the tv show, is a huge pain-in-the-a**.
And since every single one of us fell in love with Eloise Bridgerton in season 1, we do not get to read anything about her in book 1.
View this post on Instagram
While the books carry their own charm, the tv show is more diverse. We recommend reading all the books, and praying that every single one of them gets to score a season in Bridgerton series.
Related: Everything we know about Netflix's Bridgerton Season 2