The Fresh Prince Of Bel-Air Reunion Was Perfect!
This pandemic has been anything but good. However, the one thing we are thankful for is the endless stream of reunions we have gotten this year. The High School Musical cast getting back together was one. Brad Pitt and Jennifer Aniston, another. And these are only two off the top of my head.
Now we have another emotional and necessary reunion of the cast of The Fresh Prince of Bel-Air.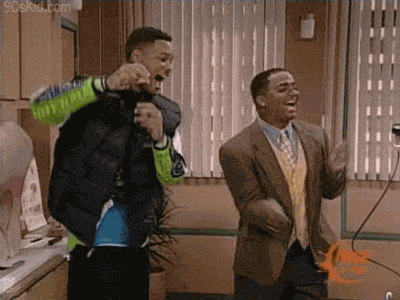 The show just turned 30 this year. And to celebrate this milestone, Will Smith, Alfonso Ribeiro, Tatyana Ali and more of the cast met up on the recreated set to share old memories. They also watched old audition tapes together and shed A LOT of tears. And it was not just the cast that cried. The fans cried with them. One of the most emotional moments was the segment dedicated solely to the late James Avery, the actor who played Uncle Phil.
The Fresh Prince reunion special was an hour and 15 minutes celebration. However, it also surprisingly felt like a therapy session for the cast and the fans of the show. Anyone who spent their entire childhood rapping that theme song was in tears.
Special Moments From The Reunion
One of the biggest moments from the reunion special was when Will sat down with Janet Hubert, the actress who played the original Aunt Viv. But why was it special?
This moment came after a 27 year old feud in which the two had spoken up about each other publicly. And they did not say nice things all these years.
However, on the special, they talked it out and explained what really happened. Janet had left the show when she was pregnant. She had felt badly treated and banished by the cast. Not only that, she was told it was all Will's fault.
Will did not deny any of this but admitted to having screwed up. He was 21 years old at the time and had felt threatened by everyone around him and everything that was happening.
We never thought Will Smith and Janet Hubert would be hugging and crying together. Especially after having spent 27 years resenting each other.
While watching the reunion special, it was clear that the entire cast thought of each other as family. Even though they had grown apart over the years.
So while they spoke about the importance of a show in the early '90s about a wealthy, loving Black family, it did not seem like they were talking about only a TV show. But, a family.
Not only was the reunion emotional but also hilarious. The entire thing ended with Alfonso trying to teach Will how to do the Carlton dance, after nearly 30 years.
After watching the Fresh Prince reunion special, we have a lot of expectations from HBO Max's Friends reunion special. Whenever it happens.