Why Eva Mendes Won't Post About Her Kids
Although Eva Mendes used to rule the big screen in her prime days, she's been enjoying some time with her family. However, Eva Mendes is one of the celebrities who have a strict policy when it comes to keeping her life private.
In a time of self isolation and social distancing, Eva feels exactly like most of us do. Confused.
She shared that since she doesn't share pictures of her immediate family, there's not much to post about. However, she managed to find an art piece by her favorite artist René Magritte that seemed relevant in these times.
But one fan caught the thing about her immediate family and questioned her about it.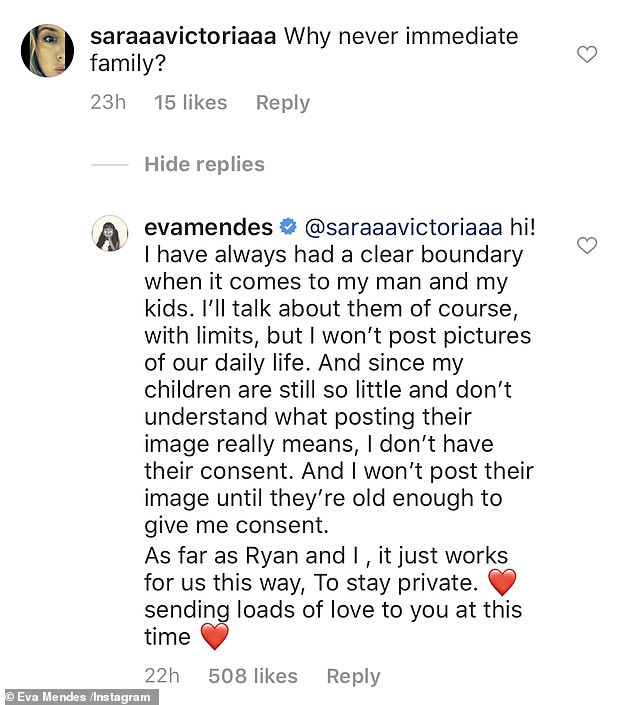 She revealed she likes to keep her family out of the spotlight. She shares two daughters with actor Ryan Gosling, Esmeralda Amanda (five) and Amanda Lee (three).
Why Eva Mendes Won't Post About Her Kids
"I have always had a clear boundary when it comes to my man and my kids. I'll talk about them, of course, with limits, but I won't post pictures of our daily life. And since my children are little and don't understand what posting their image really means, I don't have their consent. And I won't post their image until they're old enough to give consent," she shared.
This is not the first time she has made it clear that she's strict about keeping her family life private. Just last months, she revealed she has specific requirements when sharing pictures with her long term partner, Ryan Gosling.
'As far as Ryan, I'll only post flashbacks of things that are already 'out there' (like pics from movies we did or stuff like that),' she had said.