Are you guys into watching the best hacker movies? Are you up for a true depiction of suspense and fun all in one place? If yes, then you should tune into Movies About Hackers. There have been a lot of times when Hollywood tried to show Hackers in full action. But it is rare that proper justice is done to depict them realistically in movies. Just showing actors or actresses seated in front of a computer and typing something non-stop on the screen is not enough when there is no sign of suspense and thrill in it.
The Co-founder of the World's best company 'Apple' also released a guide to Hackers' Movies. This guide is named "Hacker's Movie Guide" and it is published by Cybersecurity Ventures. You can easily find it on Amazon and Kindle. The co-author of this Hackers' guide thinks a hacker lives inside every one of us. Well!! Isn't this crazy? It would be fun if you can find this out for yourself. We have listed 5 Top Hollywood Hackers Movies you should watch when you crave fun, suspense, and excitement. Also, let us know in the comments down below if you think the following movies did justice to our best hacker movies guide.
The Matrix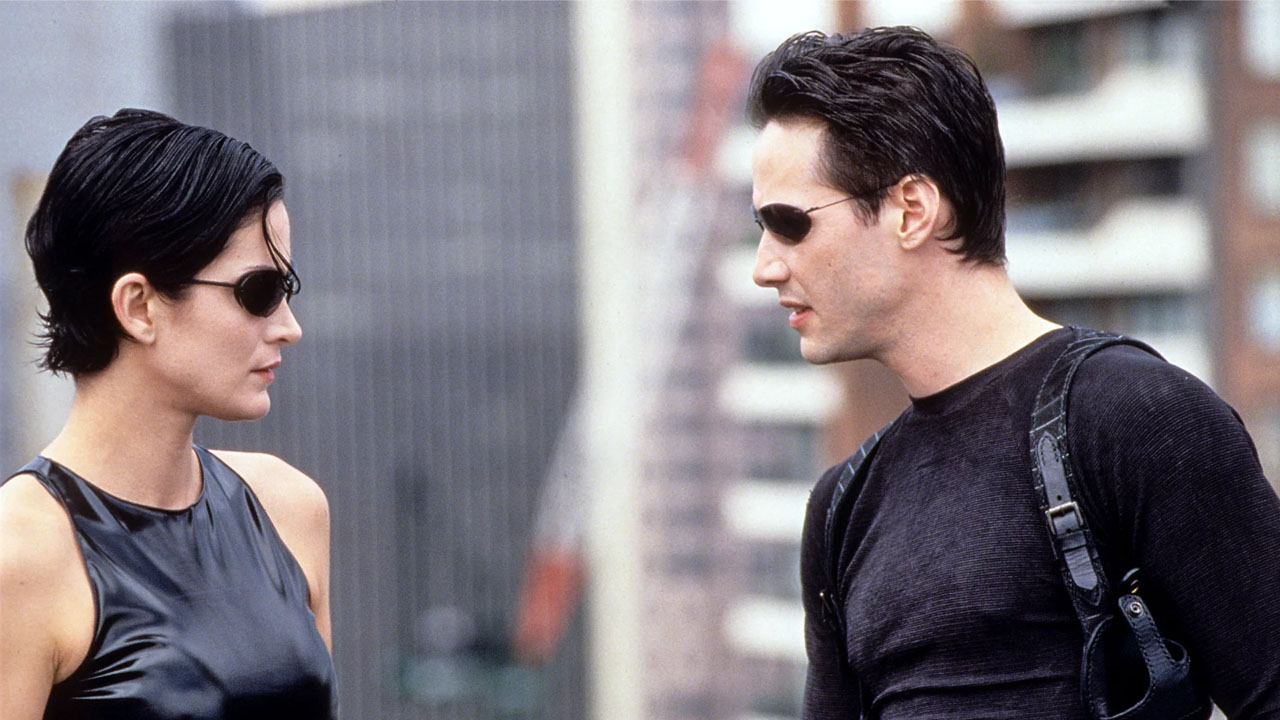 Let's start with one of the best Hacker Movies of all time 'The Matrix'. It is a trilogy movie series. The movie presents a dystopian future where humanity is strangled in the simulated reality known as the 'Matrix'. This matrix, formed by machines and artificial intelligence takes over the world.
Predominately, there is resistance against this matrix among humans who are still not part of the matrix. Out of these people, a boy named Neo emerges who was part of the Matrix but got freed. This boy is a computer hacker and he is set to find the truth about evil cyber intelligence. Lana Wachowski and Lilly Wachowski directed this film. Moreover, the Wachowskis have written it. Joel Silver produced it. The cast of the Matrix includes iconic Keanu Reeves as Neo, Carrie-Anne Moss, Christina Ricci, Jada Pinkett Smith, Hugo Weaving, Jessica Henwick, and many more.
Eagle Eye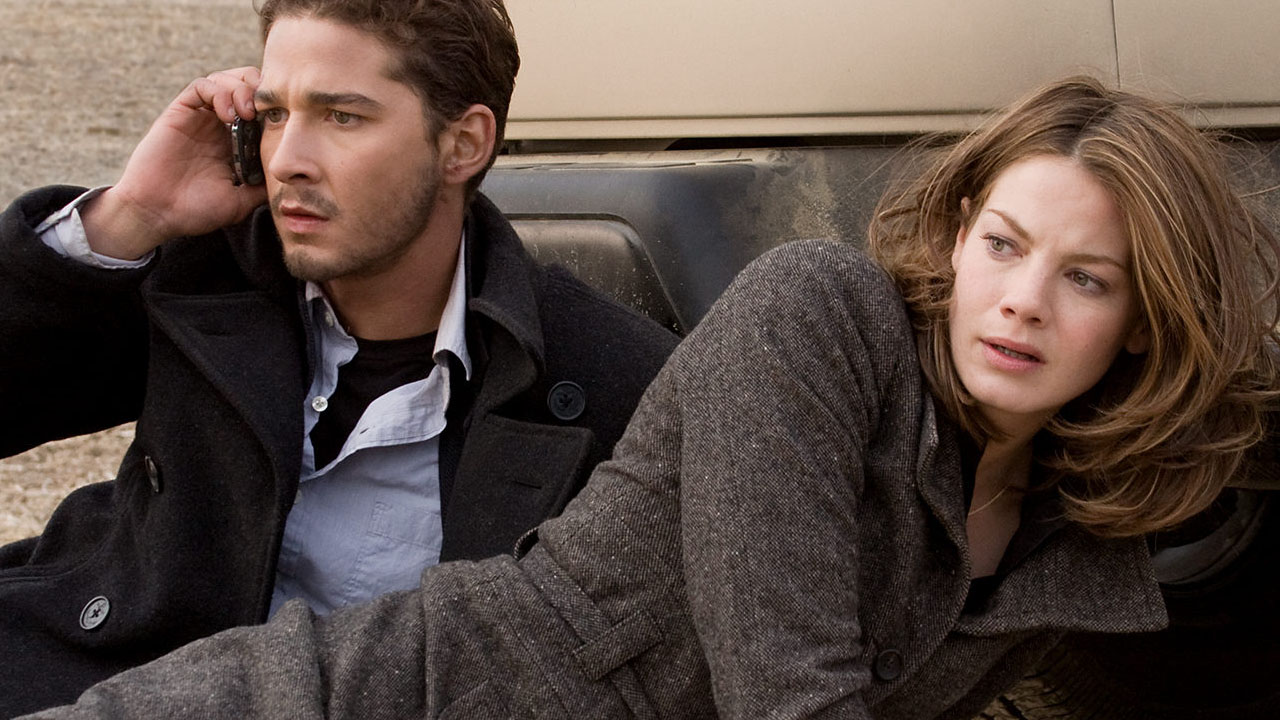 Eagle Eye is a 2008 action thriller movie starring Shia LaBeouf. D.J Caruso directed this film. Alex Kurtzman, Roberto Orci, and Pat Crowley have produced it. In this movie, two characters get a call from a mysterious woman. She threatens the family of these characters named Rachel (played by Michelle Monaghan) and Jerry (played by Shia LaBeouf). Furthermore, she tracks and controls everything they do by utilizing modern technology. Multiple hacking and networking are going on in this movie that has the audience seated till the end.
Two people who have no experience yet get involved with the FBI and are thrown into missions they never thought of doing. The cast of Eagle Eye includes Shia LaBeouf, Michelle Monaghan, Rosario Dawson, Anthony Mackie, Cameron Boyce, Ethan Embry, and many more. This film also has a mobile game made by Magmic Games. It was released before the launch of the film on BlackBerry, Windows Mobile, Java ME, and BREW. And it is one of the best hacker movies out there.
23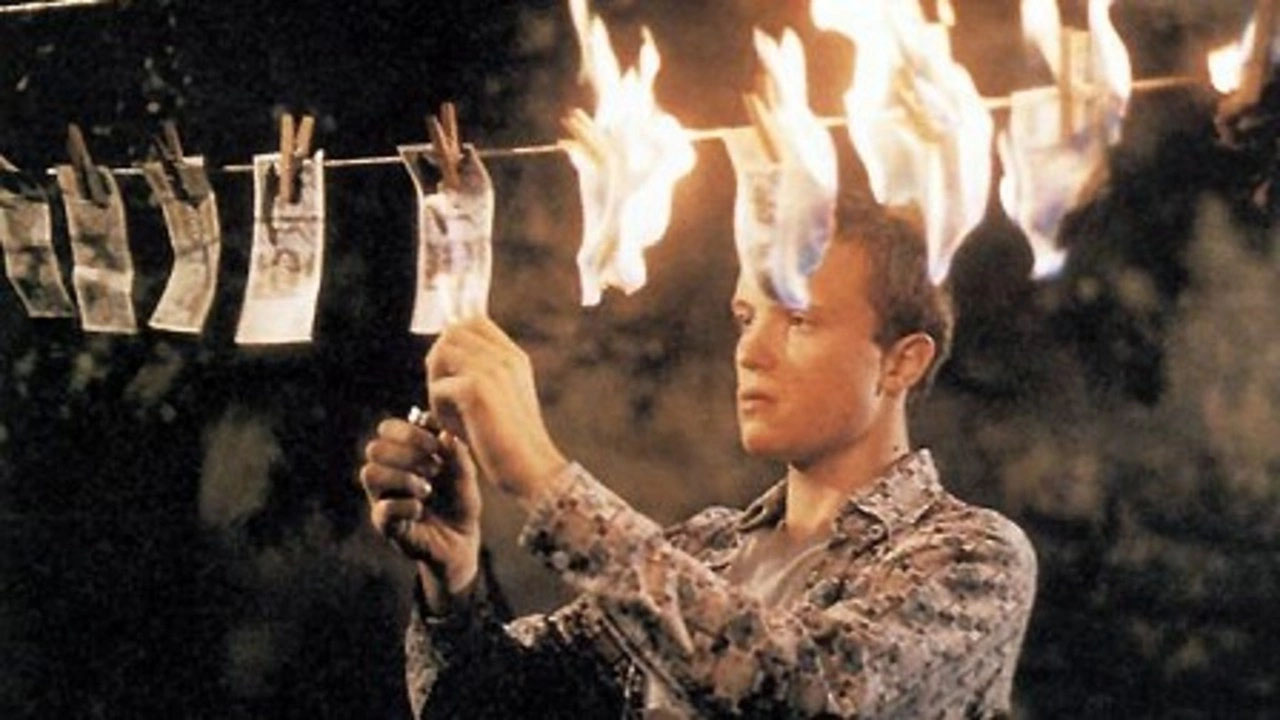 23, one of the best hacker movies, released in 1998 garnered a lot of fans. This movie is based on the true story of young hackers from Hannover in Germany. Hans Christian Schmid directed this movie. This hacker Karl Koch is the main character of this movie. They are in midst of the Cold War of the 80s and the boy is a student who lives in Germany. There is a meeting of the Chaos Computer Club (Europe's largest association of Hackers). He meets a student David there. David later hacks into multiple worldwide networks with Karl Koch.
Pepe is another character who is an acquittance of Karl. He is the one who understands that there is money business in hacking. Hans-Christian Schmid directed this film. Jakob Claussen and Thomas Wobke produced it. The filming location of this movie was Kino International, Karl-Marx-Allee, Berlin, Germany. The cast of this movie includes August Diehl as Karl Koch, Fabian Busch as David, Dieter Landuris as Pepe, Hanns Zischler as Karls Vater, and many more. 23 is written by Hans Christian Schmid, Michael Gutmann and Michael Dierking.
Fifth Estate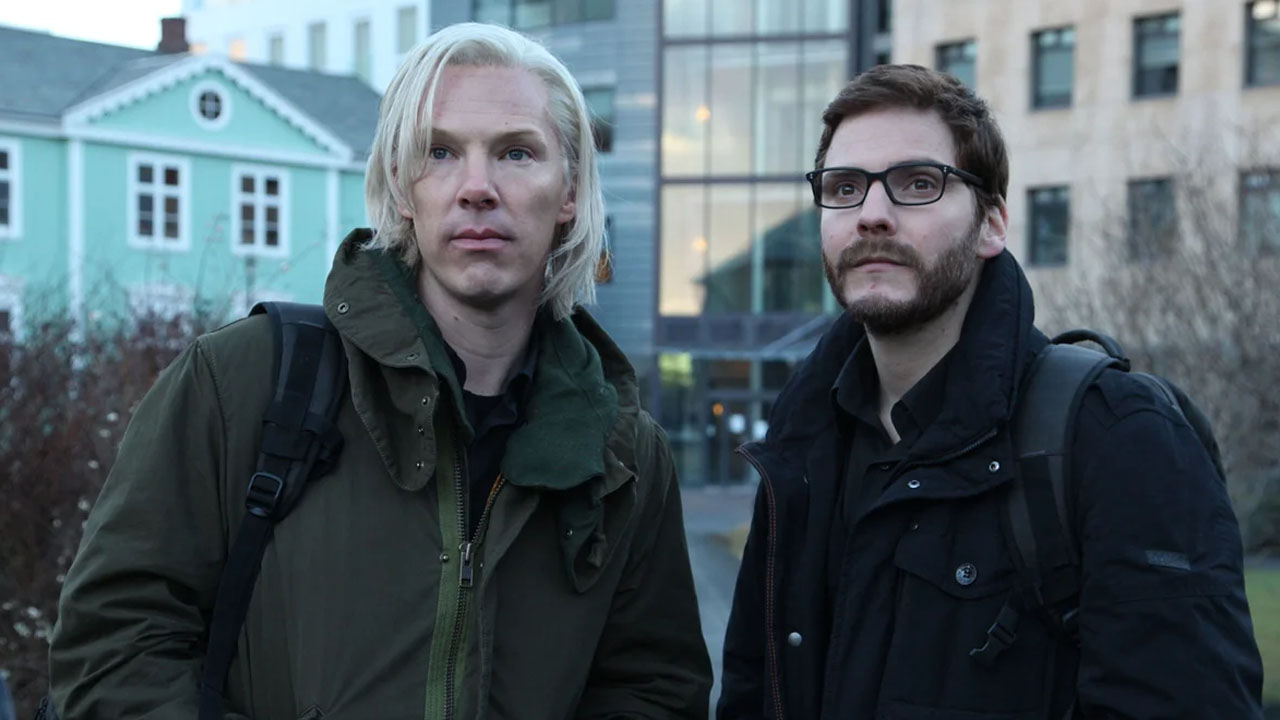 This film is a 2013 hit movie. Bill Condon directed this movie and Josh Singer wrote it. Steve Golin, Bard Dorros, and Michael Sugar produced Fifth Estate. It is a biographical thriller film about the famous website WikiLeaks (news leaking website). In this movie, journalists work on WikiLeaks and their first project is one of the branches of a private Swiss Bank that is involved in illegal activities. Benedict Cumberbatch played Julian Assange, the Australian journalist. Assange and his partner Daniel work to become underground watchdogs of powerful people.
They bring out a platform that allows the leaking of data exposing many of the hidden secrets of the government. Soon, they caught the world's attention. Moreover, the duo also gets the information that can expose a big corrupt bank, Further, Assange breaks into NASA, Pentagon, Citibank, and many others. Other cast members of Fifth State are Daniel Bruhl as Daniel Berg, Laura Linney as Sarah Shaw, Stanley Tucci as James Boswell, Dan Stevens as Ian Katz, and many more. This is a must-watch in the list of Best Hacker Movies.
Live Free or Die Hard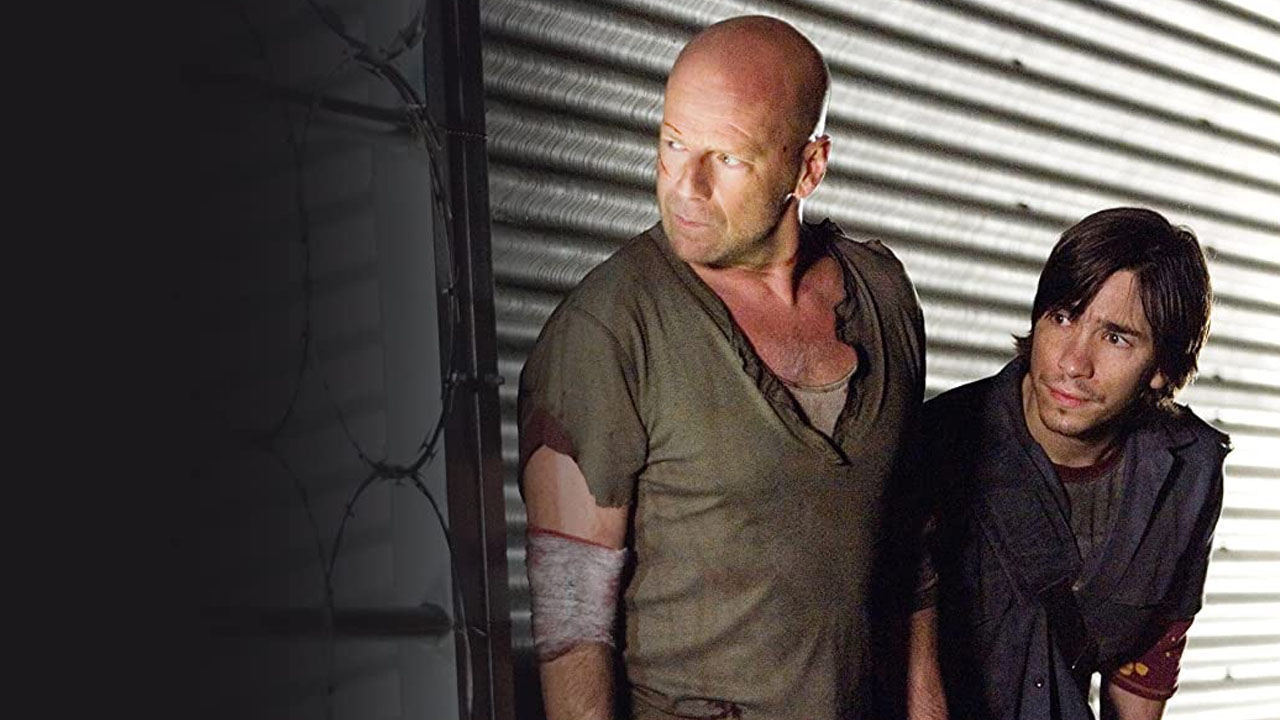 It's the fourth installment in the Die Hard series. Len Wiseman directed this film and Michael Fottrell produced it. This 2007 American thriller movie revolves around NYPD detective John McClane who strives to stop a cyber-terrorist. The hacker Timothy Olyphant hacks into government computers of almost all of the US to transfer money from a federal account to his account. This movie gives an insight into Black Hat Hackers (who hack with malicious intent).
The cast of Live Free or Die Hard includes Bruce Willis as John McClane, Justin Long as Matt Farrell, Mary Elizabeth as Lucy, Christina Chang as Taylor, Andrew Friedman as Casper, and many more. Michael Medved, a radio host, and a film critic gave three and a half stars. He called it the best film from the series and complemented its script and effects. On the set of this film, the stunt man was severely injured and was hospitalized. Willis paid the bills and helped the man financially. The movie did well eventually and undoubtedly it is one of the best Hacker Movies.