Khloe Kardashian Gets Tristan Thompson Drooling
Khloe Kardashian has been in the spotlight ever since she was a teenager, all thanks to the reality show, Keeping Up With The Kardashians. Since then Khloe has become an influential personality on social media and has her own line of clothing called Good American.
Ever since 2016, Khloe's name had been surfacing in the tabloids. And that was all because of her relationship with the basketball player, Tristan Thompson. He plays for Cleveland Cavaliers of NBA and has been in a relationship with Khloe since August 2016. They share a daughter named True Thompson.
Through the end of Khloe Kardashian's pregnancy, there were rumors going around that Tristan had cheated on her. This was around April 2018. However, the pair didn't break up until February 2019 when Tristan cheated on her with her younger sister, Kylie Jenner's best friend Jordyn Woods at a party. This breakup was extremely public and had been in the headlines for a long time.
Khloe Kardashian Leaves Cheating Ex Tristan Thompson Drooling
The Cleveland Cavaliers player couldn't take his eyes off Khloe when she shared a sexy photo on Instagram in the "Active Intimates" two-piece set from her Good American line.
On seeing the post, the athlete couldn't hold back from commenting "Saucy" with a series of emojis including the drooling and heart eyes one.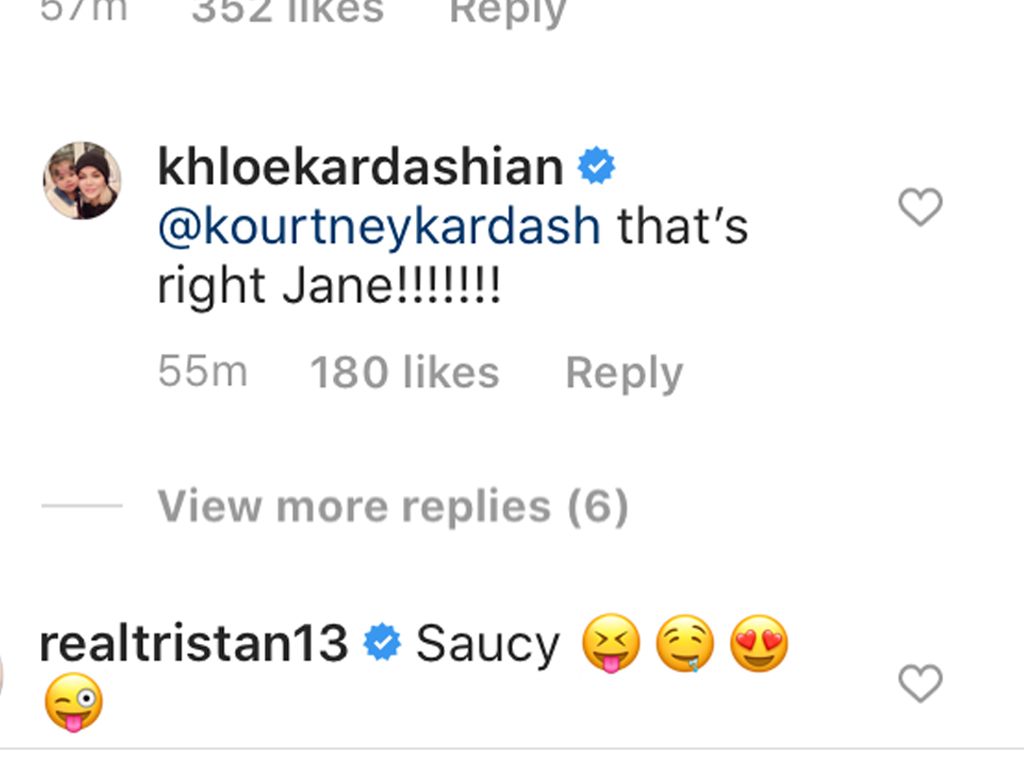 This isn't the first time, Tristan has a habit of commenting on her photos. Just recently, he had commented two heart eyes emojis under Khloe Kardashian's selfie. And as a tribute to her on her birthday, he had called her "perfection" with another sexy picture of her.
How Does Khloe Feel About Him Now?
However, Khloe Kardashian claims to be in a good place now and is happy co-parenting True with Tristan. "He's True's daddy. She deserves to have a loving and awesome father," Khloe says. "Tristan is amazing to her. She deserves that. We all make mistakes in life and none of us are perfect. I'm not gonna hold on to that negativity because it will only hurt myself & the energy that I get to my child."
A source revealed to E! News that Tristan is always trying to win Khloe back. He knows he messed up big time and he regrets it. He realizes Khloe was the best thing that's ever happened to him and he wants her back.
Although Khloe Kardashian only wants him to co-parent with her and she is not interested in giving him another chance. She's just glad they have come to peaceful terms now and wants to give her daughter the family she deserves.