Priyanka Chopra Five Moves to Nick Jonas for Vogue Getting Hate
Priyanka dances to Nick Jonas' Close but people are not happy
Priyanka Chopra and Nick Jonas are proving to the world that love conquers all. They did exclusive material for Vogue magazine ahead of their wedding. A video is also included in that. It features Nick singing his platinum song, Close and Priyanka is dancing to it. Choreographer Rowlson-Hall developed a special routine for her containing five steps. Hence the video is named, Five Steps. However, there are a lot of people hating on the video.
Priyanka Chopra and Nick Jonas Getting Married
Celebrating their wedding in Jodhpur, India, Priyanka and Nick are a picture of perfect love. They are focusing on each other. Priyanka is keen to highlight how special the marriage is because it is bringing together two people from very different parts of the world. They are sharing their culture, traditions, values and love with each other. It certainly looks like a happy affair from the pictures that Priyanka has shared of her two wedding events. Mehndi and Sangeet. She has explained both events in detail for her American audience.
They have reportedly been wed over the weekend. We are still waiting for the pictures.
Vogue Exclusive
Meanwhile, Priyanka and Nick had done a cover for Vogue ahead of their wedding. Inside is an interview in which they revealed the story of how they met, their romance that spanned across two years. And finally the events leading to their wedding. The stars are also featured on two digital covers for the magazine.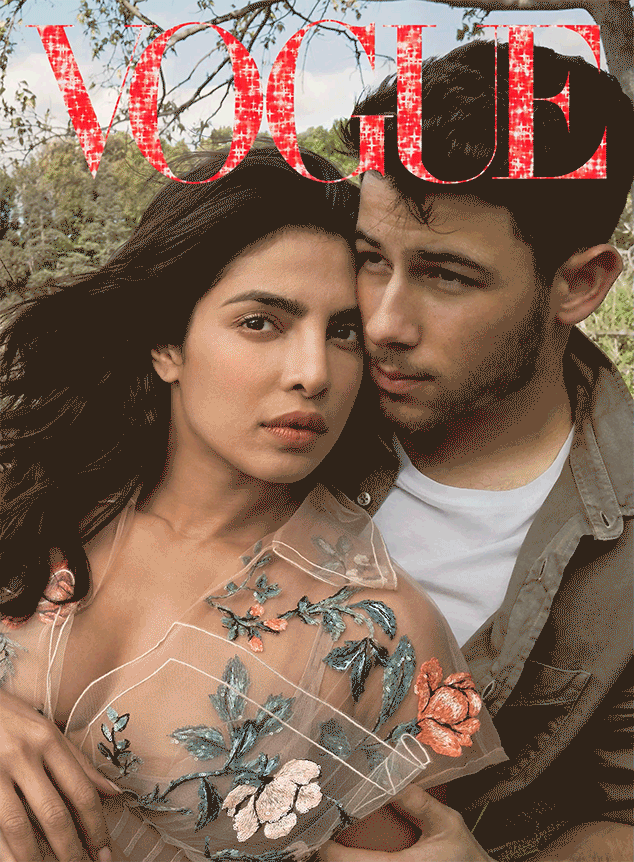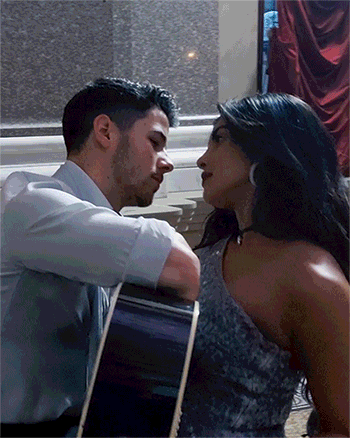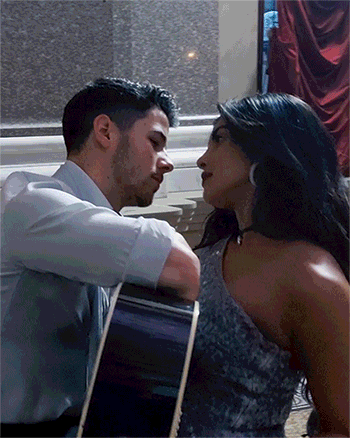 The second image is from a video that Priyanka and Nick have shot for Vogue. It is called Five Steps.
Five Steps for Vogue
The video was released by Vogue. It features Nick Jonas performing a soulful rendition of his platinum winning song, Close. The song lyrics encapsulate of slow budding romance between two people. Meanwhile, Priyanka has performed a choreography by Rowlson-Hall for the video. The title comes from the five steps that Rowlson-Hall developed especially for the video.
Explaining the performance, Rowlson-Hall said,
I wanted to make sure that each movement had a relationship to Nick and Priyanka's story and was a reflection of them, while also maintaining a sense of play and fun. Priyanka was game for anything.
He then went on to explain the Five Steps.
Rogers and Astaire
The first step Priyanka does in the video is called Rogers and Astaire;
Priyanka and Nick are Hollywood icons of today, and so I wanted to give her a timeless move while also paying homage to Old Hollywood. It's a very classic and clean move, drawing inspiration from one of my all-time favorite dancing duos, Fred Astaire and Ginger Rogers
The Gambler
Next step is called the Gambler which also has a story. Rowlson-Hall explained;
Chopra and Jonas spent a weekend in Las Vegas, where he won big. So the playful idea for the Gambler was born.
Al Matador
Exuding strength and dominance, El Matador was meant to do so as Rowland-Hall said;
"a fun seduction" meant to show off Priyanka's outfits, from a shimmering Galvan dress to a sparkling Altuzarra number.
Honeymoon
Self explanatory, it is just one step ahead of the seduction displayed in El Matador.
Lost My Keys Found Them
The last move came out of Priyanka's wished to feel confident and that's how Lost My Keys Found Them, came to Rowland-Hill.
Priyanka wanted a move that made her feel in power and full of confidence. I thought it would be fun to add some humor to her innately sexy way of moving. She's feeling herself, but in doing so 'looking for her keys' as only Priyanka can make losing your keys sexy.
Hence, came together an awesome video showcasing their love for each other.
Haters Gonna Hate
While the music video is getting a lot of love. It is also getting an unexpected amount of hate. The video has been disliked for about 3 thousand times. Considering the star power these two have. And just how romantic their story is, we are appalled by anyone who would hate them. Yet there are people who are not just disliking the video but also throwing negative comments. Most of them appear to be Indian fans who are criticizing everything from Priyanka's outfits to the choreography to the couple's age gap.