Keemstar tried exposing defnoodles & Ethan Klein, ends up getting exposed by fans
It is no secret that Keemstar is the ultimate trouble maker of the YouTube world. From Ethan Klein to Defnoodles, he has beef with everyone. Recently, he tried to call them both on TikTok and indicated that they both are obsessed with him. However, people started trolling him and bombarded his video with comments. According to them, he is the one who is always talking about these people and making videos about them.
In the past, Ethan Klein and Defnoodles have accused Keemstar to report their channels
While Ethan Klein and Keemstar have always feuded, things got heated when he reported the H3H3 YouTube channel. In response to his complaint, YouTube suspended Klein's channel for a week. Keemstar took to Twitter to talk about it and said that he deserved it. Apparently, the channel got suspended after Klein made a joke about Drama Alert's host's girlfriend. On the other hand, Defnoodles got its Twitter accounts permanently banned. According to Denise Feitosa, the face of Defnoodles, Keemstar reported his channels as well. However, the YouTuber denied all allegations.
Recently, Keemstar went to TikTok to expose Klein and Defnoodles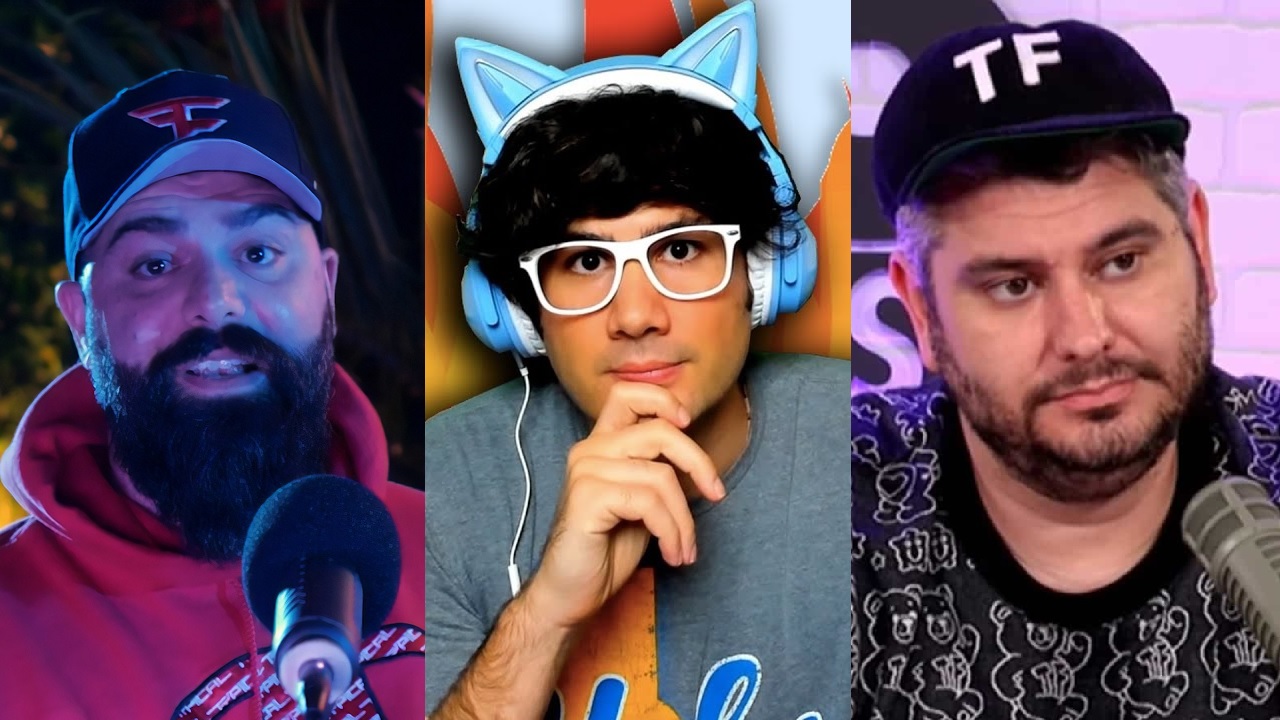 In a TikTok video, he is seen smiling at the camera and there are shots of Ethan Klein and Defnoodles' YouTube channels. Meanwhile, a voiceover is played in the background of Keemstar' video which says:
Are you tired of stalking me? Tired of constantly watching my page from a fake account? Talking about me to all of your friends? And simply just being a f***ing weirdo? Then you need to call a psychiatric ward. Cos, b***h, you're obsessed.
The video ends with Keemstar giving a thumbs up to the camera.
Related: Keemstar got Defnoodles banned on Twitter. Here's their beef, explained
However, it got backfired and he got trolled instead
Shortly after, people started commenting on his TikTok and called Keemstar out. Many people pointed out that he is the one who cannot stop talking about Ethan Klein and Defnoodles. According to one TikTok user:
Remember when you put PewDiePie's name in every video title despite half of them having nothing to do with them?
Meanwhile, others noticed how he had watched all of the videos of Klein and Defnoodles. In fact, one user also suggested that Keemstar has an online crush and stalks their YouTube channels. Another said that while he is calling them obsessed, it is him who has watched all of their videos. At the same time, one person said that the only reason Keemstar has a career is that they laugh at him.
One Twitter user also hit back at Keemstar and asked for proves of them being obsessed with him.
On the other hand, one user trolled him badly for being "cringey" and "whiney".
Another poked fun at him for talking about his 'ex-boyfriends'.
Needless to say, he did not expect this outcome. Hope he's doing okay.
Related: Defnoodles Claims He Has Evidence Of Keemstar & James Charles Conspiring For His Twitter Ban