Alec Baldwin accidentally Kills woman on movie set with prop gun, injuring another
Tragedy has struct the movie set of the upcoming 19th Century western Rust. American actor Alec Baldwin accidentally shot a woman fatally with a prop gun while filming the movie in New Mexico. The victim, 42-year-old Halyna Hutchins was working on the film as Director of Photography/ Cinematographer. Immediately after the shooting, a helicopter flew Hutchins to the nearest hospital, but she died because of her injuries. Another man, 48-year-old director Joel Souza, sustained injuries during the shooting.
Alec Baldwin accidentally shoots Director of Photography Halyna Hutchins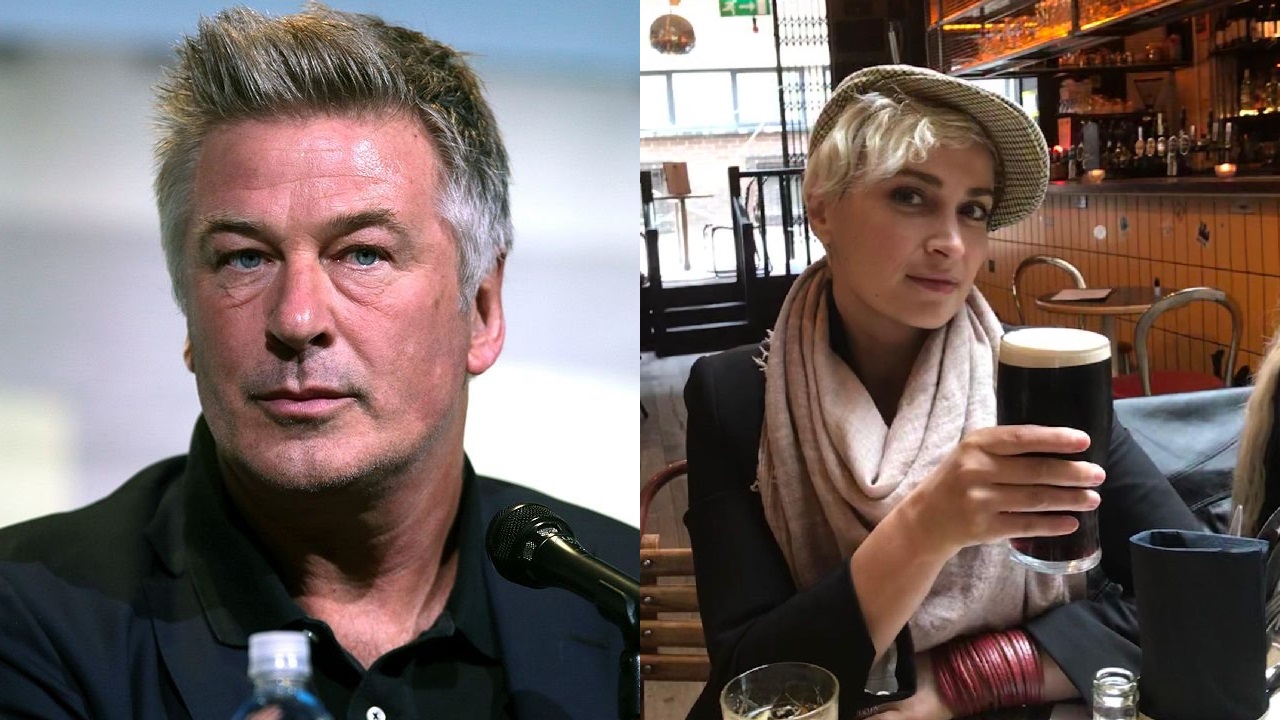 Alec Baldwin's spokesperson said the incident involved the misfiring of a prop gun with blanks. Later on, reports states that Baldwin at the Santa Fe sheriff's office. His spokesperson revealed that Baldwin went there at his own discretion, saying:
He came in voluntarily and he left the building after he finished his interviews.
Baldwin is also a co-producer on the film, which is about an outlaw in the Wild West whose 13-year-old grandson is convicted of manslaughter. Baldwin has featured in many films and TV shows throughout his career, including the NBC sitcom 30 Rock. The police have cordoned off the scene where the accident occurred and are yet to release an official statement.
Related: Piers Morgan gets backlash after posting Alec Baldwin's pictures post-accidental shooting
Former colleague pays heartbreaking tribute to Halyna Hutchins, the victim of the accidental shooting
So far, we have not heard any official statement from Alec Baldwin himself. The tragic death of Halyna Hutchins left many across the world speechless and in shock. She was a Ukrainian, who grew up in a Soviet military base located in the Arctic Circle. She studied Journalism from Ukraine and film from Los Angeles and had a lucrative career ahead of her. Hutchins was the cinematographer in the 2020 action film Archenemy, which Adam Egypt Mortimer. Mortimer was particularly devastated after hearing of Hutchins's death, as he wrote on Twitter:
I'm so sad about losing Halyna. And so infuriated that this could happen on a set. She was a brilliant talent who was absolutely committed to art and to film.
Furthermore, Mortimer shared a wonderful thread he wrote on the work Halyna Hutchins did as a cinematographer, her inspirations, and the immense talent she possessed and utilized while using the experience she gained throughout her life. The American Cinematographer magazine also named her a "rising star" in 2019 in the field.
Moreover, the International Cinematographer's Guild President John Lindley and executive director Rebecca Rhine said in a statement that it was "devastating" to hear of Halyna Hitchins's death and that it was a "terrible loss". However, no one in their statements had anything ill to say about Alec Baldwin. The statement further said:
The details are unclear at this moment, but we are working to learn more, and we support a full investigation into this tragic event.
Related: Alec Baldwin: Prosecutor says criminal charges may still be filed over accidental shooting
What of the investigation?
The police have dispatched Sheriff's deputies to Bonanza Creek Ranch, which was the location of the accident. It is quite a famous film shooting site and the police arrived on the spot at 13:50 local time as soon as they got the 911 call. Despite the harrowing nature of this incident and its rarity, incidents like these have happened before. Most notably, the 28-year-old son of legendary Martial Arts specialist and Hollywood icon Bruce Lee, Brandon Lee, died on The Crow set after suffering a shot from a prop gun. It turns out that the prop gun had a cartridge lodged in the barrel as a result of an earlier fired round. After the news of Alec Baldwin accidentally shooting Halyna Hutchins spread on the internet, Brandon Lee's sister Shannon Lee said:
Our hearts go out to the family of Halyna Hutchins and to Joel Souza and all involved in the incident on 'Rust'. No-one should ever be killed by a gun on a film set. Period.
Related: Crew Members expose Alec Baldwin's production for unsafe working condition following accidental shooting